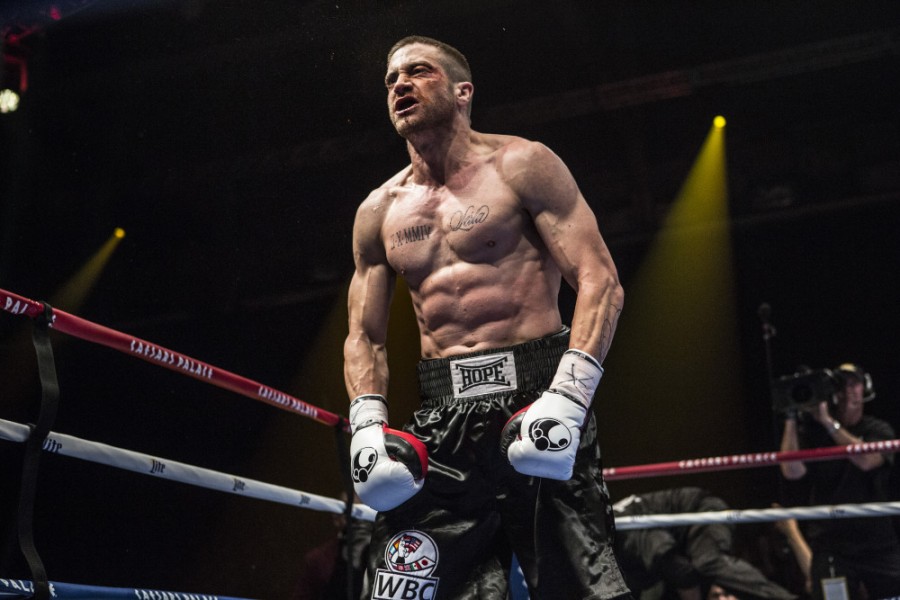 Photos: The Weinstein Company
If you were impressed with Jake Gyllenhaal's electrifying turn as the creepy freelance cameraman in last year's "Nightcrawler" (where was his Oscar nomination?), just wait until you see his beast of a performance in "Southpaw," a boxing drama costarring Rachel McAdams, Forest Whitaker and Curtis "50 Cent" Jackson.
Directed by Antoine Fuqua ("Training Day," "The Equalizer") from a script by "Sons of Anarchy" creator Kurt Sutter, this rousing, if conventional boxing pic, hits a few too many familiar notes along its protagonist's road to redemption in and outside of the ring. But even though the film's structure follows a formulaic path, the strength of the performances paired with the filmmaker's commitment to authenticity make "Southpaw" an intensely emotional and ultimately rewarding cinematic journey.
"Southpaw" follows Billy Hope (Jake Gyllenhaal), an anger-prone product of multiple orphanages who overcame a rough upbringing to become the undefeated Light Heavyweight Champion. But as his pants-wearing wife Maureen (Rachel McAdams) is quick to point out, Billy's defenseless fighting style neither lends itself to longevity in the ring nor a very productive boxing afterlife. When an outside-the-ring skirmish with a hotheaded contender (Miguel Gomez) ends in tragedy, Billy is sent into a tailspin that results in the loss of his New York mansion, his championship belt, his boxing license and the custody of his precocious daughter Leila (Oona Laurence).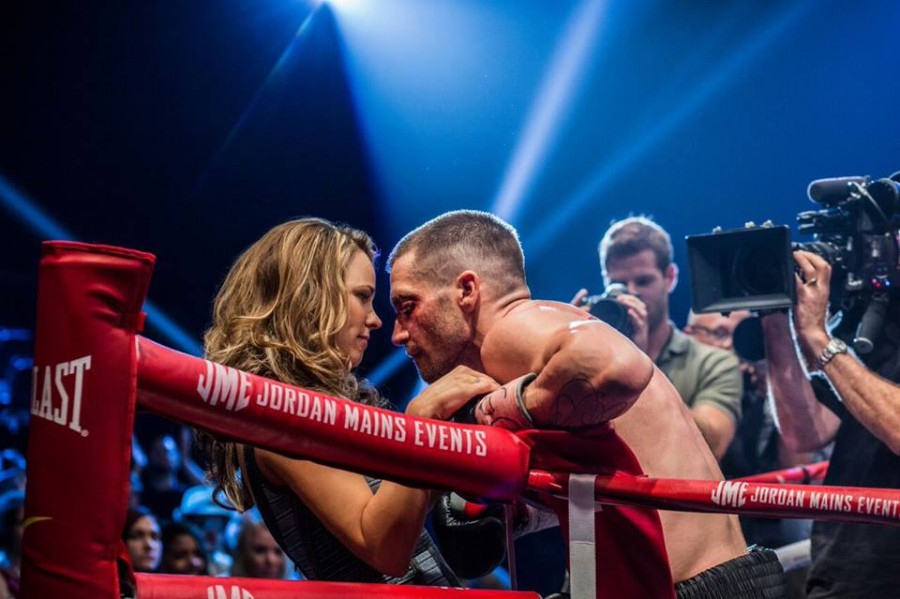 Broke, depressed and banished from the only world he knows, Billy moves into a bare-bones apartment and takes a custodial job at a local boxing gym in hopes of proving his competency to Child Services. But this isn't the only reason Billy chooses to work at this particular gym. In fact, the gym is run by Tick Wills (Forest Whitaker), a respected trainer and former fighter whose defense-heavy boxing style is precisely what Billy's madman method is missing. As Billy practices what Tick preaches on both sides of the ropes, his manager (50 Cent) pulls some strings to get his boxing license reinstated, leading to a championship showdown with the contender responsible for Billy's downfall.
Initially conceived as a star vehicle for rapper Eminem, but reshaped after focusing his efforts on a new album (he exec-produced and contributed an original song to the film's soundtrack), Kurt Sutter's screenplay does an excellent job balancing the sports and domestic dramas that play out onscreen. Much like the sport itself, boxing films offer an edge-of-your-seat experience that is amplified by the protagonist's relatability; and while audiences may be drawn in by the fights, they'll find themselves equally invested in "Southpaw's" father-daughter bonding scenes.
Speaking of those crisply edited fight sequences, although Fuqua and his cinematographer Mauro Fiore ("Avatar") add some stylistic flourishes to these scenes, they also brought in actual HBO Boxing camera operators to capture the look and feel of an authentic match. Adding to the overall quality of the filmmaking is a stirring score from the late James Horner ("Titanic"), who tragically passed away in a plane crash last month.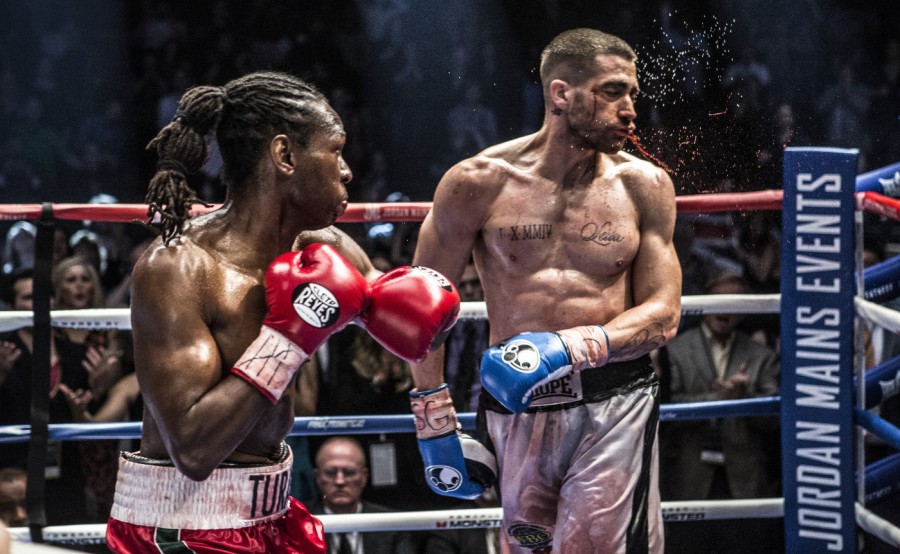 It's hard to overstate how ferocious of a performance Jake Gyllenhaal gives in "Southpaw." As Gyllenhaal has demonstrated time and again in a slew of diverse roles over the years, he can inhabit a character like few actors working today, both physically as well as emotionally. Having trained with fight choreographer Terry Claybon for a grueling six months, Gyllenhaal not only looks the part but also manages to capture the complexities of a criminal-turned-champion whose life is suddenly torn asunder.
As for the secondary roles, Rachel McAdams makes the most of her minimal screen time as Billy's resolute wife, and Forest Whitaker gives yet another masterly performance as Billy's fight guru and spiritual savior. Less impressive are Curtis "50 Cent" Jackson and Naomie Harris ("Skyfall") as Billy's conniving manager and Billy's daughter's social worker – more a result of playing stock characters than poor acting. Finally, relative newcomer Oona Laurence gives a heartbreaking performance as Billy's beleaguered daughter whose world is upended by her dad's legal troubles.
A punch-packing drama that overcomes its predictability with stellar acting, "Southpaw" is definitely worthy counterprogramming to the onslaught of summer blockbusters.
By Lucas Mirabella
Rated R for language and some violence
Running Time: 123 minutes