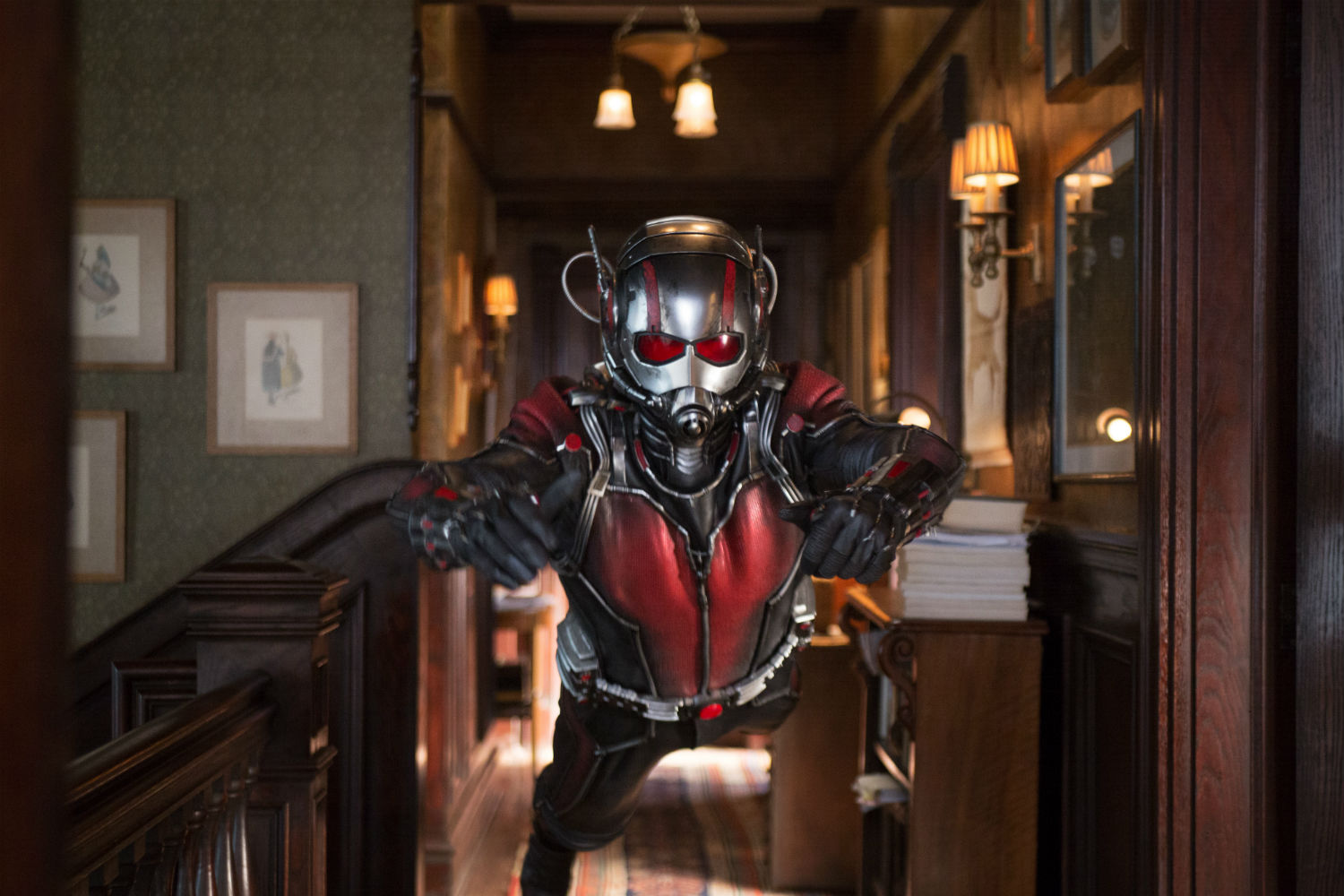 Photos: Disney – Marvel
Last summer's smash success "Guardians of the Galaxy," proved two things: 1) Chris Pratt is a bonafide movie star and 2) Marvel is definitely not afraid to get a little weird. With its funkadelic soundtrack and storyline, a cast of characters ripped from the very bottom of the comic book roster and a fairly unknown (at the time) leading man, "Guardians" was a head-scratching box office bomb in the making until it proved the analysts wrong and opened wide with almost $100 million.
In much the same way, this summer's "Ant-Man" is an even weirder Marvel experiment. Revolving around a character whose main ability is to shrink to miniscule proportions in order to take down foes; it's hard to believe that Stan Lee and Jack Kirby chose this goofy guy to spearhead their epic super-squad "The Avengers." Well, they did. And it was only a matter of time before his story hit the silver screen.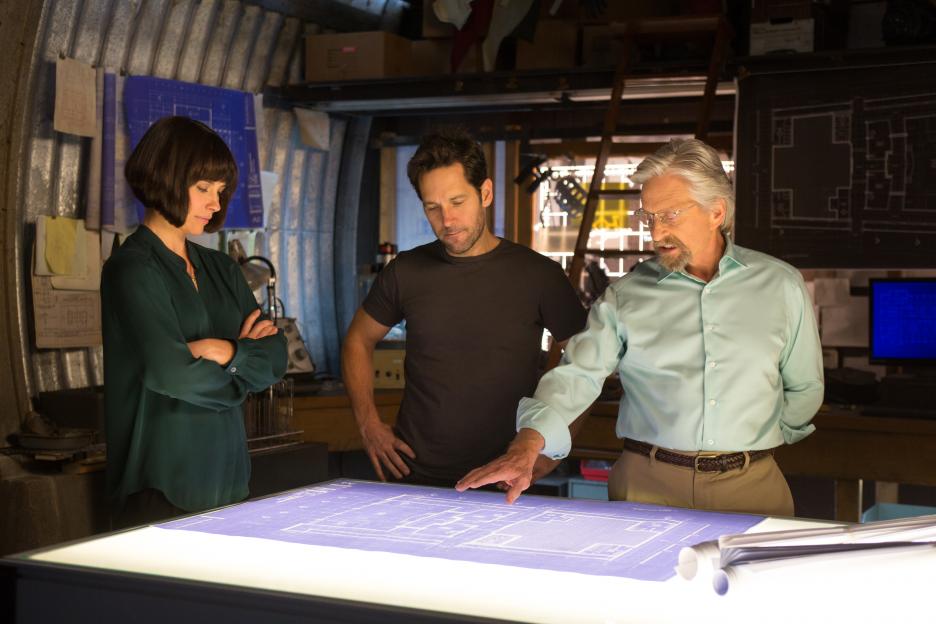 Enter the aptly titled "Ant-Man" starring funnyman Paul Rudd (Knocked Up) and directed by Payton Reed (Yes Man). Not without its flaws, "Ant-Man" is nonetheless an entertaining combination of straight up comedy and superhero action audiences have come to expect from every Marvel installment. Paul Rudd, and his incredibly unexpected washboard abs, is the perfect maestro for all this Marvel mayhem.
Like I teased a few sentences earlier, Marvel's "Ant-Man" tells the story of THE founding member of "The Avengers." Yup, in a group comprised of such comic book All-Stars as Thor and Iron Man, it's some dude named after an insect that gets to take credit for bringing them all together. While this fun fact might not have translated from comic book to movie theater, the good people at Marvel nevertheless have teamed up to give Ant-Man his time in the limelight.
The movie tells the story of Scott Lang (Rudd), a master techno-thief who spent a considerable part of his adult life in San Quentin for a massive cyber heist. The film opens on Lang's release day and tracks his not-so-glamorous return to civilian life. At his core, Lang is just your average run-of-the-mill good guy, but no amount of noble intentions can combat a lengthy rap sheet. Lang finds this out the hard way when he is quickly canned from his new job at Baskin Robbins and banned from the house of his ex-wife and five year old daughter.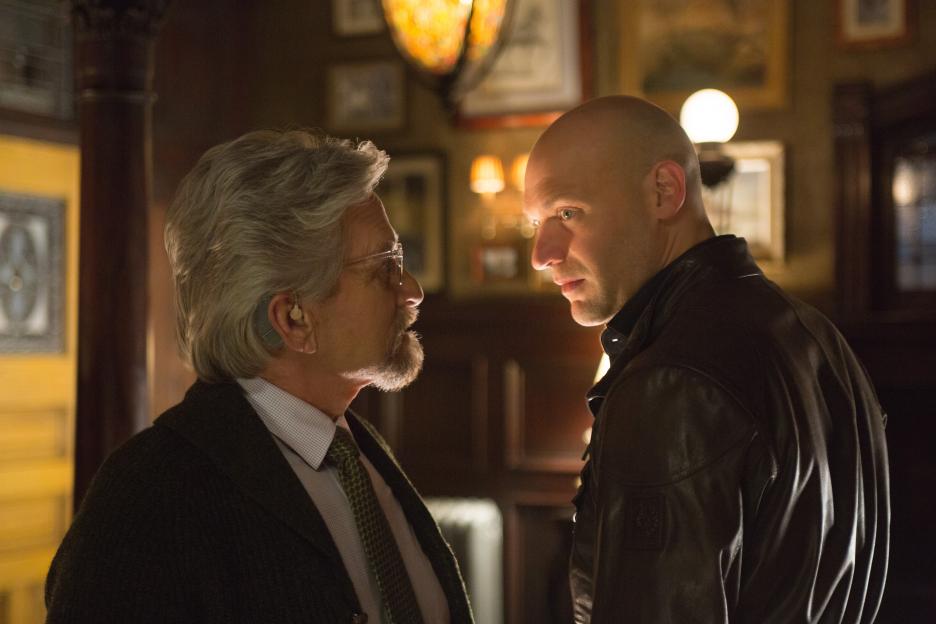 Lang finally gets his second chance in society after a heist goes wrong and he accidently steals a high-tech super-shrink suit from the one and only Dr. Hank Pym (Michael Douglas). In a flash, Lang's life is flipped upside down — or in this case shrunk to the size of a penny — when he dons the suit and decides to help Dr. Pym and his daughter (Evangeline Lilly) take down the psychotic new CEO of Pym Technology Darren Cross (Corey Stoll).
Screenwriters Edgar Wright, Joe Cornish, Adam McKay, and Paul Rudd definitely took some liberties in updating Ant-Man for the 21st century. In the comics, apart from being the founding member of the Avengers, he was also originally a con-man. In the movie, Rudd's Lang is a master thief who can just as easily hack into a computer mainframe as he can sneak his way through elite security. This deft character update allows Lang to easily transform into a superhero capable of fighting with both his fists and his brain.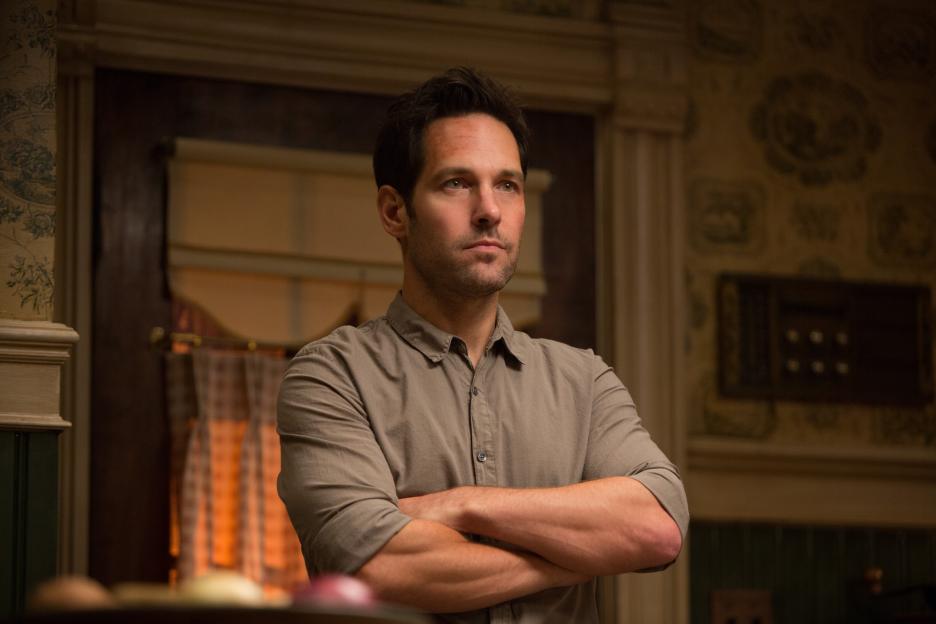 The screenwriting team also does an excellent job not taking the premise of the film too seriously. Unlike the much more dour DC Universe, Marvel has always acknowledged that superheroes are inherently goofy. "Ant-Man" truly takes this notion to heart. Paul Rudd and a scene stealing Michael Peña ("Fury") are awesome to watch.
As far as the direction is concerned, Marvel received some early flack when cult-favorite Edgar Wright ("Hot Fuzz") left the film due to creative differences. The bad news: Peyton Reed ended up taking over direction. The good news: Not only does Reed prove to be a more than adequate replacement, but Wright's fingerprints are all over the final product. The British filmmaker still has a writing credit, but the gonzo action/comedic mix that made his "Scott Pilgrim vs. The World" such a hit is back in "Ant-Man." Crazy, psychedelic cut scenes (thanks to Pym's shrink technology) and super slow-mo fight scenes blend effortlessly with tongue-in-cheek humor. 
Ant-Man didn't skimp on its cast either. Paul Rudd as the eponymous hero is solid and definitely does the whole superhero thing better than his buddy Seth Rogen did in "The Green Hornet." Michael Douglas brings a lot of credibility to the role of Hank Pym — he's an Oscar winner after all. Corey Stoll as the villain is an excellent choice after his kickass role in House Of Cards. Even smaller bits from "Blue Jasmine" and "Boardwalk Empire" rising star Bobby Cannavale and "Lost's" Evangeline Lilly are fun to watch.
Surprisingly, none of those actors are the main attraction, because Michael Peña steals the show. Every scene he is in is amazing. Seriously! It's incredible how little credit this guy has gotten in Hollywood despite some great turns in "End of Watch" and "Fury." Maybe, just maybe, the Marvel universe can turn this actor into a superstar.
"Ant-Man" could have used one more run through the editing room. It takes a solid hour for the plot trajectory to fully rear its head, but once it does, Rudd and company make good on their promise to turn this less than pint-sized superhero into an all out movie star. With not one, but two end-credit sneak peaks, it looks like Marvel isn't planning to squash "Ant-Man" anytime soon.
By David Morris
Rated PG-13 for sci-fi action violence
Running Time: 115 minutes