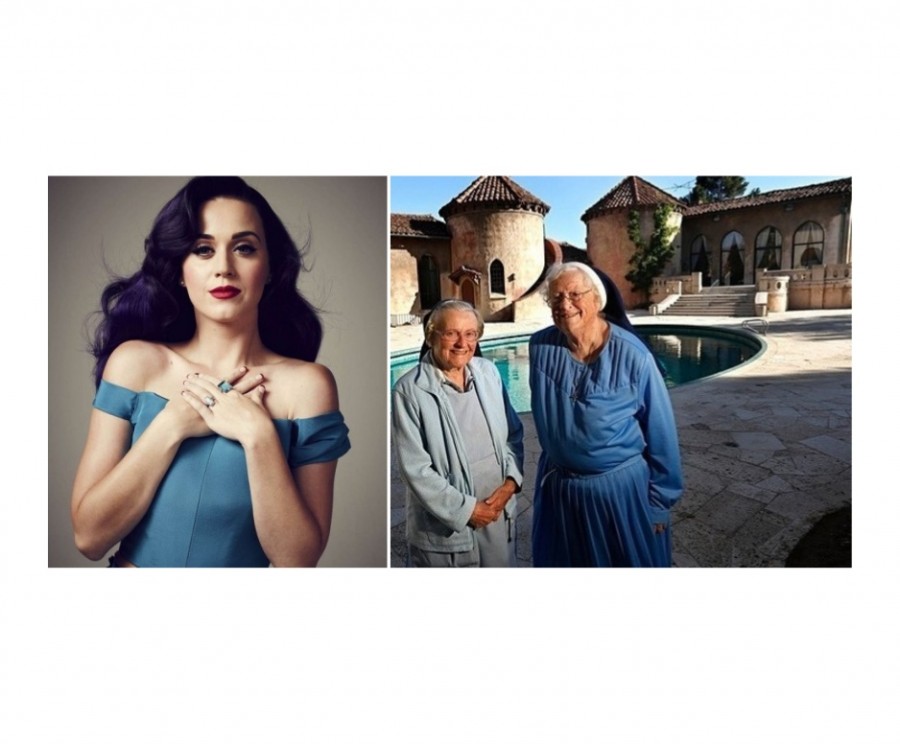 For $14.5million, pop singing sensation, Katy Perry wants to purchase a convent belonging to the Sisters of the Immaculate Heart in the San Gabriel Mountains of California. The only issue is… the sisters don't want to sell.
According to reports, at least two of the nuns turned down the singer's offer. Sister Rita said, "She's a very nice person, but it's not the better deal. This is about money – control of money."
The real estate offer has now turned into a legal battle between the archbishop, Perry and a developer who may turn the site into a hotel. A court hearing is due later this month.
The feud may go all the way to the Vatican. "I hope Pope Francis has been seeing this, because if anybody can help us it's him," said Sister Rita. "I think he'll stop this nonsense, I really do."