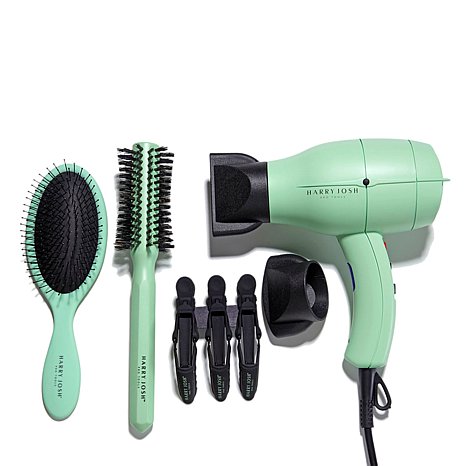 Harry Josh Pro Tools offers some of the best brushes on the market. I recently discovered the Round Brush – 2.25 Inch through my hair stylist. The round, styling hair brush is specifically designed for medium and long hair.
It helps to style and shape your hair to achieve the perfect hairdo. Designed with boar and nylon bristles in a unique concave pattern, this salon tool picks up more hair than the average brush.
The sturdy, bevel-edge handle maximizes control making it easier than ever before to smooth your strands. It also comes in 2.00 inch and 2.50 inch. Kind of pricey between $50 and $60 but well worth it!
For more info visit: http://www.harryjosh.com