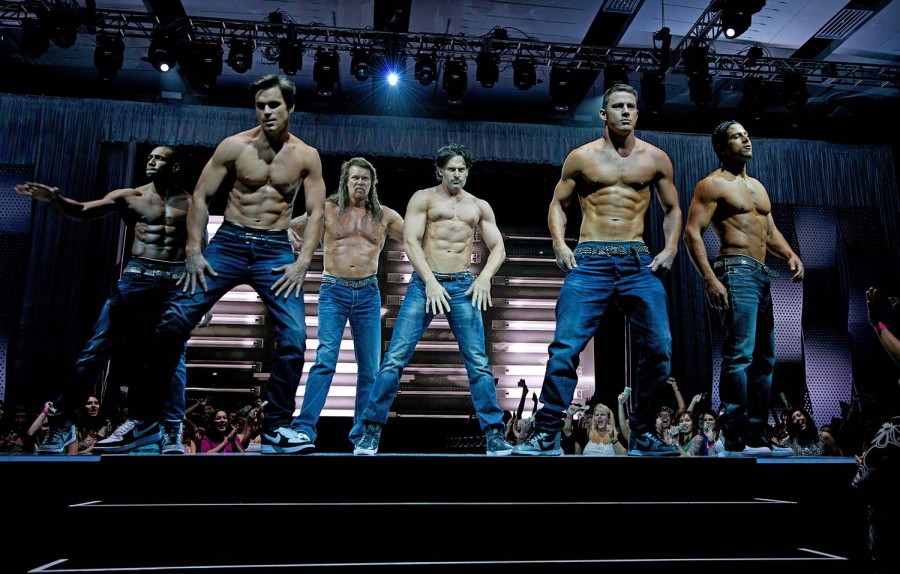 Photos: Warner Bros.
When you use the term "Chick Flick," it usually applies to a love story or tear-jerker-type of film appealing mostly to women, but now you have to add the Chippendales inspired "Magic Mike XXL" to that category because it is "For Women Only." With two hours and ten minutes of shirtless men baring chiseled abs, grinding, pants-ripping, and plenty of scream-worthy male strip routines, this is not a movie for your average beer-guzzling guy. But if you're a card-carrying member of the female persuasion, then a beefed up Channing Tatum, Matt Bomer, Joe Manganiello, Kevin Nash and Adam Rodriguez will be more than enough fireworks for your 4th of July weekend.
The boys are back in the sequel to the 2012 hit, "Magic Mike." Steven Soderbergh steps out of the directing chair for the second installment and hands the reigns over to Emmy Award-winner Gregory Jacobs ("Behind the Candelabra"). Picking up the story three years after Mike (Tatum) bowed out of the stripper life to start his custom furniture business, "Magic Mike XXL" finds the remaining 'Kings of Tampa' likewise ready to throw in the towel. But they all want one last show before they say goodbye to shiny thongs, screaming women and flying dollar bills. The gang reunites for a road-trip to Myrtle Beach for the renowned Stripper Convention and chaos ensues.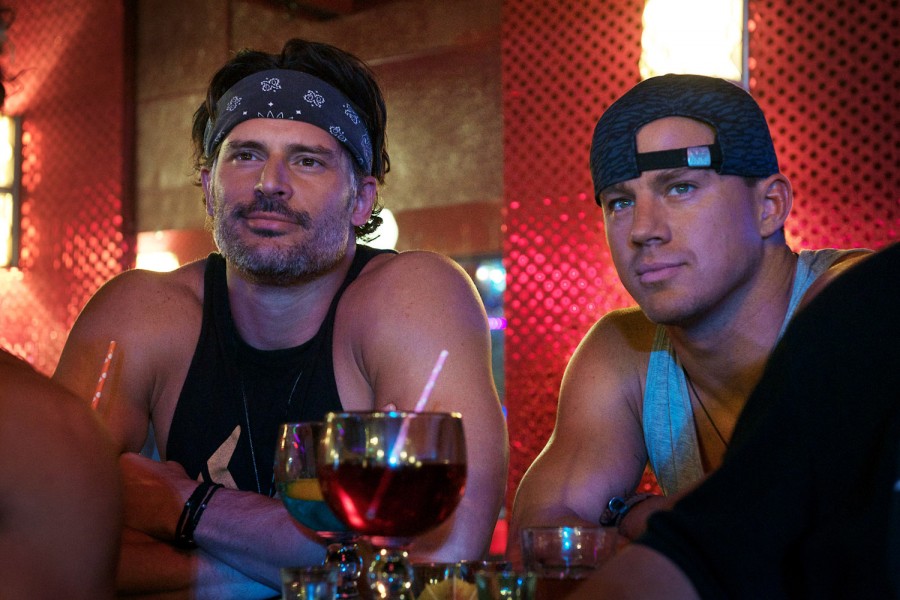 As all road-trip tales go, something, or in this case, many things go wrong. Their adventure includes a car accident, a hospital visit, and an impromptu stop to see Mike's old flame/boss, Rome (Jada Pinkett Smith). From the onset, it's evident that this sequel is strictly for fun. While the first film explored a darker side of the life of 'male entertainers,' and their struggles with drug abuse; "Magic Mike XXL" is more of an excuse to show off the physical talents of the star players. The dialogue is forgettable, but the performances are 100% entertaining.
Tatum may be the titular role, but Manganiello steals the show with his comedic flair. He even blows professional comic, Gabriel Iglesias out of the water. Manganiello's got the moves and the gift for hilarity portraying the densest of the bunch. It does help that he was given one of the best scenes in the film; tripping on drugs and being dared to strip for a convenience store cashier to the Backstreet Boys' "I Want It That Way." Although fans of the first installment may be missing Matthew McConaughey's Dallas character, Pinkett Smith takes his place as the MC and she is sensational. As evidenced by her work on FOX's "Gotham," Pinkett Smith has a knack for playing a tough girl. She's also joined by two new stand-out cast members: Donald Glover, with his beautiful singing voice – and professional dancer/choreographer, Stephen 'tWitch' Boss. Regarding cameos, Elizabeth Banks and Michael Strahan are a surprise entry. Strahan's bit role is actually worth the price of admission. On the forgettable end, screenwriter Reid Carolin slipped in a minor love interest (Amber Heard) for Tatum, which had more 'blah' than spark. Her character would have been better left on the cutting room floor.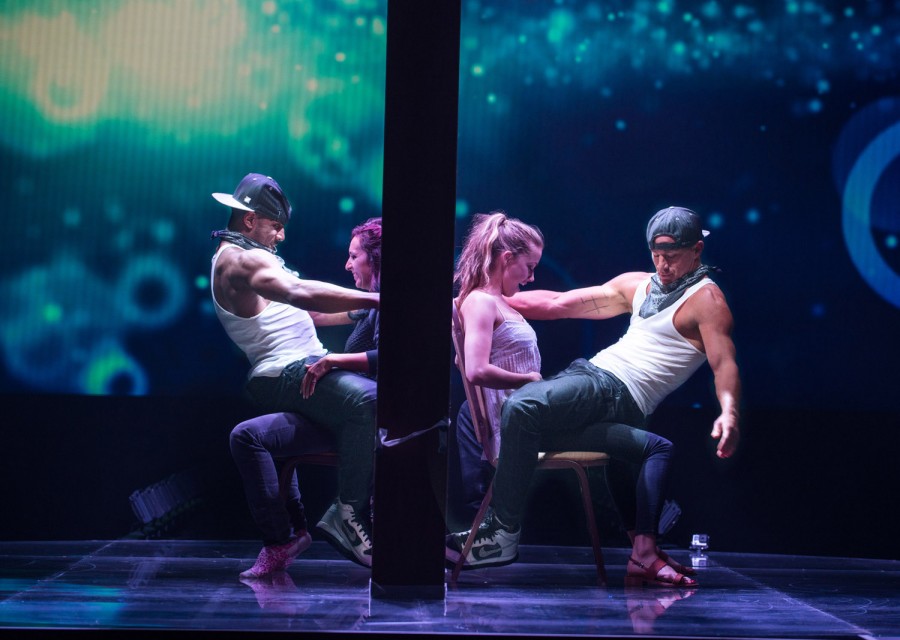 And as far as the 'entertainment,' returning choreographer, Alison Faulk has outdone herself. The final duet between Boss and Tatum may be too XXX for some, but it is undoubtedly impressive.
"Magic Mike XXL" is all about the performances by Tatum and his band of merry strippers. And let's face it; if there wouldn't have been any dialogue in this lust-fest, I'm sure the ladies in the audience would've "paid no mind."
Opening in theaters, July 1st, 2015.
By Pamela Price
Rated R for strong sexual content, pervasive language, some nudity and drug use.
http://www.magicmikemovie.com/