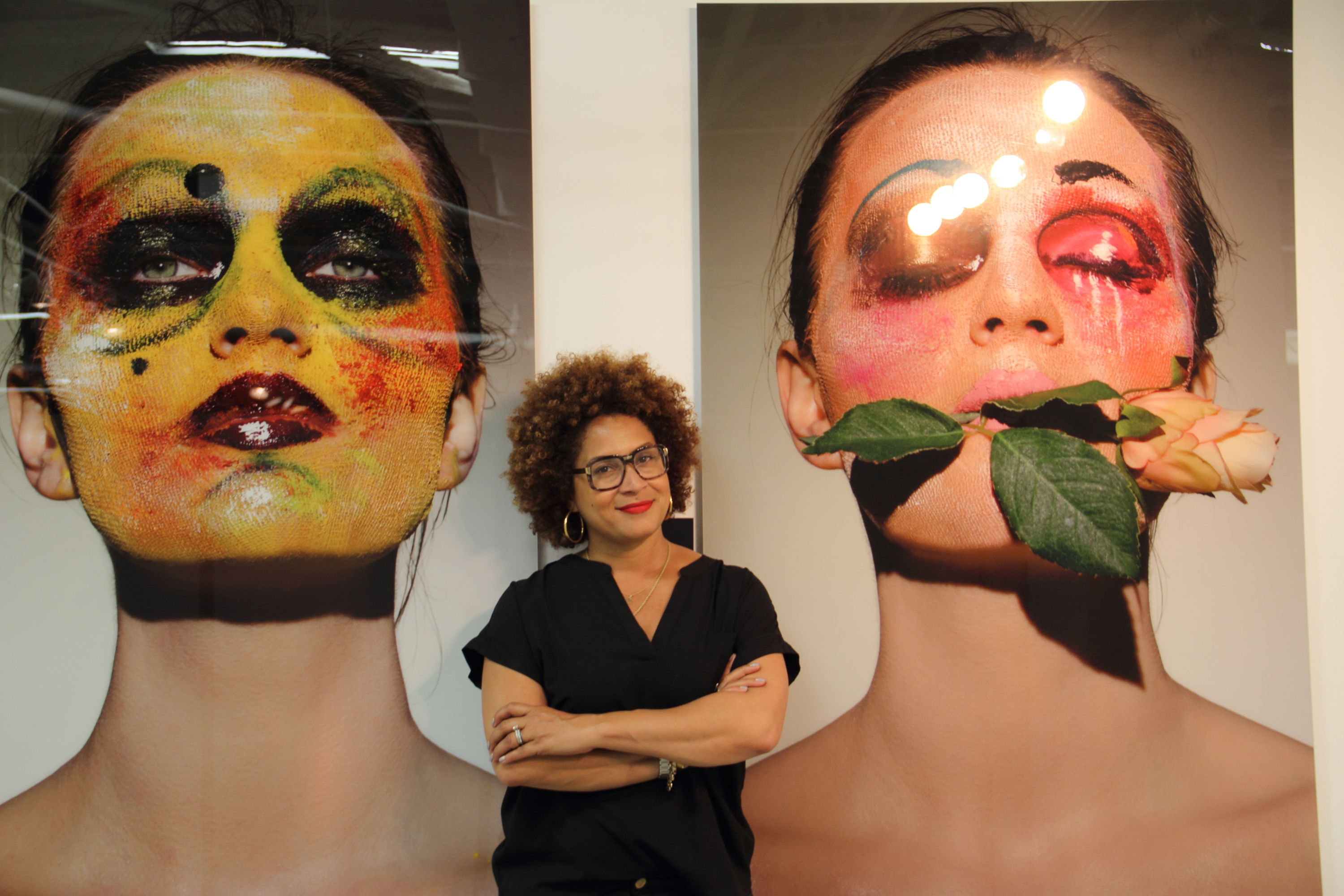 The cosmetic industry does not belong to the French exclusively. Many companies based all over the world have given France quite a bit of competition. In the past 2 decades names such as Stila, MAC, Urban Decay, Makeup Forever, Bobbi Brown, NARS and Smashbox have been at the forefront of the industry with a steady growth. While these labels are youth oriented, often qualified as "avant-garde," bold and daring, they still provide undeniable quality.
In 1990 Dean and his brother, photographer Davis Factor, also the great grandsons of Hollywood Icon makeup artist Max Factor, formed Smashbox studios. Davis, a star in his own right, decided to host the first ever Photo Assistant Show to discover new talents, turning Smashbox into a modern day image factory. Dean ran the business side while Davis ran the artistic side of the company. They became an instant hit, booking major shoots from celebrities to Magazine covers months in advance. A year later they added another studio and eventually they built four more.
In 1996, while their venture was thriving, the company represented multiple makeup artists, stylists, set designers and photographers and still do. Davis, who admits that the concept of Smashbox Cosmetics started by accident, recounted the time when celebrity makeup artist Paul Starr suggested for them to make their own line and that is when Smashbox Cosmetics was introduced on the market.
"All of our products carry out of the photo studio and into reality" Davis said. "Because we know that if it works in the tough studio environment, it will work in the real world".
The legendary, Photo Finish Foundation Primer, created to minimize touch-ups appeared on the market in 2000. It was an instant hit. In 2003, L.A Fashion week saw the launch of Smashbox Studios and the rest is history. But a company cannot be successful unless it has dedicated associates and employees working to accomplish the same goal and Smashbox has that. Makeup artist Lori Taylor has been a big part of their success. Born and raised in Los Angeles, she has been with Smashbox almost 15 years, which is unheard of in this ever-changing world. She has been the Lead Makeup Artist on numerous events for the company which included fashion shows at Mercedes-Benz Fashion Week Los Angeles, Divine Design, Marc Bouwer's Fall 2011 3-D Fashion Show, Matthew Williamson & tribute to Alex Alexander McQueen, the MTV Video Music Awards, and Stand Up to Cancer, to name a few. She has also appeared on numerous television shows and worked on celebrities such as Sandra Bullock, Sienna Miller, Paris Hilton, Amy Smart, Rosario Dawson, Linda Hamilton, Taraji Hensen, Shannon Elizabeth, Kerry Washinton, Alfe Woodard, etc…
During the annual "Makeup Show LA," I met with Smashbox Global Pro Lead Artist: Lori Taylor who took me through her "wonderful experience;" and still going strong with the company.
What's so special about the company?
Oh my God. I'd have to say the thing that makes it the most different and the thing that kind of got me when I was a little young, fledgling make-up artist and I first wanted to work there, was the fact that they have Smashbox Studios. So it was a place where half of the images that I saw on magazines, like Vanity Fair and W, were shot. So I was like, 'I want to be in that place.' And the fact that they had makeup that was tied to the studio just made it so much more. I needed to be a part of whatever they had going on. So I'd have to say the fact that the cosmetics come from a place that has all this energy and excitement — that's the thing that makes it the most special. And the people.
Take me back to when you first started and why you wanted to be a makeup artist.
This is a true story: I was raised by my grandmother. She had this ridiculous vanity where she had wig heads, little Avon lipsticks, Max Factor pancake makeup, and false lashes. She used to wear slips, gloves and hats, and she was just like a lady. So to watch her get dressed for church or for events was great. I could sit there and just watch her for hours. I spent 90 percent of my childhood playing in her vanity, to the point where she would say 'Get out of my room.' I would take her lipsticks or her lashes and lose them, so she'd only have one. And I was constantly just playing and making myself up, or making up my dolls. About every other Christmas, I would get a Barbie, the one which only had the head and shoulders, and I would spend hours on end combing her hair and putting her makeup on.
That's the '80s.
Yes, I'm a kid of the '80s. Boy George is the reason why I wanted to really be a makeup artist.
That's hysterical.
Because he was like this amazing, androgynous thing. That was MTV when they used to play music videos, and his makeup and everything — I would sit there, and watch him. I grew up in South Central LA, so not very far from here. I would try to emulate him. My grandparents thought I was having a nervous breakdown. I was about 16, 17 years old then and would paint myself up. My grandmother would let me wear makeup around the house, but I couldn't wear makeup to school, and I couldn't wear makeup out of the house. So when I would get on my school bus in the morning, I would take all my girlfriend's makeup, and wear makeup all day at school, and then wash it off before I would go home. Makeup was just this fun creative tool that I could do anything with.
Originally published in LATF The Magazine – Interview by Michele Elyzabeth