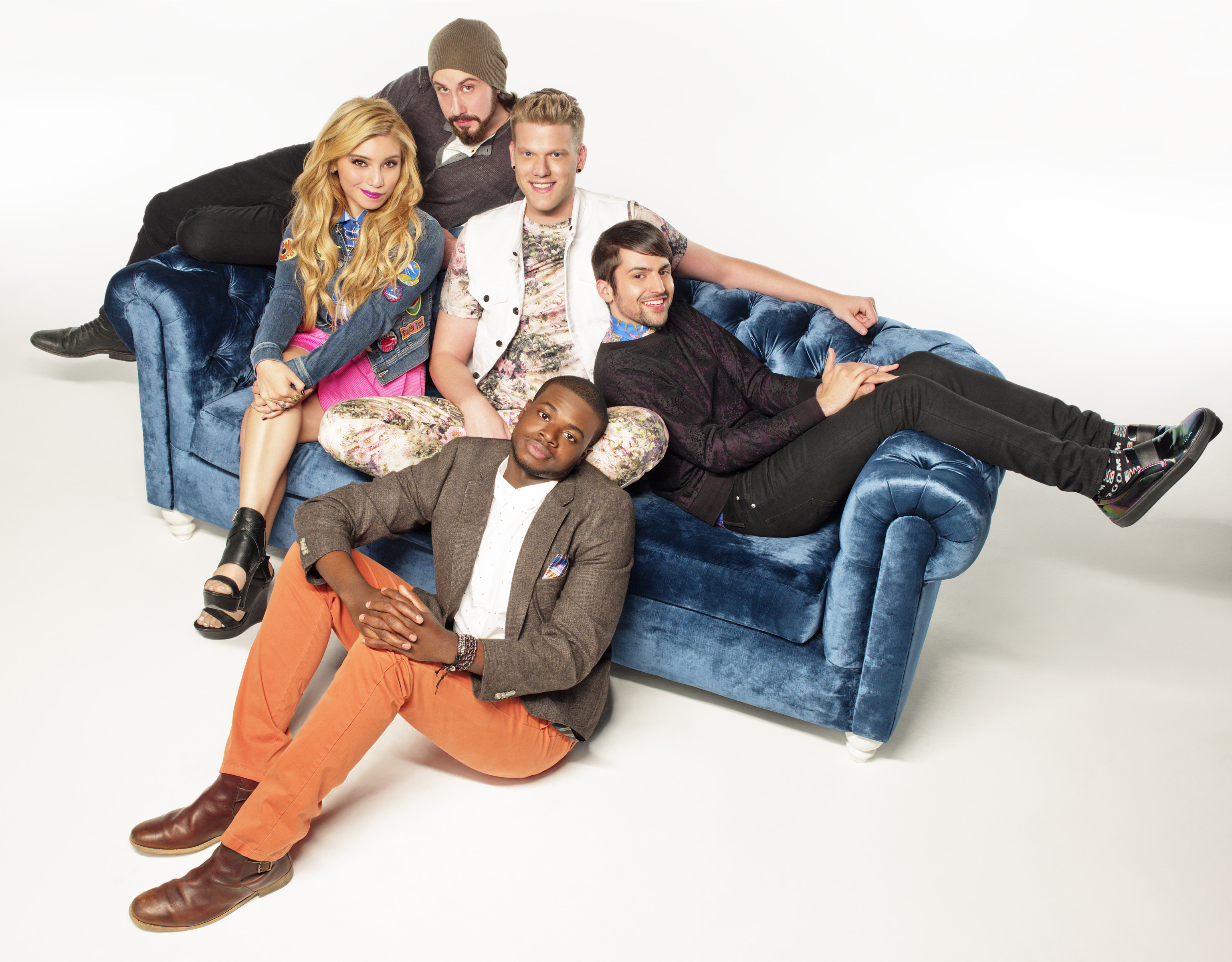 There is something wonderful about seeing good things happen to good people. Especially those who have an enormous talent and a sense of positivity that they want to share with the world. In 2011, Scott Hoying, Mitch Grassi, Kirstin Maldonado, Avi Kaplan and Kevin "K.O." Olusola, also known as PENTATONIX, introduced their powerhouse vocals and beat-box talents on the third season of NBC's "The Sing-Off." It was then that their lives changed forever. Although the TV series, "Glee" put a capella singing on the mainstream radar, PENTATONIX is a group that is revolutionizing song arrangements and keeping a capella on the map in the music industry. With fans, from age 7 to 70, they have sold more than 2 million albums in the U.S. alone and amassed nearly 1 billion views on their YouTube channel with more than 8.1 million subscribers. If a platinum album wasn't enough, they also won their first GRAMMY® Award for Best Arrangement, Instrumental and A Cappella for their "Daft Punk" medley in February of 2015. And the success keeps on coming, from a film debut in the hit "Pitch Perfect 2" and an upcoming tour with Kelly Clarkson this summer.
Although I had the chance to briefly sit down with these five amazing vocalists, it was their debut documentary, "On My Way Home" where I really got to know who Scott, Mitch, Kirstin, Avi and Kevin really are. And might I say, I'm a fan. The film follows their journey on their sold out North American 2015 tour. You discover that, not only is this young group down-to-earth, but, together they keep each other grounded; through laughter and sincerity. They do not take their success or talents for granted and are constantly pushing themselves to be the best artists they can be for their fans. In a world where many artists revert to twerking and shock-value performances to gain attention, the PENTATONIX are just themselves when they walk out on stage – and that's all they need to be. It is admirable and awe-inspiring.
On the premiere date of "On My Way Home," PENTATONIX had a little chat with LATF…
In a music industry that's saturated with EDM beats and digitally mastered music, how does it feel to be so well received as a group who creates an organic sound?
SCOTT: It feels amazing. It's so awesome because we were, and still are, such underdogs coming into this music industry. We went through so much, especially in the beginning with people saying: 'No, I don't belive in you – This will never work – This will never be on the radio -This can never win a Grammy.' So now we're starting to prove people wrong. Our fans are so passionate and they support us so much. They're constantly engaged in everything that we do, and that's been really encouraging throughout this whole journey.
In watching your warm-ups, you're very in sync. Tell me about your collaborative proccess in arranging songs.
SCOTT: It's really super organic. We sit in a circle and just kind of jam. He [KEVIN "K.O."] will beat-box – and we'll get some chord progressions going and figure out what we want to do with the song and what direction we want to go.
MITCH: Usually our musical efforts are very collaborative amongst each other. We all have different strengths that we bring to the group. We kind of give and take.
You each have such unique voices. Who are your vocal influences?
KEVIN: Growing up, I listened more to instrumentalists. Jacqueline du Pré really influenced my style. She's a cellist and I absolutely love her.
MITCH: Imogene Heap is my number one. I was also inspired by a lot of dance/trance female vocalists.
SCOTT: I think my voice is really influenced by Jazmine Sullivan. Gavin DeGraw had a huge impact on the way I sing too, in terms of vowels and what I do with my voice. And as an artist, I really respect what Beyonce does.
KIRSTIN: I really liked a lot of powerhouse pop-belting female vocalists. I love Idina Menzel and I really admire her career trajectory because she's basically done everything. And Hayley Williams from Paramore, Kelly Clarkson – I listened to Evanescence when I was a kid. Amy [Lee] just front-and-center, powerhouse belting really inspired me.
AVI: I would say Simon and Garfunkel and Bill Withers.
---
Originally published in LATF The Magazine – Interview by Pamela Price