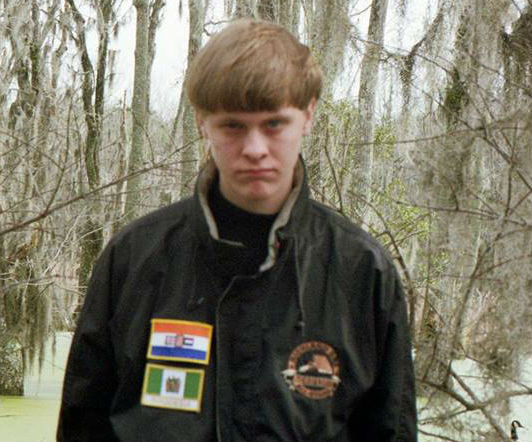 Photo: Facebook
On Wednesday evening, 21 year-old Dylann Storm Roof joined a Bible group in Charleston, North Carolina. About an hour later, Roof pulled out a weapon and fired, killing 9 people in the historic black church in downtown Charleston. 
U.S. Attorney General Loretta Lynch confirmed that Roof had been arrested. According to Charleston Police Chief Gregory Mullen, Roof was taken into custody at a traffic stop in Shelby, NC.
"There is something particularly heartbreaking about death happening in a place where we seek solace, [where] we seek peace," President Obama said in a press conference. He added, "This is a sacred place in the history of Charleston and in the history of America."
The president continued to say that the FBI has plans to open a hate crime investigation.
As details regarding Roof's criminal history have yet to be revealed, Lexington County, S.C. court records dp show that Roof was arrested on March 2nd on criminal possession of a controlled substance. He was also jailed on April 26th on a trespassing charge.