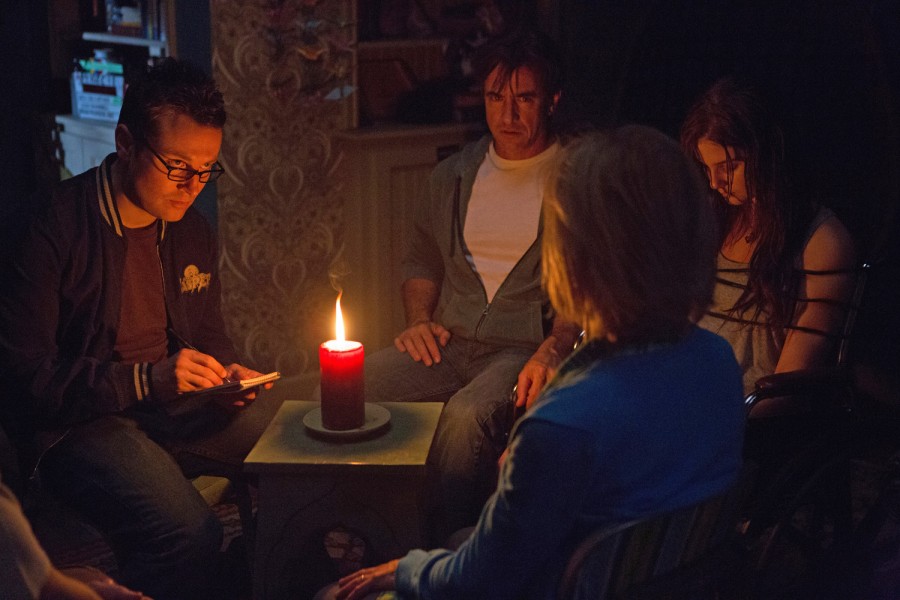 Photos: Focus Features
In 2010's "Insidious," we first stepped into "The Further," a pitch black netherworld where the dead roam. Now a trilogy, the third and latest chapter in this terrifying horror series is even better than the last, delivering the screams one more time. Famous for their sequel series, I wouldn't be surprised if Blumhouse Productions continues to revisit 'The Bride In Black' and that devilish red demon.
For those who have followed each "Insidious" chapter, you know that spirit conjurer and demon expert, Elise Rainier (Lin Shaye) is just as much a star as the paranormal hauntings themselves. We've seen Elise save the life of Josh Lambert from the 'Bride In Black' and Josh's son from demonic possession. In chapter three, the film's creators, Leigh Whannell ("Saw") and James Wan ("The Conjuring") take us back in time; years before the haunting of the Lambert family. Yes, it's a prequel. Therefore, it does help to see the first two films so you're not completely lost by the backstory references.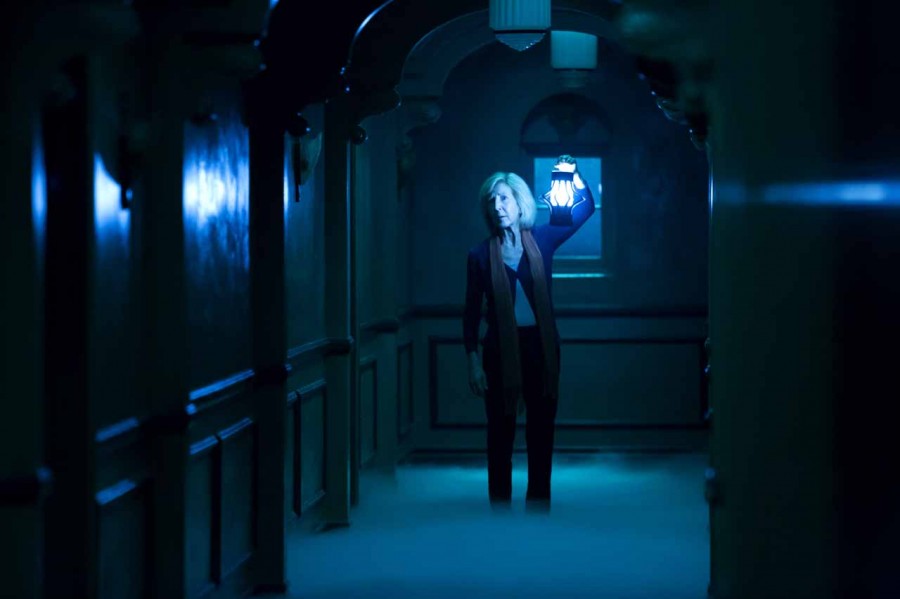 Before saving the Lambert's, Elise took a leave of absence from psychic projects and working with the spirit world. After the passing of her husband and a death threat from 'The Bride In Black,' she called it quits. But one visit from teenager Quinn Brenner, (Stefanie Scott) quickly brings Elise out of retirement. After attempting to contact her late mother, Quinn accidentally calls upon a demon who craves her soul. Recuperating from a car accident, the hauntings begin as Quinn is confined to her bedroom day in and day out. Soon her father Sean (Dermot Mulroney) encounters the effects of the malevolent supernatural entity and is forced to beg Elise to risk her life in order to save Quinn.
With demonic films such as this, it is imperative that the main fiend have all of the sinister qualities and features guaranteed to haunt our nightmares when we go home. Already knowing the 'Bride In Black,' Whannell and Wan introduced an even better demon in Chapter 3. He's gruesome, he's slimy and one look at his rotting mug will make you curl up and cover your eyes. The film's ominous score, by returning composer, Joseph Bishara ("Insidious," "The Conjuring") creates a great backdrop for frightening scenes throughout the film.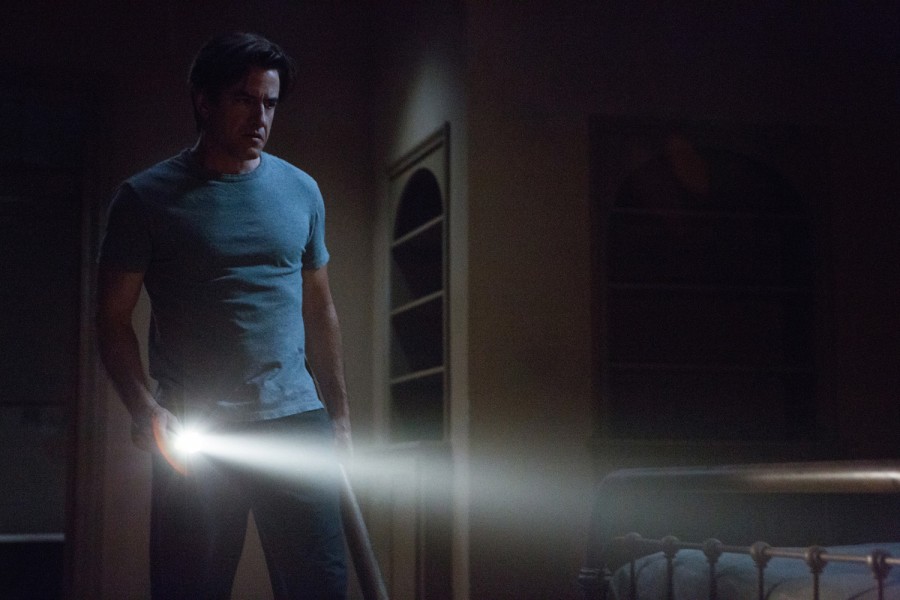 As for performances, Lin Shayne always delivers. She has perfected the stare that makes you want to turn around and see what evil spirit might be standing right behind you. Newcomer, Scott does a fine job portraying an angsty, and in this case, possessed adolescent. Mulroney gives a solid performance as the stressed, widowed father. "Insidious" always has a few laughs thanks to Elise's parapsychologist camera-man team, played by Angus Sampson and Whannell himself.
Competing with Melissa McCarthy's "Spy" at the theaters this weekend, if you prefer horror over comedy, "Insidious: Chapter 3" is the go-to movie. Just make sure you do your homework first.
By Pamela Price
Running Time: 1hr 38min
Rated PG-13 for violence, frightening images, some language and thematic elements