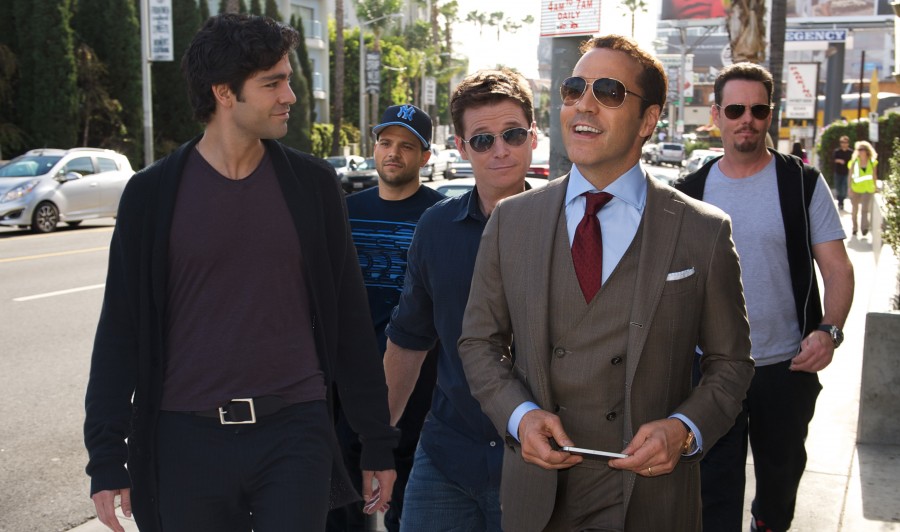 Photos: Warner Bros. Media
The ubiquitous words of Thin Lizzy come to mind with the return of "Entourage." The boys are back in town. This time, however, Vinny (Adrian Grenier), E (Kevin Connolly), Turtle (Jerry Ferrara) and Drama (Kevin Dillon) aren't reuniting on HBO – where they first met in 2004 — but instead are taking to the silver screen for one last, awesome adventure. And awesome it is. "Entourage" is an all out bro fiesta packed with even more hot chicks, sweet cars, and gonzo humor than the original TV show. Fans and newcomers should not pass up this reunion!
Inevitably, there's going to be two camps in theaters this weekend: those that salivate at the sound of the "Superhero" theme song by Jane's Addiction and those who never followed the HBO series. Rest easy diehards and newbies. I will address both of you equally. Out of respect for those that have been there since the beginning, however, I'll start with the diehards.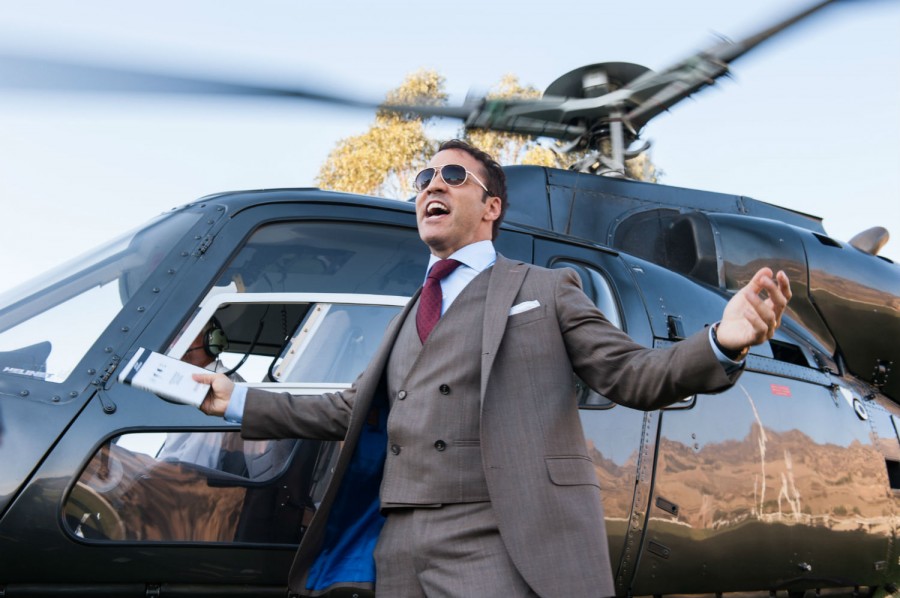 For that demographic that grew up with the HBO show, don't worry, nothing has changed in the transition from show to film. Even better, the logic behind those lost years are perfectly explained as well. In short, Vinny and his crew have been enjoying an early retirement while globetrotting around the word. The prospect of returning to the limelight and directing his very first feature film, for the newly appointed studio head Ari Gold (Jeremy Piven), brings Vinny and company back to Hollywood for one more wild ride. Along the way, the entire gang will have to face two stubborn investors hilariously portrayed by Billy Bob Thornton ("Armageddon") and Haley Joel Osment ("The Sixth Sense").
Thankfully, the main plot points are fleshed out with ease and most of the questions left unanswered after the finale in 2011 are cleared up organically and succinctly.
Now, for those reading who are still scratching his/her head about who or what is a Turtle, this next bit is for you. In a glorious extended cameo, News Anchor Piers Morgan gives all the necessary backstory for all of the relevant characters before the plot really picks up. Despite a four-year gap from TV screen to movie screen, all four stars do not miss a beat in reprising their respective roles. Vinny is just as fun-loving and womanizing as ever. E is still the levelheaded, thoughtful sidekick. Drama is as over the top as he was the moment we met him. And finally, Turtle is still…Turtle. Oh yeah, and Ari is just as twisted and obnoxious as the last time we saw him.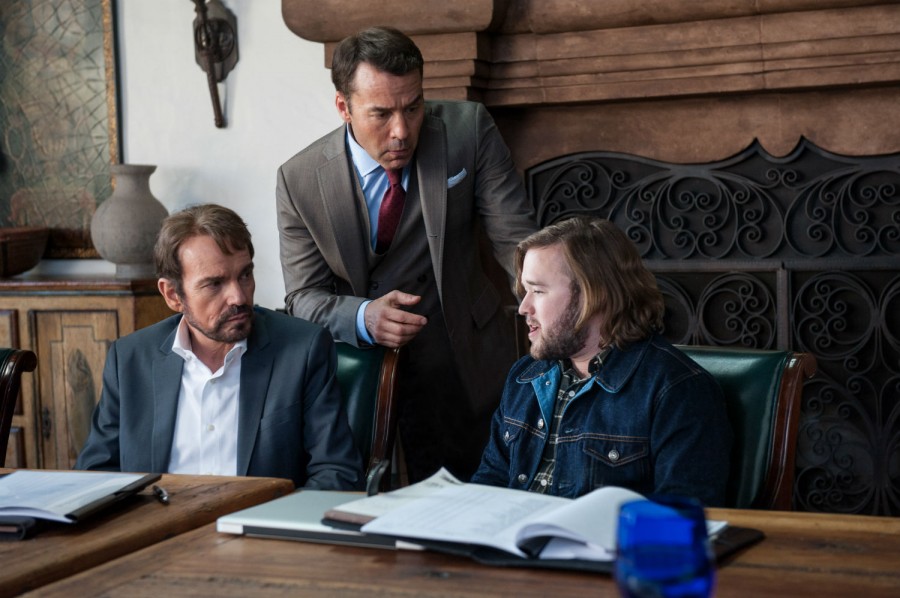 The reason for this seamless transition most likely lies with creator, writer, and director Doug Ellin. The man behind the hit show, along with writing partner Rob Weiss, do a masterful job creating an original movie concept that also expands on the "Entourage" universe.
From start to finish, familiar faces abound. Fan favorites like Lloyd (Rex Lee), Sloan (Emmanuelle Chriqui), Billy Wash (Rhys Coiro), Dana Gordon (Constance Zimmer) and others pop up for fun cameos. Everyone gets his or her moment to shine, but there is never a moment where you don't lose interest in the overarching plot —getting Vinny's directorial debut released in theaters. Celeb sightings also come fast and furious. Ronda Rousey, Emily Ratajkowski, Mark Cuban, T.I., Russell Wilson, Bob Saget and many, many others stop by to share a laugh and a beer with Vinny and friends.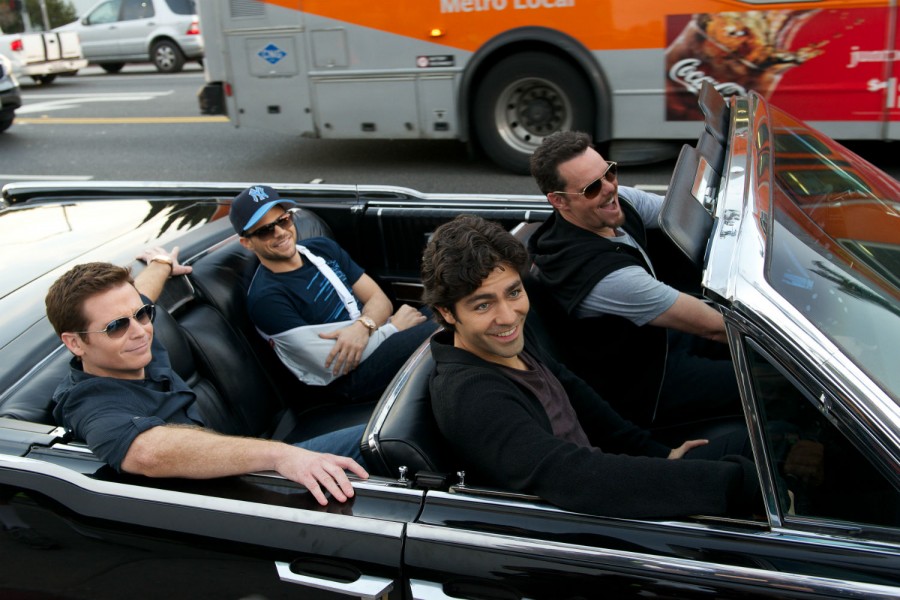 Aiding all of the glitz and glam, music has always been a big part of the "Entourage" culture.  From theme song to end credit roll, the seminal show has had a habit of capitalizing on breaking new artists as well as giving forgotten songs a second life. The movie soundtrack follows suit. Featuring an eclectic mix of tunes that range from DJ Snake to Tame Impala, music supervisor Scott Vener ("2 Guns") mixes one hell of a great playlist.
In the end, "Entourage" is essentially a glorified 104 minute episode. But don't let this dissuade you from seeing it.  It's actually intended to be a compliment. The film doesn't take the easy way out by rehashing some played out storyline, or some dreadful origin story, or even worse… a reboot.  The story is a 100% new, fresh adventure.
If there's more to life than fast cars, beautiful women, and ridiculous amounts of partying, then no one bothered to tell the dudes from "Entourage." Luckily for us, we can join the fun for less than the cost of a month of HBO.
By David Morris
Running Time: 1hr 44min
Rated R for pervasive language, strong sexual content, nudity and some drug use