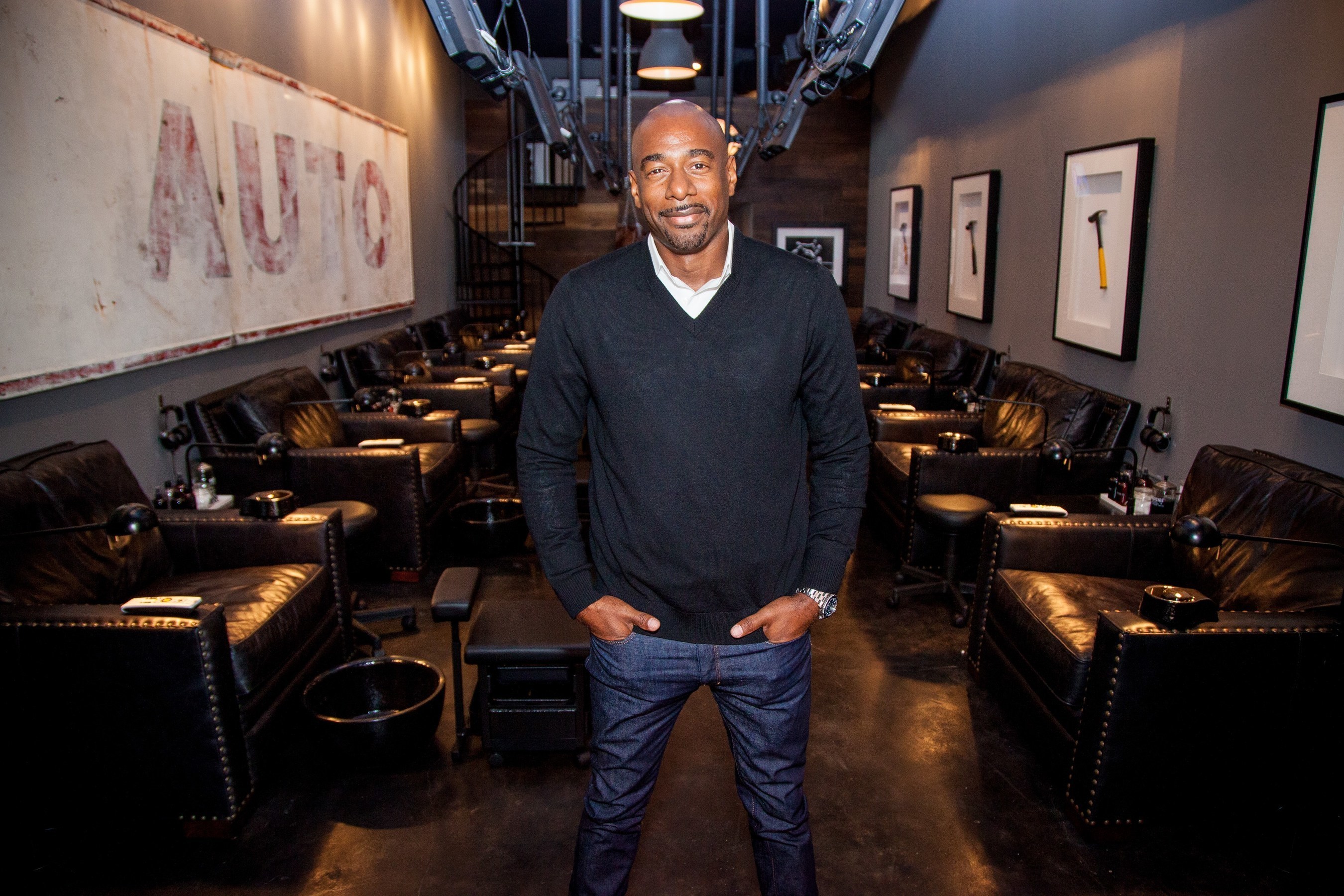 We can thank rapper Snopp Dogg for popularizing the male French manicure, and screenwriter-turned-entrepreneur Michael Elliot for the male-centric nail salon. His groundbreaking salon, Hammer & Nails | Hand & Foot Grooming Shop, has defied naysayers and the screenwriter-turned-entrepreneur now plans to expand his men's grooming business.
The Hammer & Nails Salon Group, announced today it is ready to grant franchise licenses in over 40 states for its unique hand and foot grooming shop that was specially created for men. Hammer & Nails' distinctive environment includes low-lighting, dark wood and steel, oversized leather chairs, personal TV's, personal TV remotes and high-end headphones.
"The stigma against men getting manicures and pedicures is disappearing and more and more men are realizing that hand and foot care isn't a question of masculinity but a matter of health, wellness and good grooming. Until now, most men had no choice but to visit traditional female-centric nail salons, which can often be awkward, embarrassing and uncomfortable. The other option includes the full-service men's salons where manicures and pedicures are often done in private rooms, away from the eyes and judgment of men getting haircuts. Hammer & Nails offers men hand and foot grooming in an environment specially designed for their comfort," said Elliot.