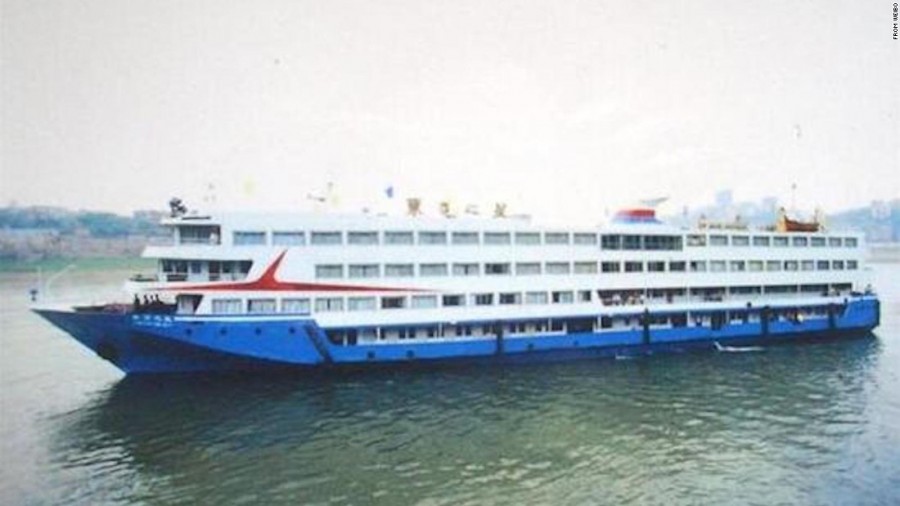 On Monday night a Chinese passenger ship overturned and sank during a storm on the Yangtze River.
According to state media reports, the Eastern Star was carrying 458 people and rescue teams are searching for the 438 missing. Seven passengers swan ashore and called police, according to CCTV.
As reported by CCTV-America, the ship began the trip in Nanjing heading to Chongqing carrying 458 people, including 406 Chinese tourists, five tour agency staff and 47 crew members.
The rescue mission is taking place through strong winds and heavy rain.