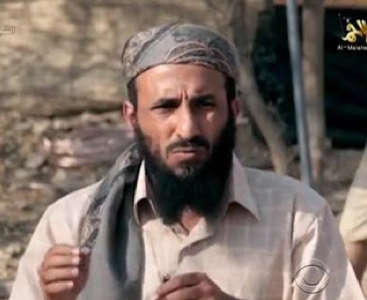 Al Qaeda in the Arabian Peninsula (AQAP) confirmed on Tuesday that its leader and the terror organization's second-in-command, Nasir al-Wuhayshi, was killed in a U.S. drone strike in Yemen.
Wuhayshi had led Qaeda operations in Yemen since 2002, according to reports.
"Let it be known to the enemies of God that their battle is not only with one person or figure, no matter how important," a senior Qaeda operative, Khaled Batarfi, said in the statement. "To the infidel America: God has kept alive those who will trouble your life and make you taste the bitterness of defeat."
The group said that its military commander, Qassim al-Raimi, had been chosen as Wuhayshi's successor.
PHOTO: CBS STILL