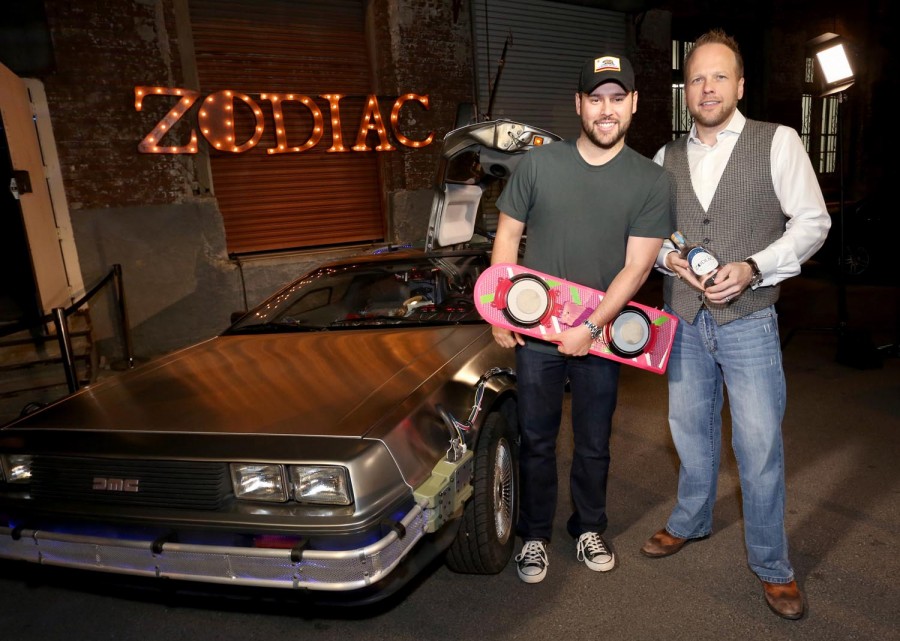 Photos by Rachel Murray/Getty Images for Zodiac Vodka

Scooter Braun (L) and CEO of Zodiac Vodka Dan Liguori (R)
The delicious Zodiac Vodka brand introduced their Black Cherry and Original vodka flavors to California at a fabulous launch party on Monday night in downtown LA. Talent manager and music business mogul, Scooter Braun co-hosted the event.

It was a night to remember, starting with the grand entrance. They had a DeLorean Time Machine, best known as the fictional automobile-based time traveling device from the "Back to the Future" franchise… and of course, the hoverboard. Guests and celebrities could pose and take photos inside the famous car.

Inside, the warehouse space was dimly lit and designed with Mad Men-like furniture. Each bar was themed to reflect a different era. Cocktails included the Traditional Martini at the 50s Bar (Zodiac Vodka, Dry Vermouth), The Salty Dog at the 70s Bar (Zodiac vodka, grapefruit, lime, jalapeño, salt), etc. Our absolute favorite was The Black Cherry Mudslide at the 80s Bar (black cherry zodiac vodka, coffee liqueur, coca cola).

After a cocktail or two, visiting the photobooth, and playing the Pacman machines, the party really got started when Hot Dub Time Machine – The World's Best Time Traveling Dance Party DJ Tom Loud took the stage.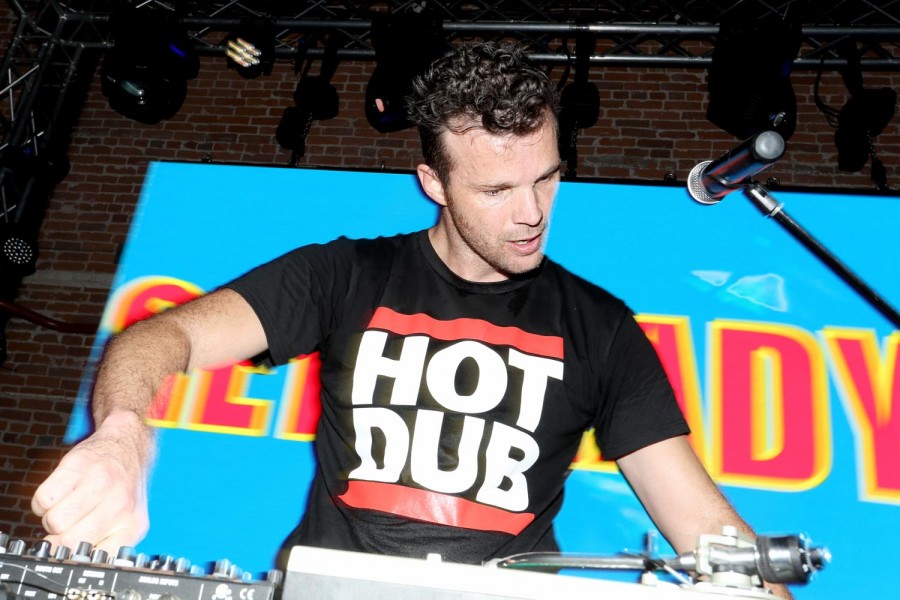 He took the audience on a journey "through time" playing tracks and enormous projected visuals in "strict chronological order" from 1954 to 2015, all mashed live from vinyl turntables. Guests were dancing all-around to the beats of The Beatles, to Madonna, The Supremes, Led Zeppelin and more!
Zodiac Vodka couldn't have come to LA any sooner! Read LATF's Spirit review here: http://www.latfusa.com/view_article.php?id=7041