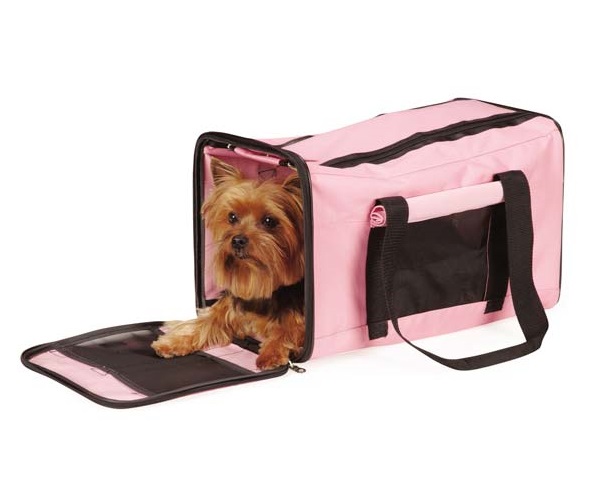 Photo: barkandswagger.com
Pet owners… it might be easier than you think to travel via air with your dog.
On CBS News' Thursday morning broadcast, they reported on those airline passengers who take advantage of a law meant to protect the disabled. But what if you really do need your dog or pet to travel with you for certain reasons? Let us break down your animal's rights to fly:
According to the Air Carrier Access Act, carriers shall permit dogs and other service animals used by persons with a disability to accompany the persons on a flight.
(1) Carriers shall accept as evidence that an animal is a service animal identification cards, other written documentation, presence of harnesses or markings on harnesses, tags, or the credible verbal assurances of the qualified individual with a disability using the animal.
(2) Carriers shall permit a service animal to accompany a qualified individual with a disability in any seat in which the person sits, unless the animal obstructs an aisle or other area that must remain unobstructed in "no carrier can discriminate" against individuals demonstrating "a physical or mental impairment" to board with animals.
Each airline has their own guidelines, but you must provide a specific health certificate. Check out American Airlines' 'Traveling with Pets' guidelines: http://www.aa.com/i18n/travelInformation/specialAssistance/pets.jsp
A fee for flying your dog can cost anywhere from $100 to $250.