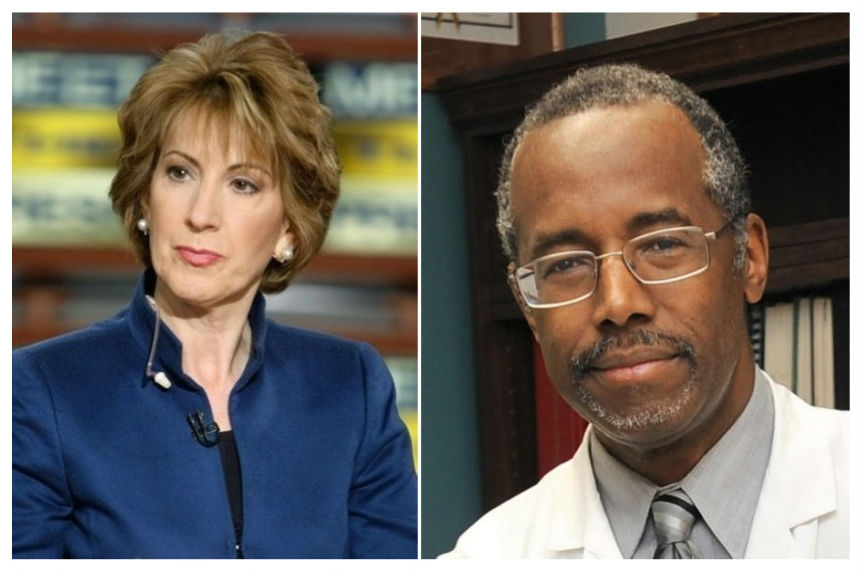 The pool of Republican/Conservative candidates in the 2016 Presidential race is getting bigger. Former Hewlett-Packard CEO Carly Fiorina and pediatric neurosurgeon Dr. Ben Carson have announced their bids. 
Fiorina, who is now the first woman running in the Republican Party, said on ABC's "Good Morning America, "Yes, I am running. I think I'm the best person for the job because I understand how the economy actually works. I understand the world; who's in it."
Both Fiorina and Dr. Carson have never held public office. Although, in 2010 Fiorina ran for Senate in California and lost to Democratic Sen. Barbara Boxer.
Dr. Carson is a Detroit native who said on Monday morning in his native city, "I'm Ben Carson and I'm a candidate for president of the United States." 
On Sunday night in an interview with Florida TV station WPEC, Dr. Carson said, "Many people have suggested to me that I should run for president." He added, "even though I'm not a politician."
At the time when Dr. Carson became the director of pediatric neurosurgery at Johns Hopkins University, he was the youngest doctor to hold such a position in America. The neurosurgeon received the Presidential Medal of Freedom from President George W. Bush after his autobiography, "Gifted Hands." The book was adapted into a film, in which  Academy-Award winner Cuba Gooding Jr. portrayed Dr. Carson. 
Former Arkansas Gov. Mike Huckabee is expected to join the race this week.