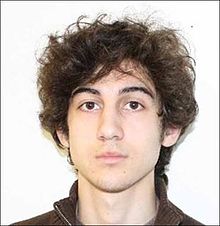 The verdict is in for the fate of Boston Marathon bomber, Dzhokhar Tsarnaev. The 21 year-old has been sentenced to death by a federal jury. 
In April of 2013, Tsarnaev, along with his brother Tamerlan, planted two homemade bombs near the finish line. The devastating attack killed three and injured more than 260 people.
After 14 hours, the jury concluded that Tsarnaev showed no remorse and therefore should be see capital punishment.
According to reports, Tsarnaev could be moved to a federal prison in Terre Haute, Indiana before his execution. On the other hand, there could be a year of appeals.