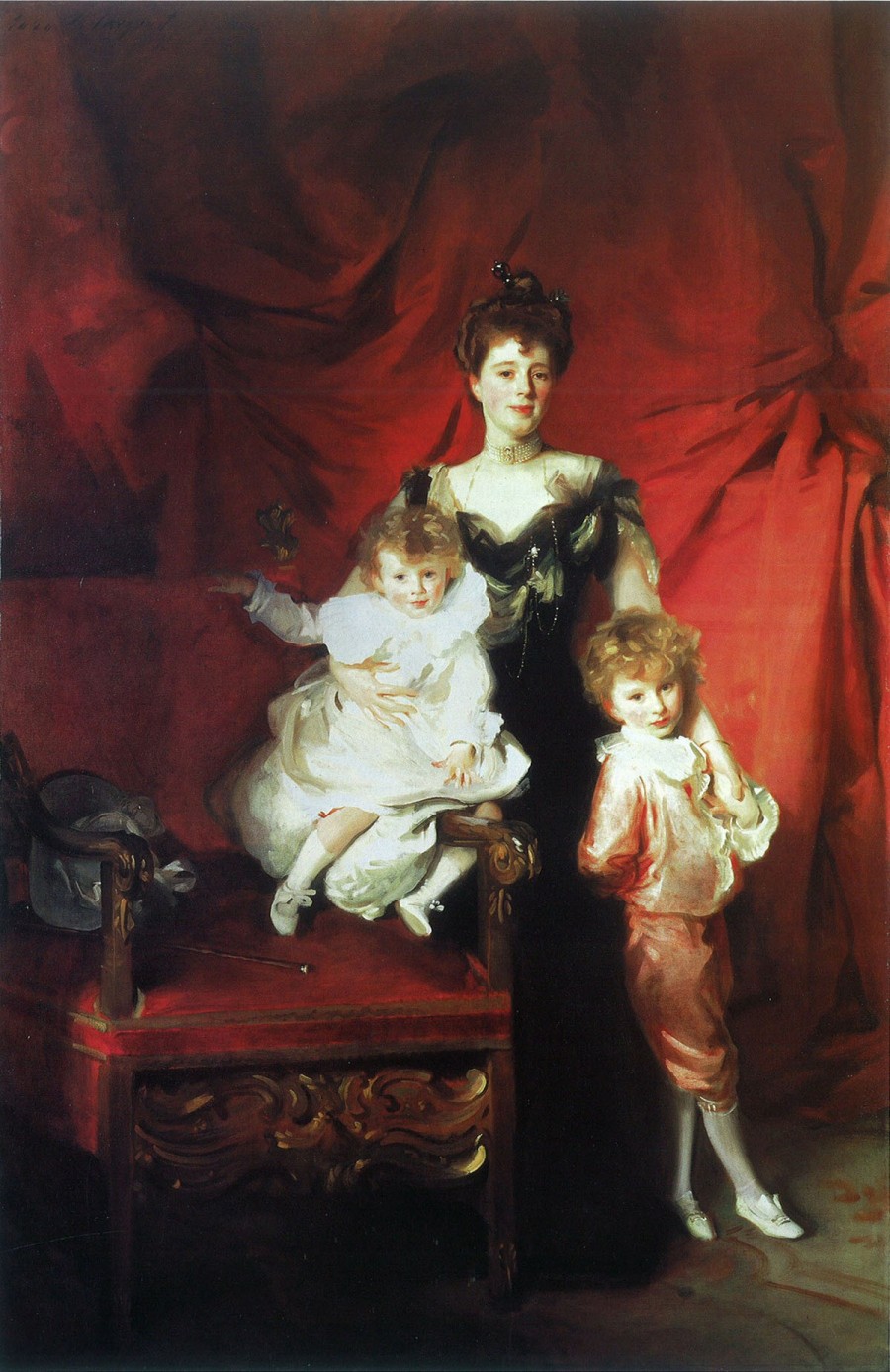 The Los Angeles County Museum of Art (LACMA) announced a bequest commitment of a major painting from Barbra Streisand—a stunning 1900–1901 portrait, Mrs. Cazalet and Children Edward & Victor, by American artist John Singer Sargent. The bequest is being made in honor of LACMA's 50th anniversary in 2015.
Painted by Sargent in England during the last year of Queen Victoria's remarkable and lengthy reign of economic progress and empire building, this striking depiction of Mrs. Cazalet and Children Edward & Victor represents the height of society portraiture. Commissioned by the family as a companion to the portrait of her husband William Marshall Cazalet, now in a private collection, the pair of paintings decorated their country home Fairlawne in Kent, and became part of the British tradition of landed gentry memorializing family predecessors by installing their portraits throughout the public rooms of their grand mansions.
"When I approached the museum with the gift of my beautiful Sargent painting, I was asked to make it part of this campaign to build the collection which celebrates LACMA's 50th, and I was thrilled to be part of this larger effort," said Barbra Streisand. "I love this painting and am delighted to have found it a great home where it can be studied and enjoyed by everyone."
The painting will eventually be hung at LACMA with two other major works and American full-length portraits: Sargent's Portrait of Mrs. Edward L. Davis and Her Son, Livingston Davis, and another promised gift of former trustee Abby Levy and her husband, Alan, Robert Henri's 1904 Spanish Dancer—Seviliana (Dancer with Castanet).