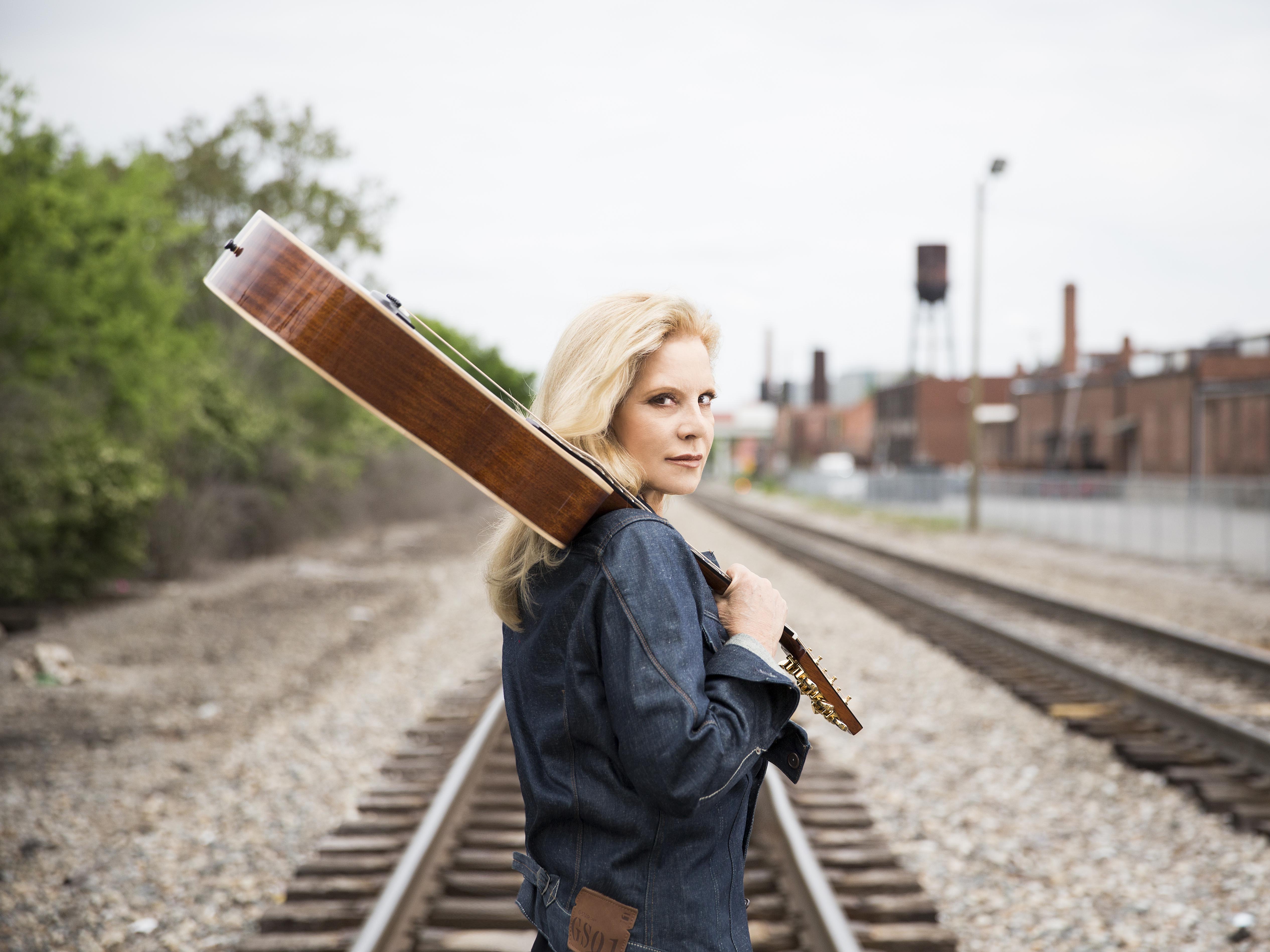 Perhaps many Americans have not heard of Sylvie Vartan. That is unfortunate. However, many people, me included, have had the privilege of being touched by her music. For all the deprived people who are not acquainted with her body of work, let me enlighten you. Francophile or not, there are some who deserve to be introduced as one of France's living legends and Sylvie Vartan falls under that category. Born in Bulgaria and raised in France, for the past five decades she has held the title of France's most famous female entertainer. Sylvie started singing as a teenager and became the first French female recording artist to introduce rock n'roll and pop music to France. It took no time before her career soared. Millions of young women from Paris to Tokyo wanted to emulate her. She achieved the status of super stardom by the time she was 18.
By age 20, Sylvie was headlining Paris' iconic Olympia theatre and the Beatles were opening her concerts. Just before turning 21, she married French Rocker Johnny Hallyday. Sylvie and Johnny were the darling couple of Parisian show biz. They were referred to as idols. She had the best French songwriters on her team including the likes of Charles Aznavour who wrote one of her biggest hits, "La Plus Belle Pour Aller Danser," selling 1.5 million copies. After Paris, Sylvie conquered London, Madrid and Rome before taking over Brazil, Argentina, Japan, and Africa among others. Eventually she recorded her first English album in Nashville. With each year that passed, her popularity grew bigger, performing in stadiums and releasing hit records one after the other. In the early 80's she starred in her own show in Las Vegas and Atlantic City and in 1984, Sylvie did a duet with the late John Denver called "Love Again," which charted on Billboard. Her persona did not go unnoticed; she was a "brand" before the word was invented. Known for her impeccable taste and style, Sylvie became a fashion icon, gracing more Fashion Magazine covers than Brigitte Bardot or Catherine Deneuve. She wrote her autobiography: "Entre l'ombre et la Lumiere "("Between Light and shadow") a best-seller.
I met Sylvie Vartan for the first time when I was a teenager. She became my role model. I admired her for who she was, what she represented and the strength that she showed as a young woman and as an entertainer. She always was so dignified; something young women lack these days. I have followed her career through the years and met up with her again recently to talk about what had been going on in her life. We had not seen each other for many years, so I asked…
What have you been doing?
Traveling, singing always, rehearsing, releasing albums, promoting them, touring.
Do you still tour a lot?
Yes, pretty much. But touring has changed a lot. You can be touring for four months; the dates are not consecutive. When I was touring back then, it was more strenuous. I was doing 30 dates straight, one after the other. Now when you're touring, you do 10 days, and then you have a one week break, then you do two, etc…
Are you going back to France soon?
Yes, I always go back. I go back and forth.
Is that tiring?
Not really, I just have that flight — LA-Paris and Paris-LA — tattooed in my DNA. I don't have to look through the porthole; I know exactly where I am and what I'm flying over.
You still keep a place in Paris, of course.
I have a house.
Are you going back there for a film?
No. Matter of fact, I just finished a film "Tu Veux Ou Tu Veux Pas," I had a cameo role. I accepted the part because my dear friend — Tonie Marshall asked me to be in it and because I liked the idea of doing a comedy. I played a crazy mother who's looking for a partner through the Internet, and I thought it was funny. Sophie Marceau and Patrick Bruel star in the movie.
You sold millions of records and you are still in demand. How do you sustain the generations?
I often wondered the same thing myself, especially because I did not choose to be a singer. I wanted to be an actress, I kind of fell into it. I was surrounded by music. My brother was a musician and my father was a producer. I started singing by accident. I was asked to appear on someone's record, and it was exciting, I never planned for it to become my main profession. Then it happened very fast, I had a manager — an agent — who by the way, I learned later on in life had passed on all the movie parts that came his way for me (laughs).
You were on top of the charts at that time, but had you done any movies then?
I had done one movie; it was an adaptation from a famous play called "Patate by Marcel Achard." I did it with Jean Marais, and Pierre Dux and Danielle Darrieux who played my parents. It was fun. It was about a young girl who falls in love with an older guy — her parents' friend. I had received some good reviews. Next thing you know, producers and directors were calling him for me to do other movies, but I never knew about them until 10 years later when I ran into Jacques Demy on Fifth Avenue who he told me, 'I would like to introduce myself, I'm Jacques Demy. I wanted you so badly for The Umbrellas of Cherbourg, but your agent turned it down. He said you were on tour.' I couldn't believe it. I was 18, so I didn't know who, what.
Read full interview here: http://latfthemagazine.com/magazine/046/sylvievartan.html