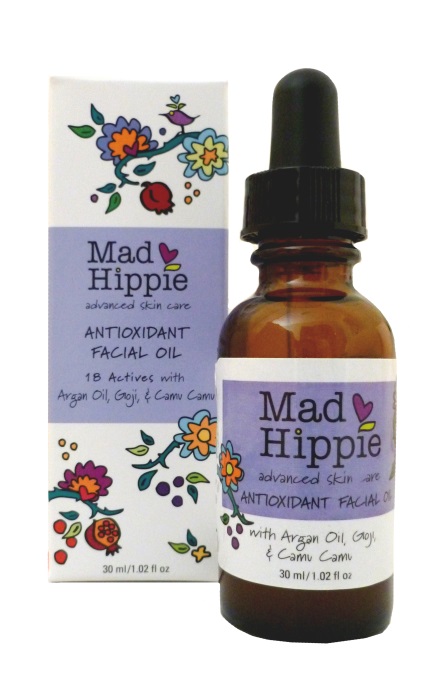 Try the Mad Hippie Antioxidant Facial Oil  formulated with hemp seed extract to help strengthen and nourish skin from the inside out.
Hemp seeds come from the Cannabis sativa, a plant that is conventionally better known for its narcotic properties over its skin benefits, though the oil itself is rich in essential 3-6-9 fatty acids as well as antioxidants. Hemp seed oil acts as a vegetable protein, and provides the skin with instant moisturizing and protective properties that help to replenish and plump up the skin, prevent premature aging, and maintain moisture balance.
This free radical, hydrating oil is formulated with 18 actives in addition to hemp seed extract,  including argan oil, goji and camu camu. These natural antioxidants and active essentials work hand in hand to liberate the skin from signs of aging and protect against photo aging. It also acts as an anti-inflammatory, which is useful in alleviating certain rashes and skin conditions such as eczema, acne and psoriasis.
Price: $24.99
Select Whole Foods Markets and www.madhippie.com