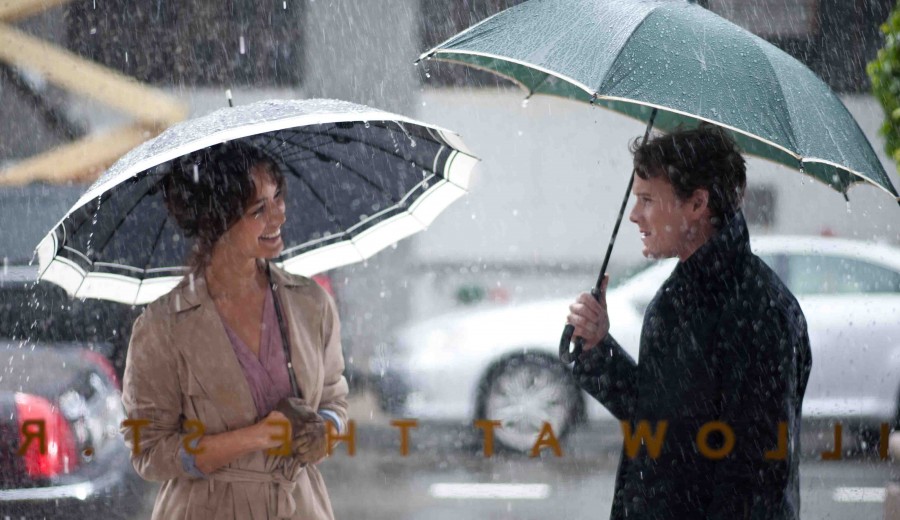 Photos: IFC Films
Veteran television writer-producer Victor Levin ("Mad Men," "Mad About You") makes a charming directorial debut with "5 To 7," a romantic comedy starring Anton Yelchin, Berenice Marlohe ("Skyfall"), Frank Langella, Glenn Close and Olivia Thirlby.
Smart, funny and emotionally authentic, "5 To 7" examines a May-December romance between a budding writer and an older Frenchwoman. With echoes of "The Graduate" and Woody Allen in his heyday, the film is both consistently entertaining and fearless in its handling of cultural differences and America's closed-minded attitudes about monogamy. With a witty and dramatically satisfying screenplay that's romantic without being gooey, and a terrific cast that accentuate the wonderful rhythms of Levin's dialogue, this insightful exploration of extramarital adventures is a definite conversation starter.  
In the film, Yelchin plays Brian Bloom, a promising young fiction writer in New York City whose lack of life experiences has prevented him from creating publishable material. One day, while taking a break from collecting rejection letters, Brian shares a cigarette with Arielle (Berenic Marlohe), a French beauty he meets outside the St. Regis hotel. Their attraction is immediate and they rendezvous the following week, presumably to begin the courting process. However, once Arielle reveals that she's the wife of a French diplomat (Lambert Wilson), Brian realizes that she's interested in a much different arrangement than he had in mind. As Arielle explains, in French culture, it's acceptable to pursue affairs, or "5 to 7" relationships (referring to the time of day these trysts take place), provided that they're discreet and the boundaries are clear.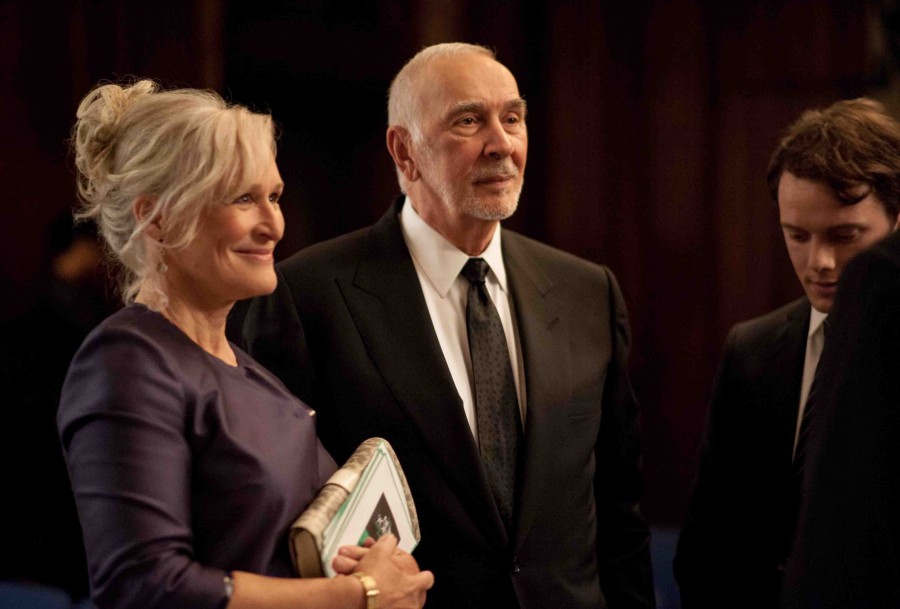 As someone who comes from a Jewish family with traditional views of marriage, Brian is initially resistant to the unethical arrangement; but his feelings for Arielle eventually prevail and before long their 5 to 7 relationship is a daily affair. In fact, they become so close that Brian not only introduces Arielle to his parents (Frank Langella and Glenn Close), she introduces him to her husband, who also enjoys a side relationship with a young literary editor named Jane (Olivia Thirlby). As Brian expands his horizons and becomes more open-minded, his writing markedly improves, culminating in a book deal with Jane's publishing house. Meanwhile, as the 5 to 7 relationship heats up, complications surface when Brian tries to take things to the next level.
While some rigid moviegoers will perceive "5 to 7" as an affront to the sanctity of marriage, writer-director Victor Levin's screenplay takes a clear-eyed view on the subject of infidelity. He doesn't promote promiscuity outright; he's simply presenting a portrait of an artist as a young man and using his attitudes towards monogamy as a way of charting his expanding worldview. You don't have to look beyond the divorce rate in this country to conclude that people fall out of love all the time; the film suggests that it takes different strokes for different folks to achieve happiness, even if that means tossing aside the traditional marriage playbook.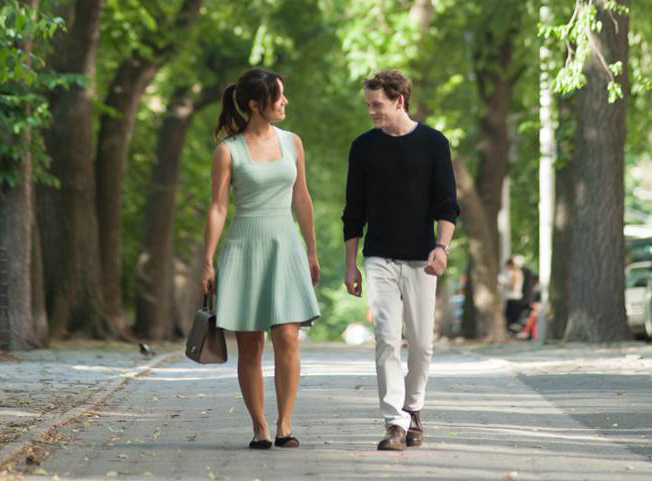 What makes "5 To 7" really shine is the pitch-perfect casting from the leads all the way down to the bit players. Perhaps best known as Chekhov in the "Star Trek" franchise, Anton Yelchin is superb as the love-struck young writer at the story's center. Oftentimes, films about writers have an air of pretension about them, but here Yelchin's portrayal feels right on the money. As Brian's dream girl, French actress Berenice Marlohe is positively endearing and does an excellent job navigating the script's subtle tones. As for the supporting roles, veteran actors Frank Langella and Glenn Close are hilarious as Brian's lovably quarrelsome parents, and Olivia Thirlby gives a smart and sassy performance as the wise-beyond-her-years editor-mistress who guides Brian through this unfamiliar world.
An indie film worth seeking out, "5 To 7" brings intelligence and originality to the rom-com.
By Lucas Mirabella
Rated R for some sexual material
Running time: 95 minutes