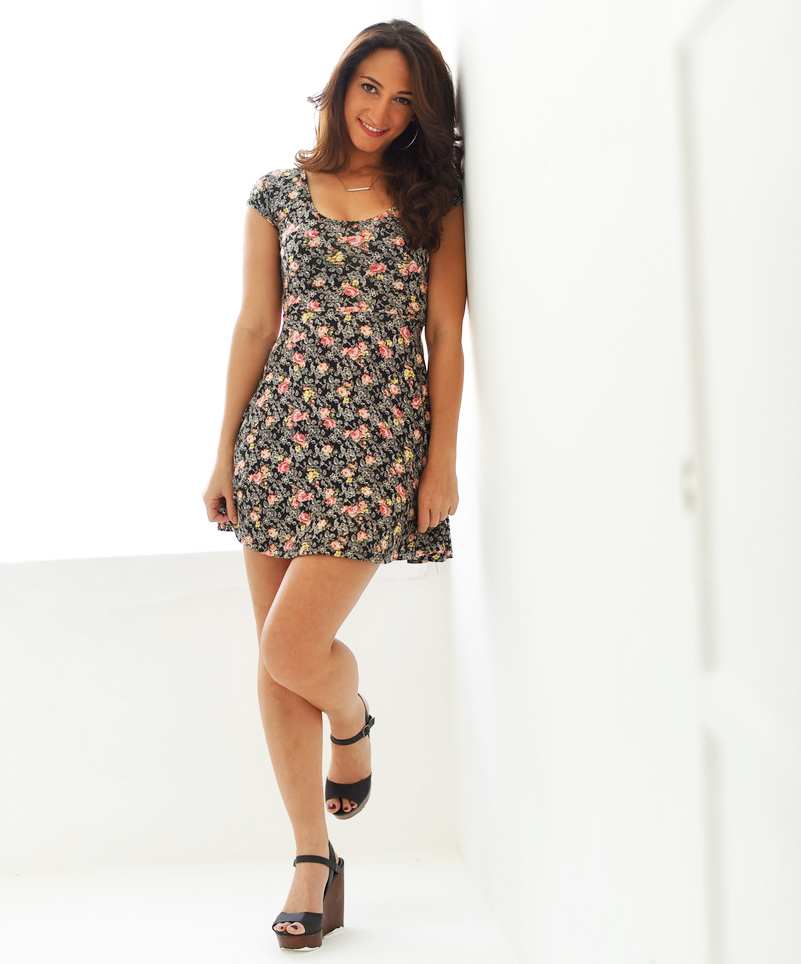 Photos by Michael Bezjian at The Starving Artists Project
On #FlashbackFriday, LATF continues throwing it back with the stars of Oxygen's upcoming docu-series, "Funny Girls." Meet the beautiful and hilarious, Ester Steinberg. The world of comedy called her name at an early age… performing stand-up on high school lunch tables in Tampa, Florida. After attending NYU, she grabbed the comedy bull by its horns and became a regular at Caroline's New Talent Night, before touring nationwide. 25 years-old and she's well on her way to making a major mark in the Los Angeles comedy scene, writing and starring in the "Becoming LA" web series and performing at the famous Laugh Factory, Comedy Store, Improv and Groundlings theater. If that wasn't enough, Ester runs and hosts her very own monthly show at Canter's 'Kibitz Room.'
On Tuesday, April 7th 9/8c, Ester is coming to your living room. Not literally, on TV. Her smart and witty comedy gets the camera spotlight along with 5 other amazing female comics. On #FlashbackFriday, we thought it so very appropriate to take it way back to the beginning with Ester…
It's #FlashbackFriday… Can you remember the very moment in which you knew you wanted to do stand-up comedy and why?
Ester: I liked making people laugh when I was little and my Dad told me I should be a stand up comedian so I said "okay." I was six years old.
All comics have challenging shows (crickets and such), can you remember your best and worst?
Ester: My best show was at the Improv when I opened up for Pete Holmes and Mark Maron. The show was called 'Twas the Night. I killed and it felt great. I used to go up a lot at this place by UCLA called Westwood Brew Co. and drunk college kids would stumble in and out of the room where comics were performing. One night I bombed so hard and everyone left the room except for one drunk girl who puked everywhere. The next comic was not happy.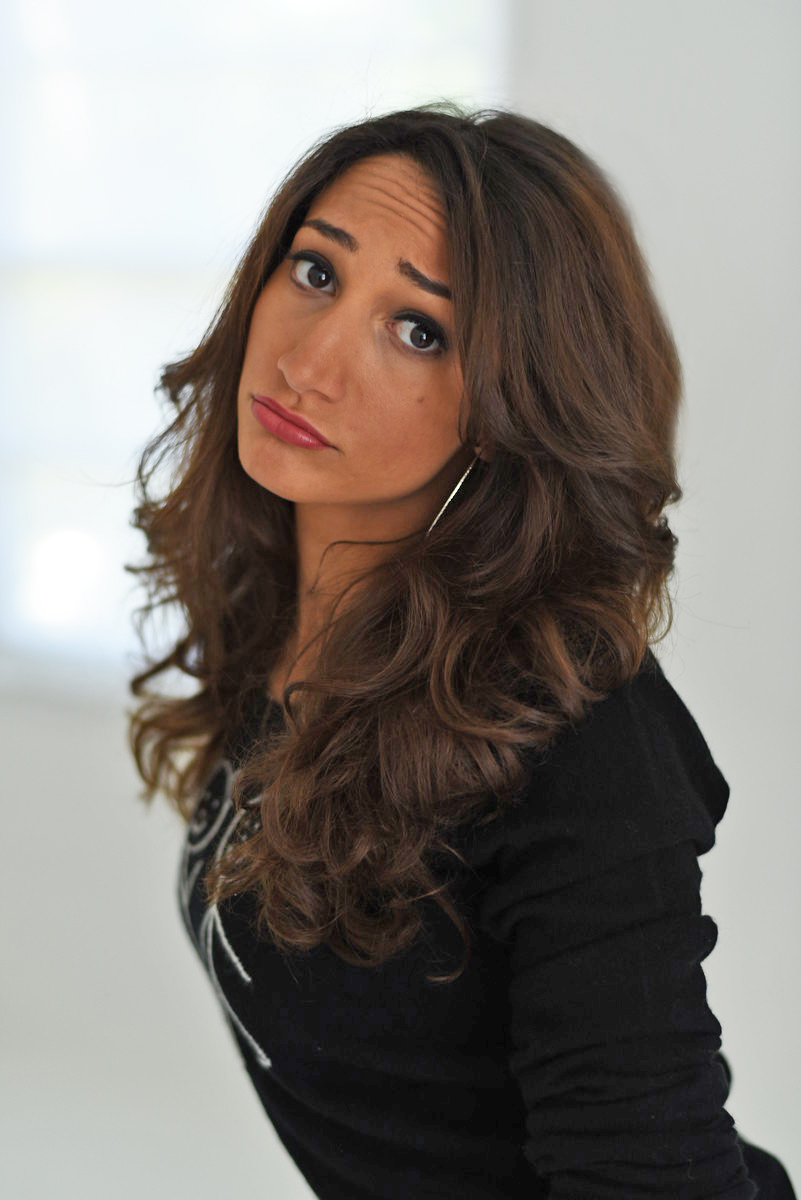 Bill Burr gave you some advice on "Funny Girls." What did you learn from him?
Ester: My biggest take away from our conversation was to eliminate all negative people in your life and to keep crushing on stage.
If you could go back and give the 'Ester just starting out in stand-up' some pointers, would you have any?
Ester: I have made a lot of mistakes but those mistakes made me the person I am today. I would like to go back and say "It's not going to be easy! But it will be worth it."
Your favorite memory from shooting the first season?
Ester: I laughed so hard when Yamaneika did a burlesque dance at 3 of clubs. It was a moment where everyone in the cast was together and rolling on the floor laughing.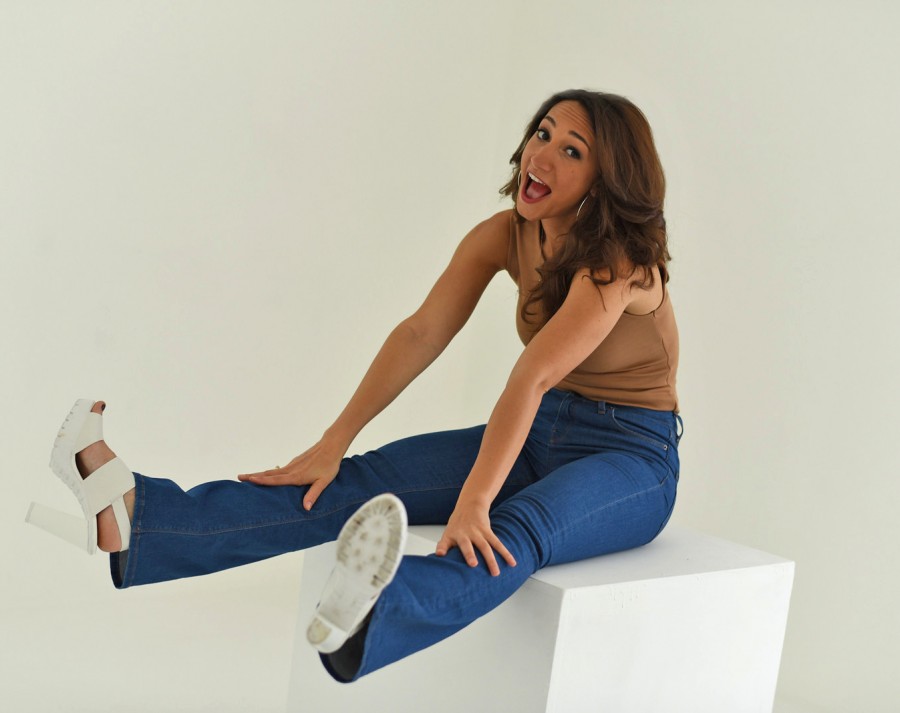 Where would you like to see "Funny Girls" go & grow, as well as your career beyond the show?
Ester: I hope it leads to a really fun tour with the cast. I hope it's something people enjoy because it's a project I'm proud of! I hope it inspires women, not just in comedy but in any male dominated field, to go after their dreams.
Instagram is making Friday 'Ester's hashtag day' from now on. What would you want it to be?
#FunnyQuoteFriday!
By Pamela Price
Follow Ester: @esterkay
http://www.oxygen.com/funny-girls
PHOTO SHOOT CREDITS:
Photos by Michael Bezjian at The Starving Artists Project
Hair by Tina Cassaday using The Cricket Company/Friction Free Flat Iron & Tina Cassaday Banana Conditioner, etc.
Makeup by Bruno G using MAC Cosmetics & NARS Cosmetics
Black Sweater from Hector and Lola