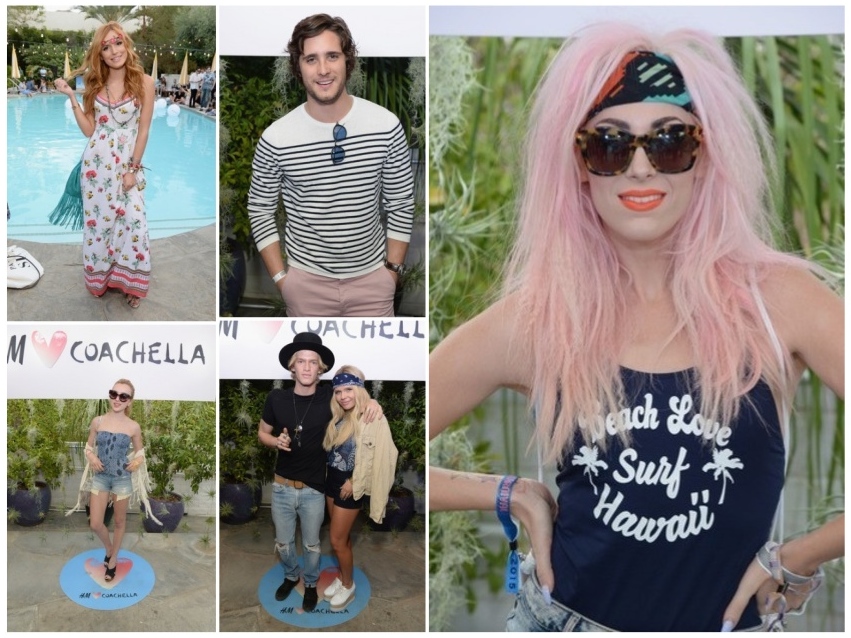 Photos: Michael Kovac
H&M continued on with its exclusive Coachella party streak by hosting a private event this past Friday in celebration of H&M's collaboration with the most fashionable music festivals in the country ­the Coachella Valley Music & Arts Festival.
H&M is proud to be an official sponsor of Coachella for the 6th consecutive year but, this year, H&M took their partnership to unmarked territory by offering the very first officially branded Coachella clothing collection, H&M loves Coachella. The collection was celebrated at an exclusive event alongside the Parker Palm Springs' pool with the likes of Gigi Hadid, Cody Simpson, Patrick Schwarzenegger and Bella Thorne (among others), with a celebrity DJ set by HAIM.
"You always come to Coachella for the music, but half the fun is shopping for the festival. I'm in H&M tonight, and it's one of my go to brands to look cute in without really trying. It's what Coachella style is all about," said Gigi Hadid.
The H&M Coachella collection took exclusivity to the next level by activating the very first "pop­up shop" on festival grounds. The shop offered several select designs only available on­site at the H&M Coachella tent. The full collection launched in nearly 3000 stores worldwide with 350 stores in the North America as well as online.
"Coachella is just as much about fashion as it is about music and we are thrilled to be able to offer our customers access to Coachella wherever they are," said Marybeth Schmitt, H&M spokeswoman.