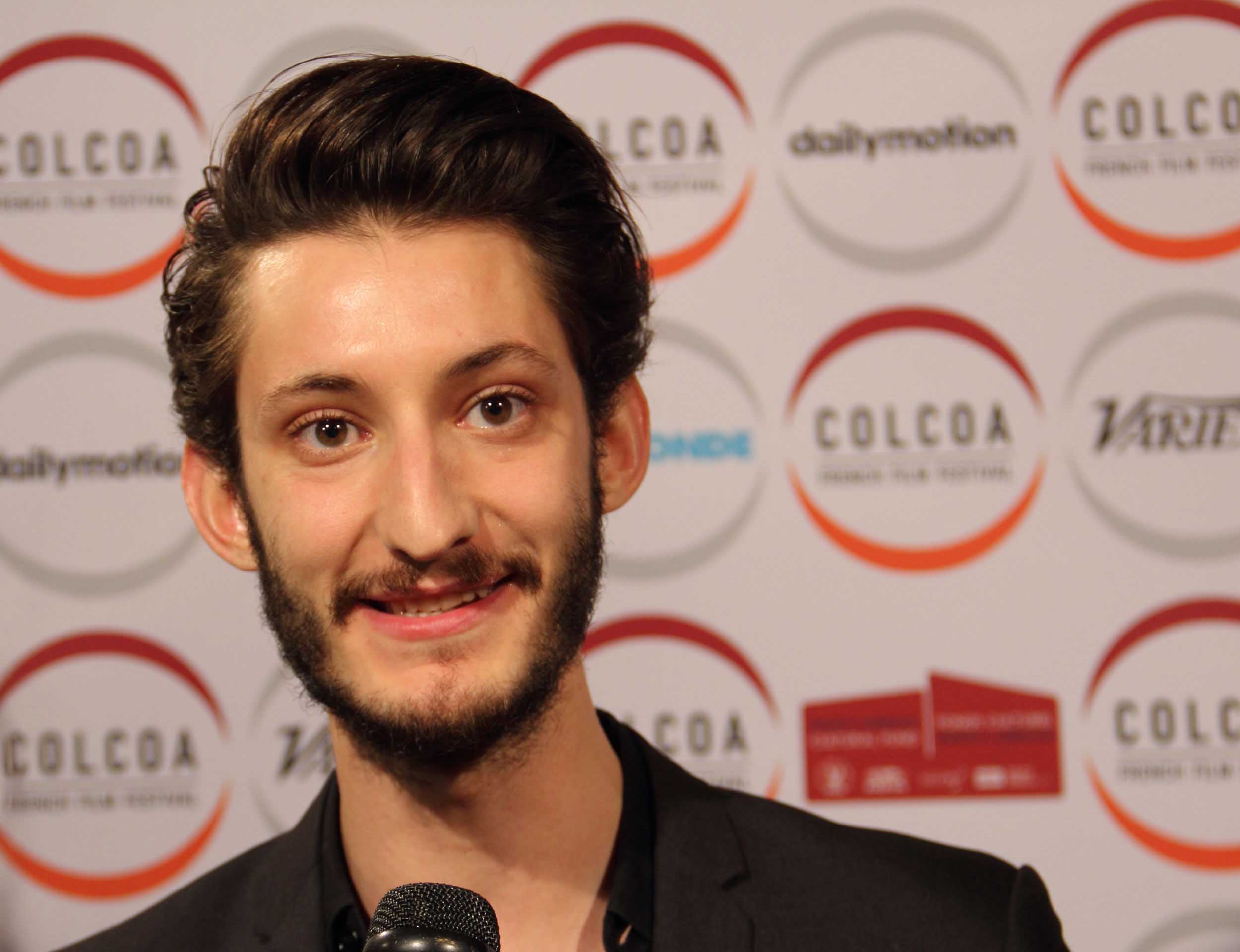 Pierre Niney, star of "A Perfect Man" – Photo by LATFUSA
Celebrating its 19th anniversary, COLCOA French Film Festival opened April 20th, returning to the Directors Guild of America on Sunset Blvd with the premiere of "Un Homme Ideal" (A Perfect Man). Kicking off the festivities with a cocktail reception in the hall of the DGA, the presentation started with a welcoming speech from the festival's executive producer, Francois Truffart, who spoke about the importance of COLCOA, its 9 day program, the screening of 68 films and introduced the newly added section dedicated to TV movies and series. He was followed by the Consul General de France Axel Cruau's remarks, then came film director Taylor Hackford, Howard A. Rotman and Jean-Noel Tronc. After 25 minutes of speeches, which could have been shortened by at least 10 minutes, I was ready for Yann Gozlan's "A Perfect Man" which he directed and co-wrote. 
A year ago, I discovered a young stage actor by the name of Pierre Niney who portrayed "Yves Saint Laurent" in the fashion-world biopic film which launched his career. At the time, few people knew about this rising star whose intensity and charisma mesmerizes audiences. I was blown away by his obvious innate talent that reaches perfection on screen. So when I heard that COLCOA had chosen to open the festival with his film, I could not wait.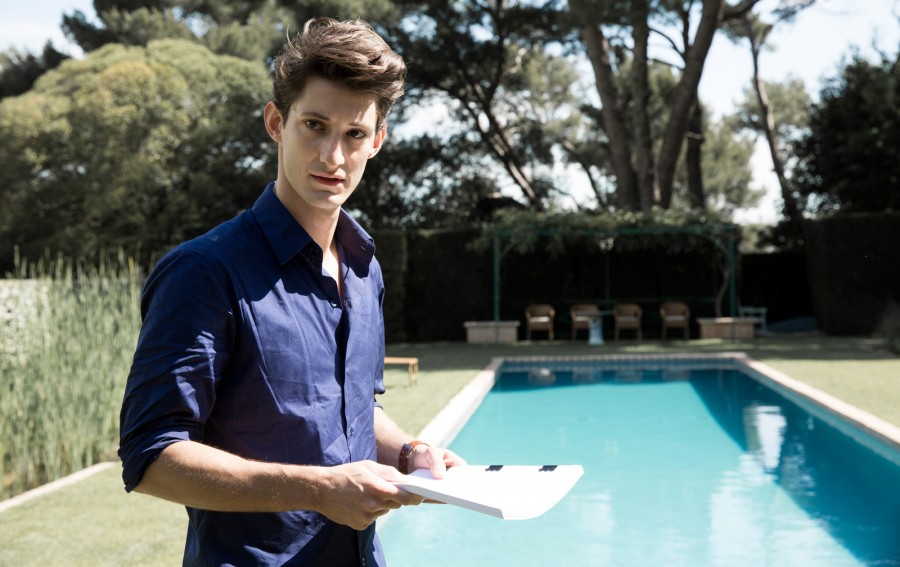 "A Perfect Man" is the story of janitor Mathieu Vasseur, whose only wish is to become a respected author. He writes, but is not a great writer and subsequently his novel is rejected by publishing houses. One day on the job, he eavesdrops on a young woman, Alice (Ana Girardot) while she is lecturing at the University and immediately falls for her, knowing that his chances are slim to none. Mathieu's life as a janitor goes on, until he finds himself emptying the apartment of a deceased old man; a soldier who had fought during the War of Algeria.  He comes across his journal. Fascinated by the old man's story, he decides to attribute it to himself. He copies his words, makes in-depth research and sends "Black Sand" to the same publishers whom had turned him down once before. This time, they publish his borrowed novel which becomes a huge hit. Going forward, Mathieu and Alice meet again and this time they become an item, living the perfect life for the next three years. As the adage goes; stealing from a dead man is a bad omen. Mathieu's money runs out and he is being hunted by creditors. On top of everything, his publishers are demanding his next novel or their advance back. Even more, he is being blackmailed by the son of one of the dead soldier's old comrades. Pressured by everything and everyone, Mathieu begins to lose it. The couple decides to join her parents at their summer residence on the Riviera to relax and help Mathieu's creativity. But matters are made worse when Alice's old flame reappears. Though he tries to write, the pressure is too great and he is incapable of putting two words together. Eventually he finds himself resorting to robbery and murder…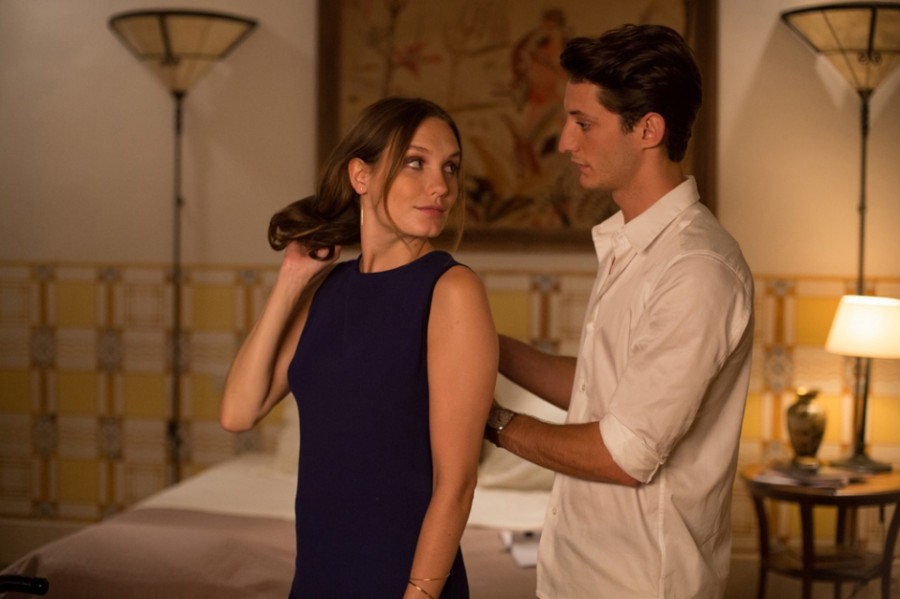 With the film's constant element of surprise, it is reminiscent of Alfred Hitchcock's work. Although the script may lack somevérité at times, it kept me entertained, interested and jumpy. I recommend it to any thriller aficionado. Pierre Niney is incredibly talented and brilliant in this film. I hope his performance is recognized for a possible Golden Globe, or even an Oscar.
The cast consists of Pierre Niney, Ana Girardot, Andre Marcon, Valeria Cavalli, Thibault Vincon, Marc Barbe, Laurent Grevill, Sacha Mijovic.
The film is directed by Yann Gozlan. Screenplay, by Gozlan, Guillaume Lemans and Gregoire Vigneron.
By Michele Elyzabeth