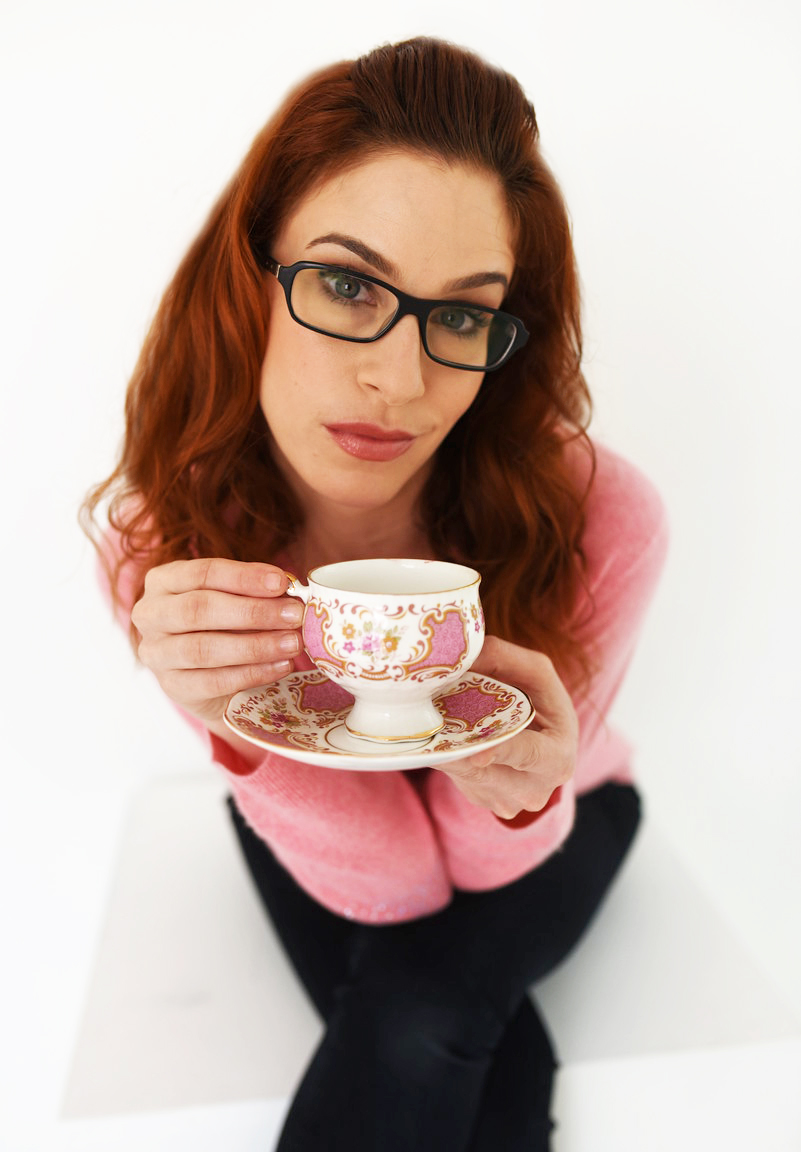 Photos by Michael Bezjian at The Starving Artists Project
In a crowd of strangers, there is always one person who instantly lights up the room the moment they walk in. That one person is Nicole Aimee Schreiber. Vibrant, vivacious… you just want to hug her or, better yet, party with her. Pretty soon Nicole will be bringing her dynamic energy and comedy to the big screen (depending on how big your flat screen TV is), co-starring with five other female comics on Oxygen's reality series, "Funny Girls."
On this #TransformationTuesday, LATF thought it perfect to spotlight Nicole. She made quite the transformation, going from the corporate world of international sales, marketing and advertising, to dropping the "suit & tie" for a single microphone. Now the Detroit native is working the comedy scene, writing and telling jokes about her own life and how she feels about herself and others…
It's #TransformationTuesday! It is certainly a big change to put a portion of your life on camera, did working on "Funny Girls" transform you in any way as a comic?
Nicole: I can definitely say that being on show with five other amazingly talented women really inspired me to write smarter and believe in myself as a comic. Believing in yourself and truly KNOWING that you are funny can make or break you.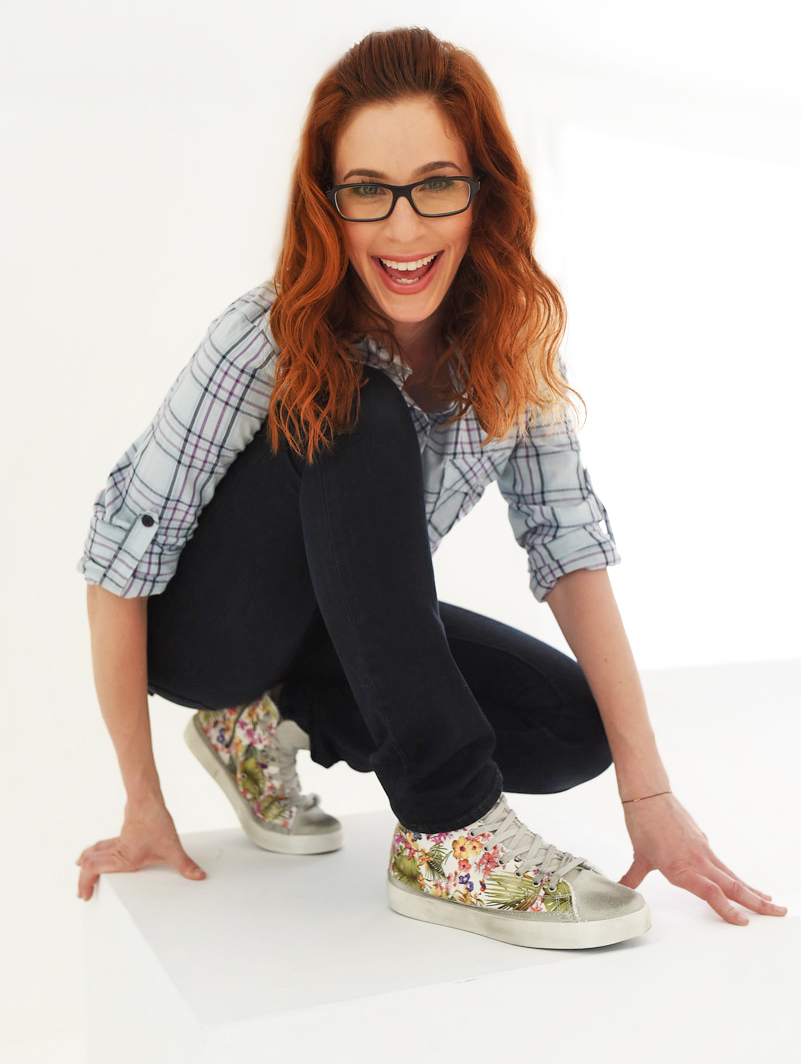 You made quite a change in your life, going from corporate America to comedy. Why and when did you say to yourself, "I'm going to be a comic?"
Nicole: After so many years of being the corporate clown at the water cooler, I thought it was time to find a bigger stage. I had also just had my heart broken and I was grasping for a way to cope. A friend suggested that I do standup and I took his advice. After I realized I could say whatever I wanted on stage and I wouldn't get fired by my boss overhearing from his office, I knew comedy was for me.
Where or who do you draw your material from?
Nicole: Every aspect of my life. My friends, family, jobs, relationships, people in line at Marshalls, and so on. At this point I think everyone in my life realizes that I will, at some point, talk about them on stage.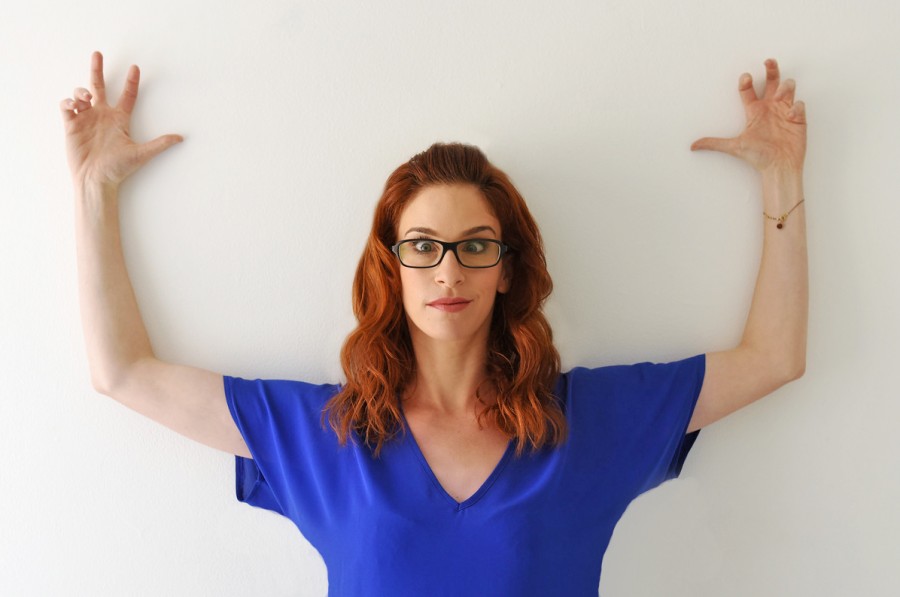 Moving forward, where would you like to see the show go and take you?
Nicole: Season 2 bitches!!! But seriously, I would really like there to be a "Funny Girls" Comedy Tour where all six of us tour around the US doing shows. Season 1 was a nice meet and greet, but now I want the world to see us really do our thing on the road. Maybe we could all live in a Winnebago a la "Road Rules."
Who was your "Funny Girls" mentor? Did you feel as if you learned something from your meeting with them?
Nicole: Loni Love was my mentor and she taught me the importance of doing clean comedy or at the very least cleaning up my comedy somewhat. I'm still a VERY young comic and I don't want to lose myself in all of the advice that comes my way, but I really think Loni understands what it takes to really make it in this business, so I will definitely keep her advice in mind when writing jokes.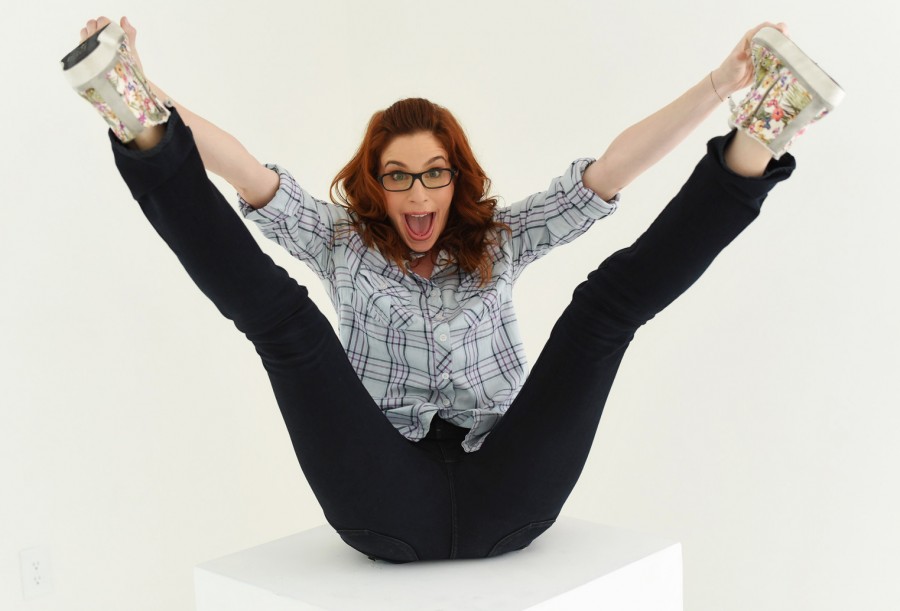 Instagram comes to you and says, "Nicole, create your own Tuesday hashtag for the world!" What would it be?
Nicole: #TaterTotTuesday not only are these little fried/baked potato clusters delicious, but they are very easy on the eyes!
There you have it… Straight from Schreiber: #TaterTotTuesday. "Funny Girls" premieres Tuesday, April 7 at 9 PM ET/PT.
By Pamela Price
Follow Nicole: @nicoleaimee
http://www.oxygen.com/funny-girls
PHOTO SHOOT CREDITS:
Photos by Michael Bezjian at The Starving Artists Project
Hair by Diana Lucia for Exclusive Artists Mgmt using Leonor Greyl
Makeup by Anton Khachaturian Exclusive Artists Mgmt using MAC Cosmetics
Pink Cashmere Sweater from Hector and Lola
Shoes from Chiara Ferragni collection