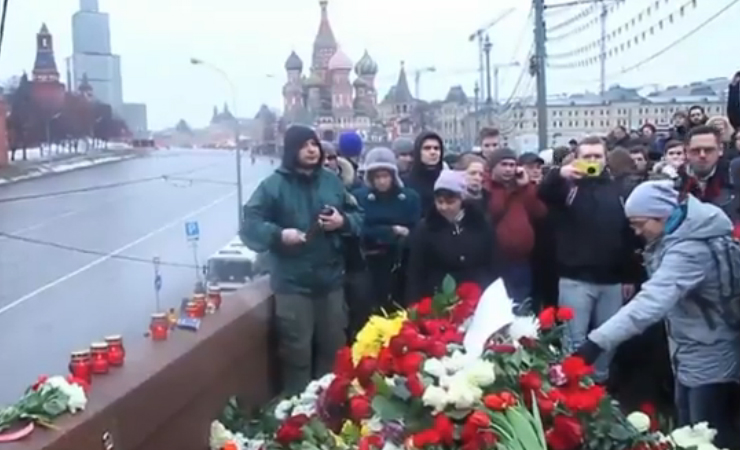 Photo: Nemtsov supporters gather at the site of his murder. USA Today film still
Two days after Russian opposition leader and former Deputy Prime Minister, Boris Nemtsov was shot and killed in the streets of Moscow, thousands of people marched at the site of his murder. They shouted in the streets "Russia without Putin," while waving banners which said, "I am not afraid." In Moscow, police reported up to 16,000 people. Thousands will also march in Saint Petersburg.
Known as an outspoken politician against President Vladimir Putin's views, Nemtsov was meant to speak at an anti-government rally on Sunday.
The Guardian reported that organizer Leonid Volkov said, "The march in the Marino district which we had planned — a positive march with flags and balloons — does not fit this tragic moment and the magnitude of Nemtsov's persona, as well as the magnitude of the red line we have now crossed and which we have not yet recognized."
According to Putin's spokesman, Dmitry Peskov, the Russian President has condemned the killing and took personal control of the investigation.