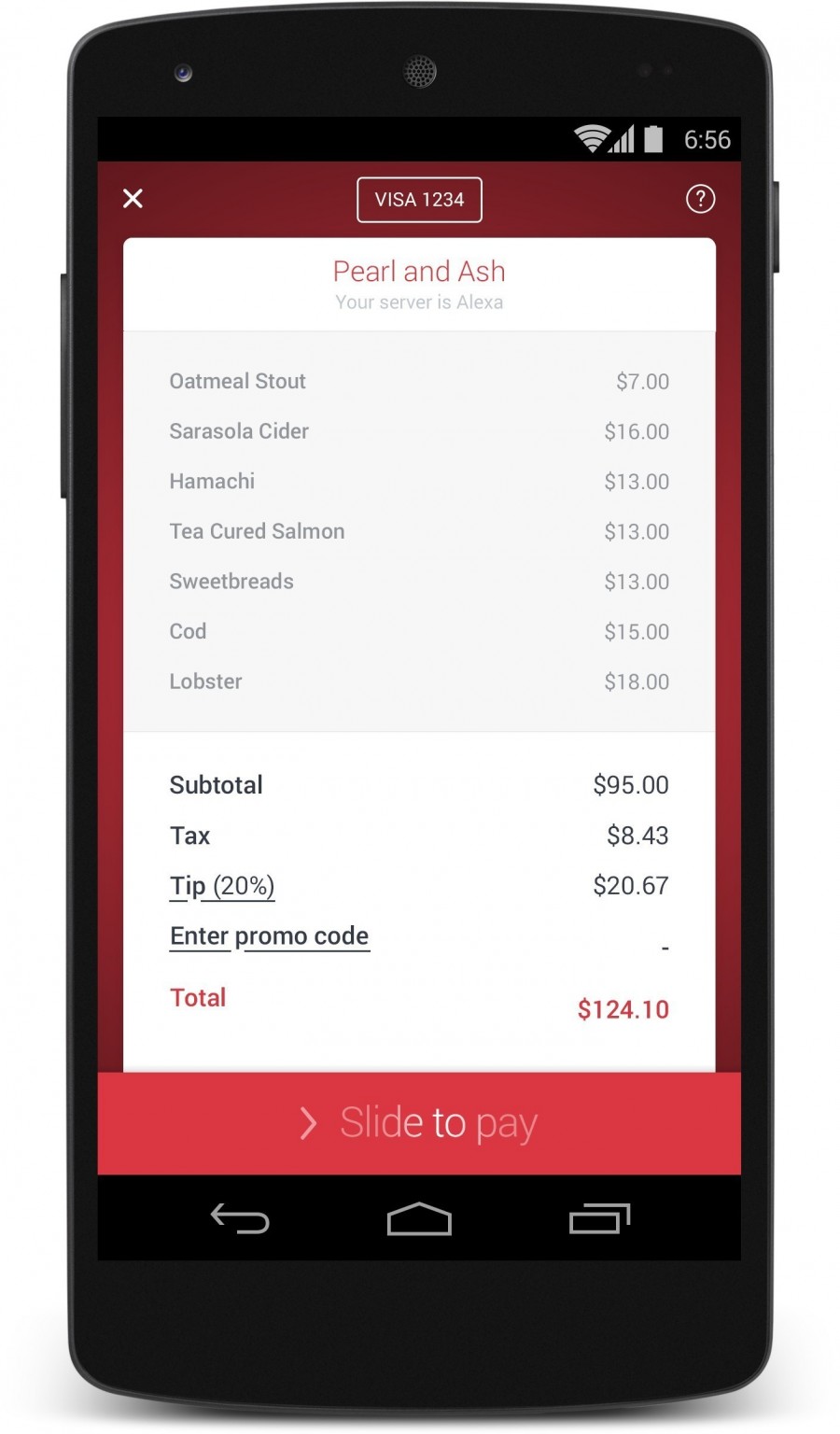 OpenTable announced that its Pay with OpenTable mobile payments feature is now available for Android.
To pay with OpenTable, diners who book at participating restaurants simply add a credit card in the OpenTable Android app before they dine and can then view and pay their check with a few taps.  There's no separate app to download; no codes to enter; and no scanning or barcodes involved. 
Diners who pay with OpenTable simply get up and go whenever they're ready.
Pay with OpenTable is currently available in select cities and restaurants across the U.S.  
To learn more about OpenTable mobile payments, watch "Life's too short to wait for the check" and visit http://pay.opentable.com/ to view the current list of participating restaurants. 
Restaurants who are interested in providing their guests with the experience of paying with OpenTable can learn more at http://pay.opentable.com/restaurants.