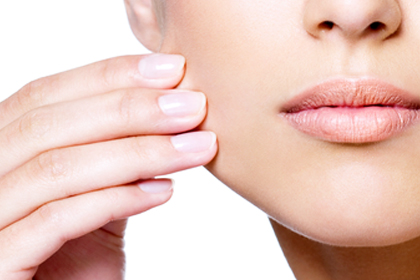 MyChelle Dermaceuticals is expanding its skin care line with the availability of Remarkable Retinal Eye Cream and Refining Sugar Cleanser. Clean and ethically sourced, the new products feature vitamin rich ingredients and bioactive plant extracts in response to the rising consumer demand for effective, natural skin care solutions that benefit all skin types.

The skin around the eyes is extremely thin, sensitive and one of the first areas to show signs of premature aging. The Remarkable Retinal Eye Cream (MSRP $35.50/.5 oz.) uses Retinaldehyde, a proven anti-aging ingredient 500 times more effective than cosmeceutical-strength Vitamin A. Crocus Chrysanthus Bulb Extract stimulates natural collagen production and Citrustem® Orange Plant Stem Cells can increase cellular activity to strengthen elasticity.
"Retinal is an essential anti-aging ingredient clinically proven to correct skin damage created by environmental aggressors including the sun and air pollution," says Sarah Eggenberger, VP, MyChelle Product Development. "This eye cream doesn't require a prescription, but uses a potent level of retinal that works best overnight to stimulate healthy cell production, smooth lines and rehydrate the skin."
The Refining Sugar Cleanser (MSRP $25/3.5 oz.) cleans, polishes and hydrates using pure sugar – a natural exfoliator – to gently remove dirt, oil and make-up without irritating even the most sensitive skin. A natural source of Alpha Hydroxy Acid (AHA), the sugar accelerates removal of dead skin cells and promotes cellular turnover resulting in a smoother, refined appearance.
The cleanser contains Palmitoyl Tripeptide-38 and Crocus Chrysanthus Bulb Extract to diminish wrinkles and creases by increasing collagen and elastin production.
"The Refining Sugar Cleanser is a multitasking skin care solution that uses nature's sugar to exfoliate and cleanse in one step, leaving extra time to layer a protective serum and sunscreen," says Eggenberger.
#BK3
Proactive skin care is the best way to protect skin from environmental damage and correct the early signs of aging. MyChelle recommends using the Remarkable Eye Cream and Refining Sugar Cleanser in conjunction with its Beauty Key 3 products.
MyChelle products are available at www.mychelle.com