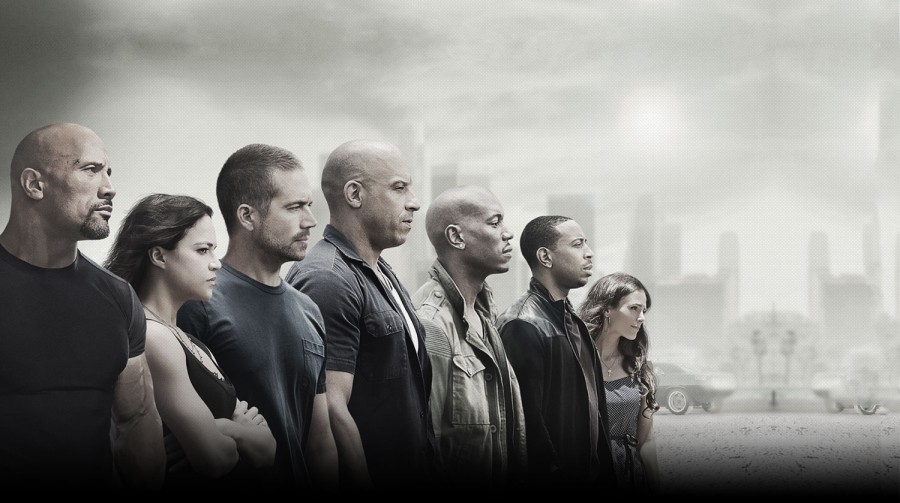 Photos: Universal Pictures
After six films over 15 years, and $2.4 billion in box office grosses, the final ride is here and it's everything "Fast and Furious" adrenaline junkies could hope for. Airborne cars, super-charged cliff-jumping, flying grenades and a fight cameo with UFC Champion, Ronda Rousey. That's just a taste of what this turbo trek delivers. But as high-octane as the stunts and explosives are, the heart of this grand "Furious 7" finale is about how the family of characters we've come to know over the years; Vin Diesel, Dwayne Johnson, Michelle Rodriguez, Tyrese Gibson, Chris "Ludacris" Bridges, Jordana Brewster and the late, great, kind-hearted daredevil, Paul Walker, bid a heartfelt adieu to a mega-franchise.
They started out as just a team of street racers from East L.A. Over the years, these thrill-seekers from opposite sides of the tracks turned into a small army of 'good-guys.' Ex-convict, Dom (Vin Diesel) and ex-cop Brian (Paul Walker) have had their share of crimes committed and an equal amount of battles with crime lords. Their last mission working for the Diplomatic Security Service, earned them a pardon on all past felonies. Picking up more than a year after Dom's and Brian's crew returned to the States with their absolution, things have certainly changed. Brian is struggling to settle into fatherhood and Dom tries desperately to reconnect with the love of his life, Letty (Michelle Rodriguez).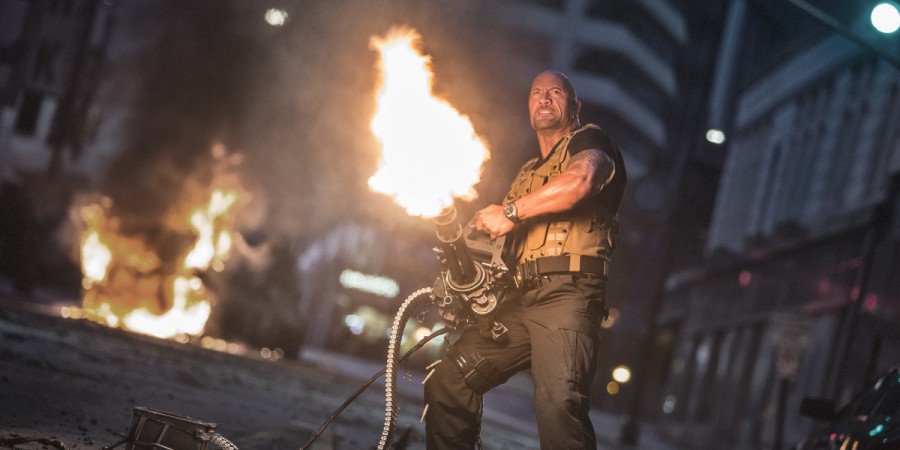 But "Furious 7" wastes no time getting right into the action. Deckard Shaw (Jason Statham), the brother of Dom's last victim, is on the revenge trail to hunt down each and every one of his friends. After brutally murdering Han (Sung Kang), one of their crew members and attempting to assassinate Hobbs (Dwayne Johnson), the death chase between the "Furious" pack and Shaw begins. But their final mission quickly turns into a government operation when U.S. government official "Mr. Nobody" (Kurt Russell) steps in. In exchange for Dom tracking down an unknown hacker's (Nathalie Emmanuel) revolutionary human tracking system known as "God's Eye," he will allow Dom to use the program himself in order to easily track Shaw's location.
What's so great about the "Fast and Furious" films is that they don't pretend to be anything other than what they are. It's about hot girls, impressive amounts of ammunition, ninja-like fighting and lots and lots of beautiful fast, shiny sports and muscle cars. That's what the doctor ordered, and that's what the doctor delivered. In this case, the doctor is director James Wan, better known for his horror eye with films such as "The Conjuring" and "Insidious." Wan keeps the action rolling with fast, flowing, ever-moving shots. On the stunt end, second unit director/stunt coordinator Spiro Razatos and second unit cinematographer Igor Meglic (Fast Five, Fast & Furious 6), along with stunt coordinators (and brothers) Andy Gill (Fast & Furious 6) and Jack Gill (Fast Five) have perfected the formula of filming and choreographing inventive, flawlessly executed action sequences and one-upped themselves for the final chapter. You are there, right in the thick of it all: ducking with each punch and holding onto your seat during every street race.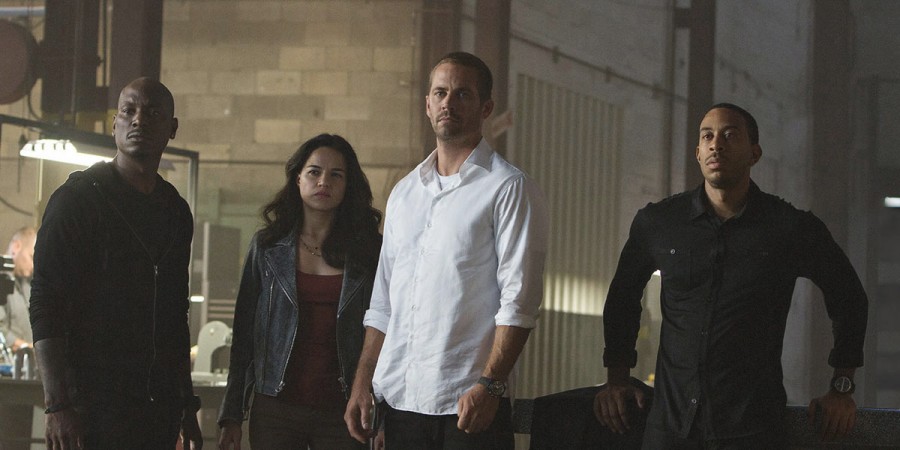 Like every action movie, there's always a handful of cheesy lines and "Furious 7" writers Chris Morgan and Gary Scott Thompson (character writer) had their share of them, especially for Vin Diesel. Throughout the entire film, Tyrese has some laugh-out-loud moments that really show off his comedic ability. But together as a cast, this is one of the best ensembles in action history. After the unexpected and tragic passing of co-star Paul Walker, we all learned how close the main cast grew over 13 years of shooting this franchise. Their bond towards one another is very powerful on the big screen. The chemistry is that of a family.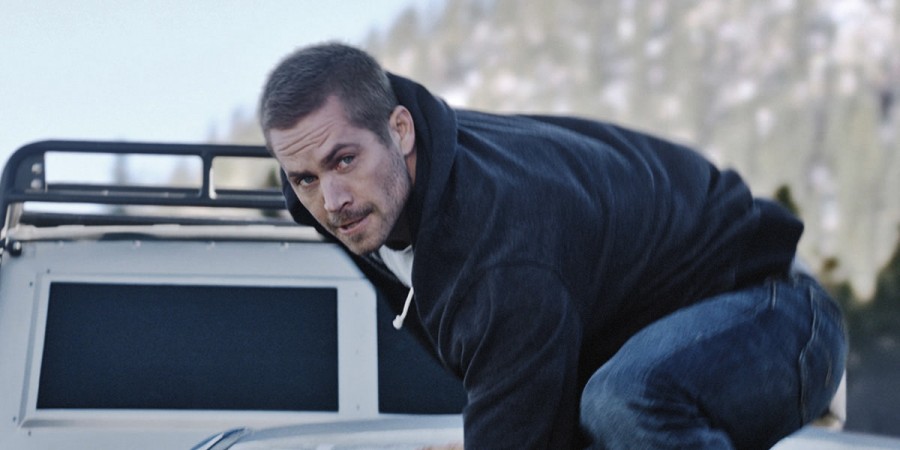 Although most of Walker's shots had been filmed before his untimely death, the gracious assistance of Walker's brothers, Caleb and Cody as stand-ins, made it possible to shoot the final appearance of his character. It is impossible not to be moved by the last scene, which serves as a sincere salute to the beloved actor and the character he played for so long.
The "Furious 7" team deserves a round of applause for delivering a tasteful ending to one of the most electrifying action franchises of all time.
For the ride of your life, this is the movie to see.
By Pamela Price
Running Time: 140 minutes
Rated PG-13 for prolonged frenetic sequences of violence, action and mayhem, suggestive content and brief strong language