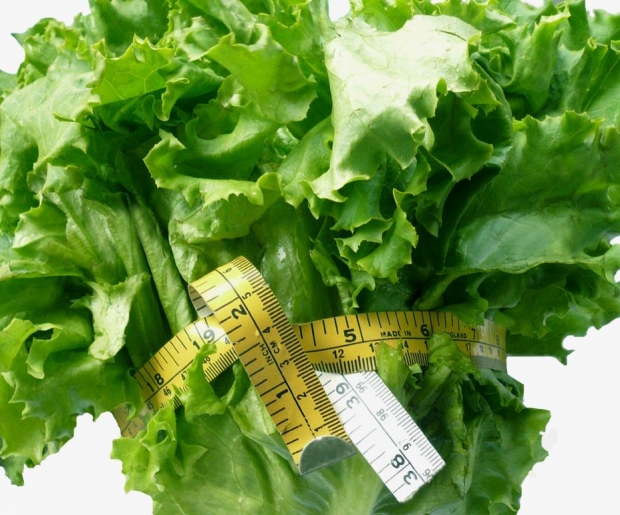 March is National Nutrition Month — a great time to commit to a healthy eating plan by making informed food choices and consuming fewer calories, especially when eating out.  Adopting these strategies are particularly important because in today's busy world, Americans are eating and drinking about one-thirdof their calories away from home.  
To help consumers know the calories in foods when eating out, the U.S. Food and Drug Administration (FDA) has issued new regulations requiring that calorie information be provided on restaurant menus, menu boards, and vending machines. The deadline is not yet here, but calorie labeling has already begun to appear.  So, start using this "new tool" to make your diet a healthy one!
Why Calories Matter
Consuming too many calories can contribute to a variety of health issues, such as obesity, cardiovascular disease, and type 2 diabetes. To manage your weight, it's important to balance the number of calories you consume with the number of calories your body uses ("burns").  With calorie information becoming available at restaurants and on vending machines, you'll now be able to compare these foods and beverages and choose healthier options.
Calories "In Context"
To help put calorie listings in the context of a total daily diet, restaurants will also include this statement on menus and menu boards: "2,000 calories a day is used for general nutrition advice, but calorie needs vary."  Your calorie needs may be higher or lower and will depend on your age, gender, and physical activity level. Determine your calorie needs at www.choosemyplate.gov.
In addition, when you're comparing and choosing individual menu and vending machine items, follow this simple tip:
100 calories per serving is MODERATE
400 calories per serving is HIGH
Where You'll See It
Look for calorie information on:
Meals or snacks from sit-down and fast-food restaurants, bakeries, coffee shops, ice cream stores, drive-through windows, movie theatres, amusement parks, and take-out/delivery foods
Foods, such as sandwiches, ordered from a menu or menu board at a grocery/convenience store or delicatessen
"Self-serve" foods from a salad or hot-food bar at a restaurant or grocery store
Alcoholic drinks/cocktails when they are listed on menus
Foods sold in vending machines
Restaurants are also required to provide written nutrition information on menu items, including total fat, calories from fat, saturated fat, trans fat, cholesterol, sodium, total carbohydrates, dietary fiber, sugars, and protein. So, when eating out, don't hesitate to ask for more nutrition information!
Timing of the New Calorie Regulations

The regulation requiring calorie information on menus and menu boards in chain restaurants (and other places selling restaurant-type food) and on certain vending machines was issued on December 1, 2014. Restaurants will have one year and vending machine operators have two years from that date to comply.