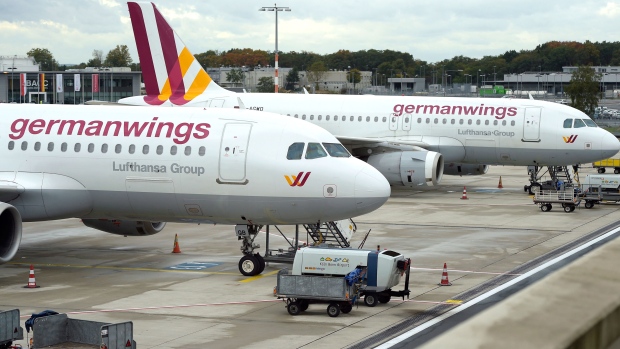 Photo: http://www.wilx.com
UPDATE: Co-pilot destroyed Doctor's note which deemed him "unfit to work."
The most recent discovery in the investigation of the Germanwings Flight 9525 tragedy raises many questions. According to reports, the co-pilot of the flight, which crashed in the French Alps killing 150 people on board, intended on flying the plane into a deadly impact.
A French prosecutor, Brice Robin said at a news conference, "This was voluntary, this was deliberate." He added, "He refused to open the cabin door in order to let the pilot back in. I repeat. He refused to let the pilot back in. He is the one who pressed the button that allowed the plane to begin descending and lose altitude."
After the black box was found, the information was discovered from the cockput voice recorder. 
Lufthansa tweeted in response to the news: "We are shaken by the upsetting statements of the French authorities. Our thoughts and prayers continue to be with the families and friends of the victims."
The co-pilot has been identified as Andreas Lubitz, 28 years-old, from Germany. Lufthansa has said Lubitz joined Germanwings in September 2013, directly after training, and had flown 630 hours.