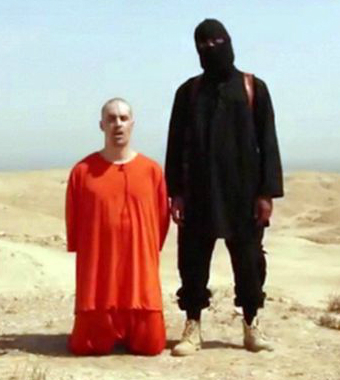 James Foley, Steven Sotloff, David Haines… all of these men victims of the brutal ISIS killings. In the last final moments of the victims' lives, a man dressed in black is seen standing next to the kneeling hostage in released video footage. He has become the face of ISIS.
That man has no been identified as Mohammed Emwazi, a.k.a. "Jihadi John." Born in Kuwait, Emwazi was raised in West London and attended the University of Westminster, according to reports.
It is suggested that Emwazi was recruited by the terrorist group while traveling with friends.
As reported by The Washington Post, he is believed to have traveled to Syria around 2012 and to have later joined the Islamic State.