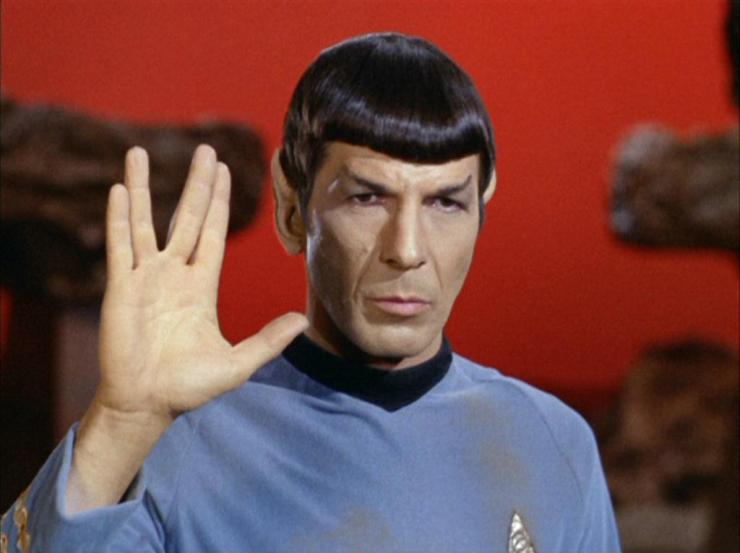 You know him best as Mr. Spock from the original "Star Trek" and in multiple film, television, and video game sequels. Actor, Leonard Nimoy has passed away at the age of 83 according to his wife, Susan Bay Nimoy. Nimoy had been suffering from chronic obstructive pulmonary disease.
Nimoy penned two autobiographies, I Am Not Spock and I Am Spock, which were written from the viewpoint of sharing his existence with the character.
He went on to earn three Emmy Award nominations for his work portraying Mr. Spock, the half-Vucan, half-human. 
Nimoy appeared in numerous projects: Bonanza (1960), The Rebel (1960), Two Faces West (1961), Rawhide (1961), The Untouchables (1962), The Eleventh Hour (1962), Perry Mason (1963; playing murderer Pete Chennery in "The Case of the Shoplifter's Shoe", episode 13 of season 6), Combat! (1963, 1965), Daniel Boone, The Outer Limits (1964), The Virginian (1963–1965; first working with Star Trek co-star DeForest Kelley in "Man of Violence", episode 14 of season 2, in 1963), Get Smart (1966) and Mission: Impossible (1969–1971). He appeared again in the 1995 Outer Limits series. He appeared in Gunsmoke in 1962 as Arnie and in 1966 as John Walking Fox.
Beyond acting, Nimoy had numerous interests from photography to directing, and especially poetry. He published 7 books of poetry throughout his career.