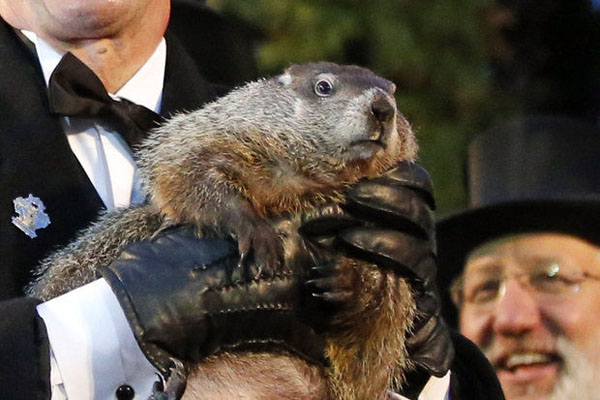 Pennsylvania's world-famous groundhog, Punxsutawney Phil, predicted six more weeks of winter after seeing his shadow this morning in the Pennsylvania Wilds.
Thousands of fans watched as Phil made his highly anticipated weather prognostication, commemorating 129 years of Pennsylvania's unique Groundhog Day tradition.
According to holiday folklore, if the groundhog emerges in the early morning on Feb. 2 and does not see his shadow, there will be an early spring. If he sees his shadow, six more weeks of wintry weather are expected. The annual event that started with a small group of men known as the Inner Circle now attracts up to 30,000 visitors to Punxsutawney, Jefferson County, located about 80 miles northeast of Pittsburgh.
Punxsutawney Phil's prediction of six more weeks of winter means there's still time to hit the slopes or enjoy a winter festival.