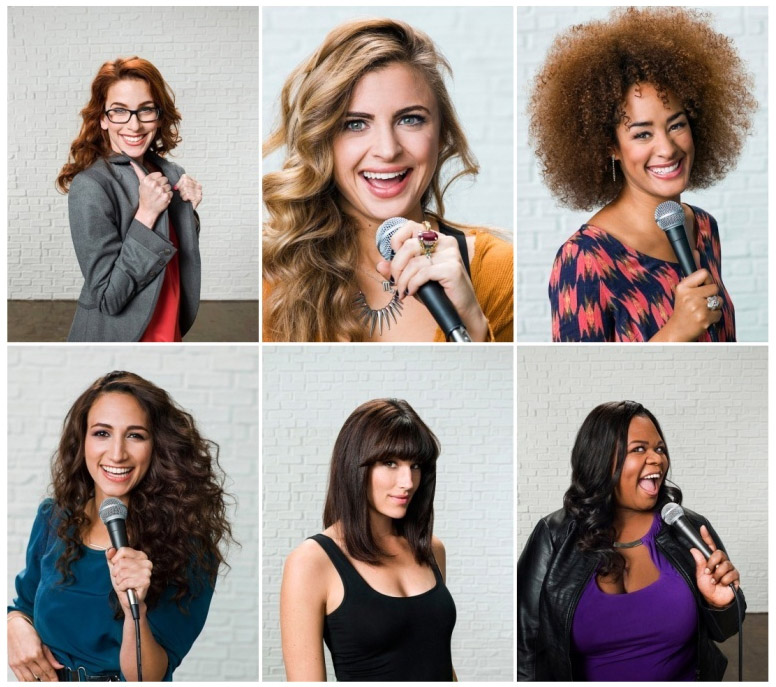 Photos: Jeffrey Thurnher/Oxygen
Oxygen
is bringing the laughs with its new irreverent docu-series, "
Funny Girls" on April 7th, (9-10 p.m. ET).
The series follows the professional and personal lives of six female comics in Los Angeles who are climbing their way to the top of the stand-up ladder. Meet the next reality stars:
LATF's feature comic
Stephanie Simbari, Nicole Aimee Schreiber, Yamaneika Saunders, Calise Hawkins, Scout Durwood, and Ester Steinberg
. 
While the comediennes differ in their levels of experience, styles of comedy and ultimate career goals, they share the ambition – and the passion – needed to make it in the City of Dreams. From working multiple jobs, to clashing with parents' expectations, to yet another bad date, the comics provide a fresh, witty perspective on experiences to which young millennial women can relate. 
"Funny Girls" goes backstage at some of LA's underground comedy clubs to show what goes into creating a standup performance. The women work day jobs to pay the bills while they hustle to get on an open mic at night, honing their sets and learning from comedy greats. The cast will be mentored by well-respected comedians including Margaret Cho, Bill Burr, Loni Love, Janeane Garofalo and Horatio Sanz who appear as guest stars.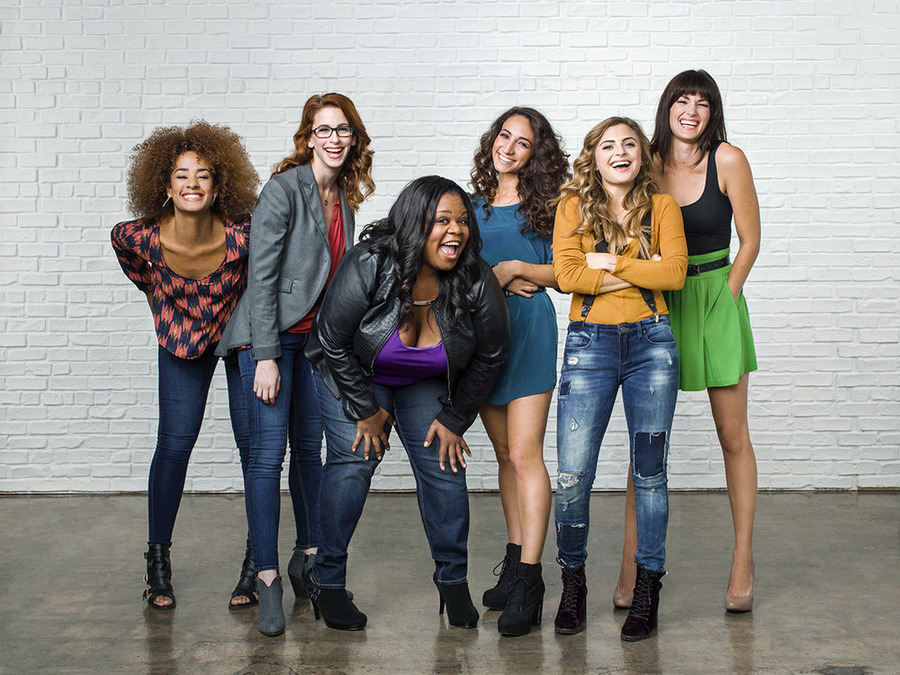 "Funny Girls" is produced by Brownstone Entertainment with Jason Sands, Bob Gillan and Drew Brown serving as executive producers.