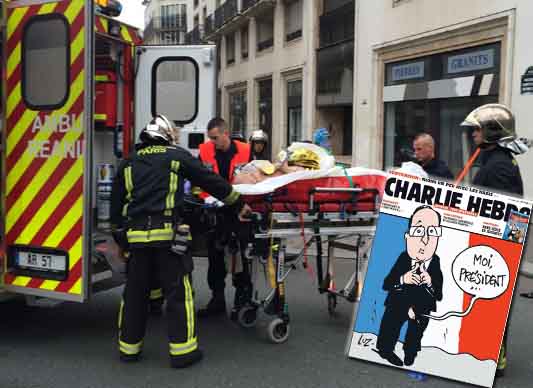 According to reports, at least 12 people were killed in Paris when three masked gunmen stormed through the offices of the French satirical newspaper Charlie Hebdo on Wednesday.
Among the victims: the editorial director and four cartoonists. Reports say that the gunmen targeted the satirical publication for their controversial drawings of the prophet Mohammed.
Now the search begins for the gunmen who fled the scene in a stolen car.
President François Hollande said that this was a "terrorist operation" in which journalists were "cowardly assassinated."