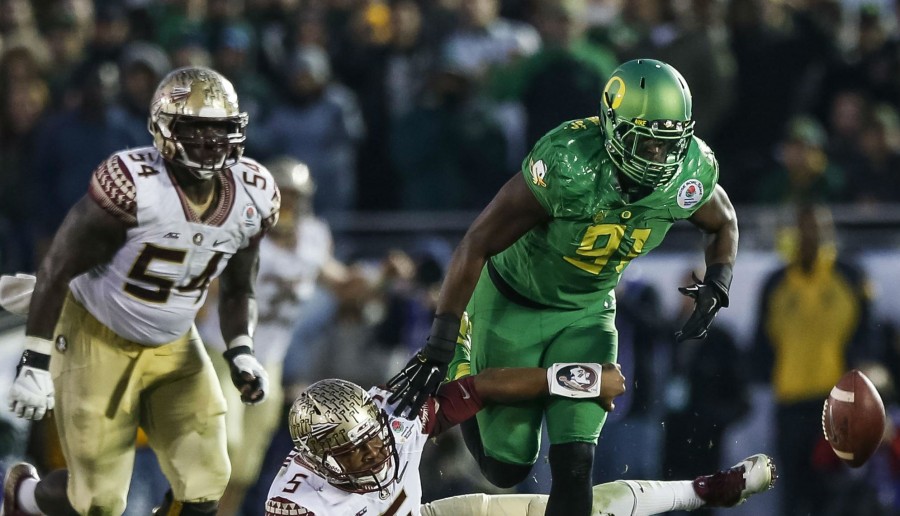 Photo: http://www.goducks.com
In the 2015 Rose Bowl Tournament CFP Semifinals, the Oregon Ducks took the win over the defending national champion and third-ranked Florida State, 59-20, to advance to the College Football Playoff championship game.
The game started in favor of Oregon when Royce Freeman scored a touchdown and a field goal from Aidan Schneider. Heisman Trophy winner, Marcus Mariota scored a 23-yard touchdown run that put Oregon in front 52-20 later in the game. The winning move was Thomas Tyner's second touchdown.
The Allstate Sugar Bowl, is Thursday at 8:30 p.m. ET, featuring the No. 1 Alabama Crimson Tide vs. the No. 4 Ohio State Buckeyes.