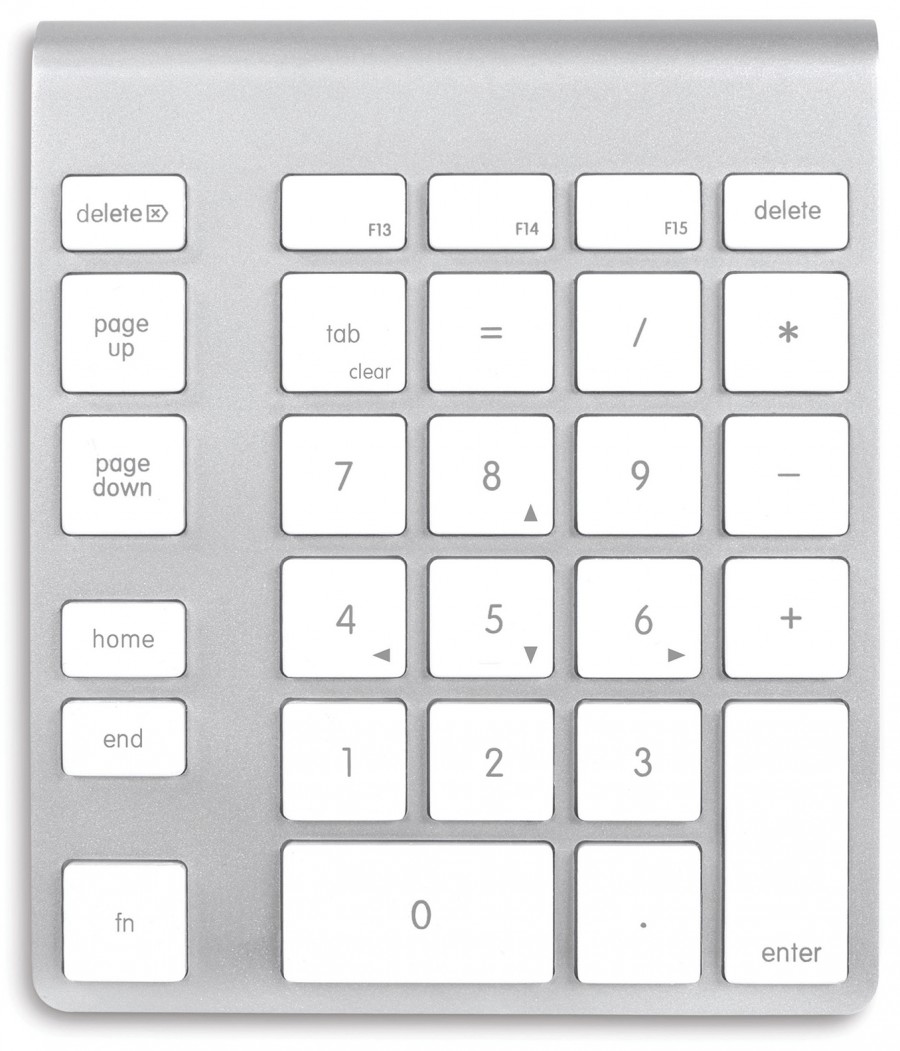 There is nothing more frustrating than working on a brand new Apple desktop and reaching over to type a number sequence, only to find that the Apple keyboard has no number pad on the side!
The NewerTech Wireless Aluminum Keypad solves this problem. It's a must for all Apple desktop users.
Designed to complement the look and feel of Apple keyboards, the keypad features precision machined aluminum housing, white keys, and a bracket that attaches to the Apple keyboard – no tools needed.  It was built to rigorous standards with input from accountants for maximum number crunching workflow excellence.
Pricing: $54.95
For more info and to purchase, visit: http://www.newertech.com/keypad/