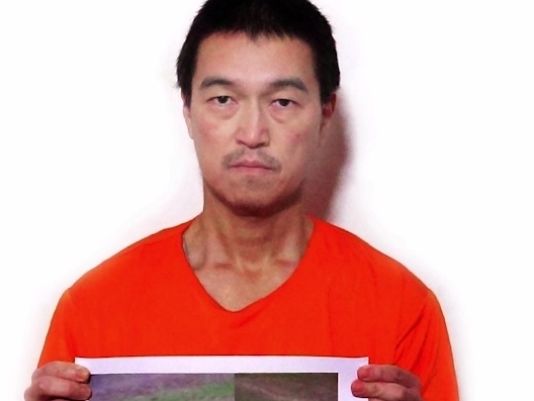 Photo: SITE Intelligence Group
Tension between the Islamic State and Japan continues as ISIS released an online message warning and threatening the Japanese hostage in exchange for one of their own.
According to the threat, the remaining hostage has "24 hours left to live." 
One week ago, the Islamic State demanded a $200 million ransom for the release of journalist Kenji Goto and Haruna Yukawa.
On Sunday, ISIS claimed that they had murdered security contractor Yukawa.
In the latest video, Goto delivers ISIS' message, asking Japan to pressure the country of Jordan into releasing Sajida al-Rishawi, a female attempted suicide bomber who confessed to her role in a deadly string of al Qaeda bombings in Jordan in 2005.