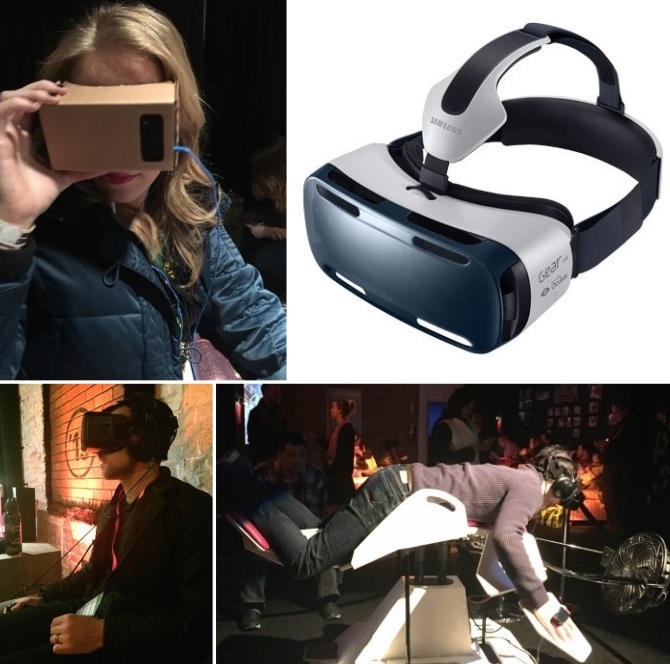 LATF's Sundance correspondents, Jesse and Stephanie didn't just check out the films and suites… they stopped by New Horizon for the 411 on the future in terms of transport gadgets and technology.
What's that cardboard contraption? It's Google Cardboard. Google Cardboard is an inexpensive or DIY virtual reality set, built on the android platform.
Next was the Samsung Gear VR. With this, you can be transported to amazing new worlds, in games, video and images. Jesse and Steph checked out the "Wild" movie experience. They started sitting on a trunk, then, in full 360 degree video/audio, Reese Witherspoon's character from the movie comes up next to you and has a conversation with Laura Dern's character. It's breathtaking how real it feels!
The black eye contraption is the 'oh so famous' Oculus Rift. With Oculus, they were given a Wii controller and able to control their character through an immersive gaming experience.
Finally there was the flying simulation. This was UNBELIEVABLE, according to Jesse and Steph. Probably the coolest part of the entire festival this year. When you were younger, did you ever dream of flying? This felt like that. Jesse tricked himself into believing that he was a bird. Looking right and left, he could see the feathers of his wings.
Special thanks to Jesse Einstein & Stephanie Tucker