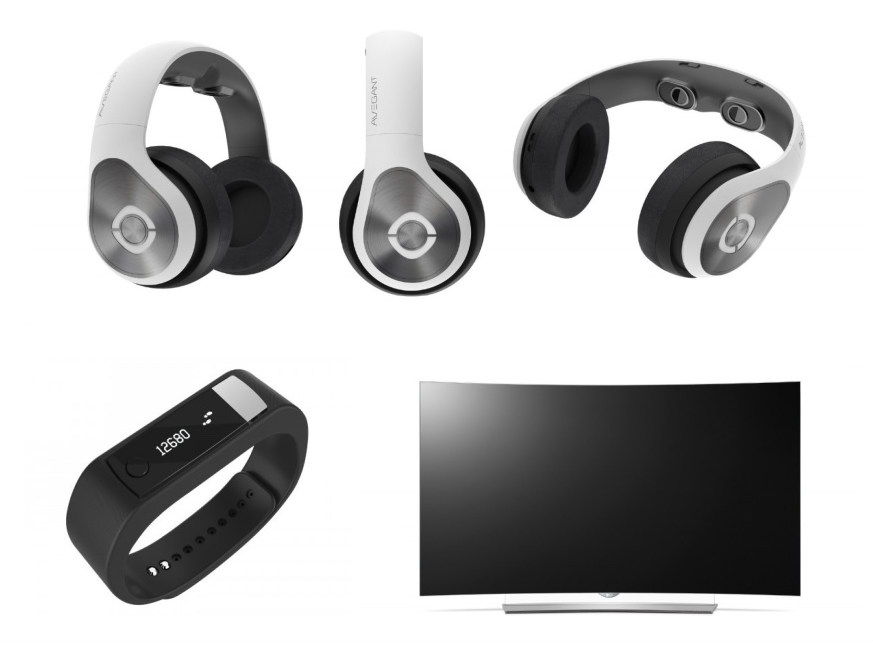 CES 2015 has begun in Las Vegas, Nevada! It's that time of year when all top tech companies unveil their newest gadgets. LATF will highlight stand-out products throughout CES time…
E FUN is launching the first product in its new NextOne line of fitness devices at CES 2015. The new NextOne wristband pedometer tracks steps, distance, calories burned, sleep quality and heart rate so you can track your daily activities, set goals and share accomplishments with friends. It will be on display at the International CES in South Hall meeting room MP25477.
Following the debut of the world's first 4K OLED TVs in 2014, LG Electronics (LG) is unveiling its expanded OLED TV lineup at the 2015 International CES®, which starts here tomorrow. With seven different new 4K OLED TVs — flexible, curved and flat models spanning 55 (54.6 inches diagonally), 65 (64.5 inches diagonally) and 77 (76.7 inches diagonally) inches in display size — LG OLED TVs continue to be in a class of their own, offering consumers a whole new viewing experience inspired by picture quality with perfect blacks and colors.
All of LG's 2015 4K OLED TVs utilize the company's proprietary WRGB technology. This pixel structure adds a white sub pixel, which allows for expanded, life-like colors.
Avegant today released the final deliverable design of their mediawear device code named the Glyph at the Consumer Electronics Show in Las Vegas, Nevada. The device is designed as a mobile multimedia headset that seamlessly transitions between audio and video modes. Key to the utility of the Glyph is Avegant's patented display technology that uses a micromirror array to deliver an ultra-high quality image. That package is enclosed entirely within the headband of the device.
Avegant will be sharing the design prototype at CES in booth 70048 at the Sands Convention Center. Through January 15th, 2015 the Glyph will be available for preorder for the special price of $499. Following that, preorders will be available for $599.