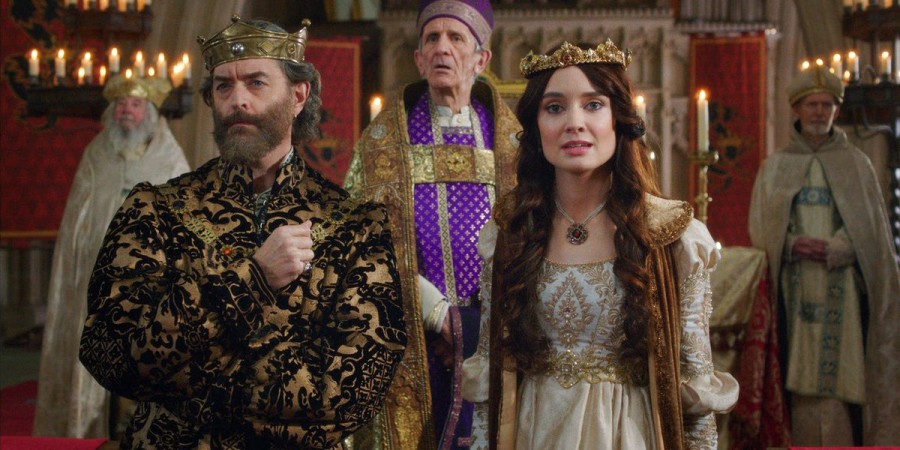 Screenwriter/executive producer Dan Fogelman ("Crazy, Stupid, Love," "Tangled," "Cars") teamed up with Broadway and Hollywood award-winning musical team-composer Alan Menken ("The Little Mermaid," "Aladdin," "Beauty and the Beast") and lyricist Glenn Slater ("Tangled") for an ABC musical comedy.
If "Glee" and actors breaking out into random song are not your thing, "Galavant" won't be either. The colorful and cheesy show isn't exactly the kind of show that will wrap your attention around the storyline's finger. However, if you want to give a new musical comedy a chance, the series premieres Sunday, January 4th, 8:00-9:00 p.m., ET.
Once upon a time, the dashing hero, Galavant (Joshua Sasse), lost the love of his life, Madalena (Mallory Jansen), to the evil King Richard (Timothy Omundson). Now, the fallen hero is ready to take revenge and restore his "happily ever after." But it won't be without a few twists and turns along the way… and plenty of cheesy songs to be sung. There is something about the parody aspect of the show that doesn't quite work. It's almost as if the actors are noticeably delivering their dialogue as individual punchlines. Nothing about the characters or plot make one care enough to watch the second episode.
"Galavant" stars Joshua Sasse as Galavant, Timothy Omundson as King Richard, Vinnie Jones as Gareth, Mallory Jansen as Madalena, Karen David as Isabella and Luke Youngblood as Sid.