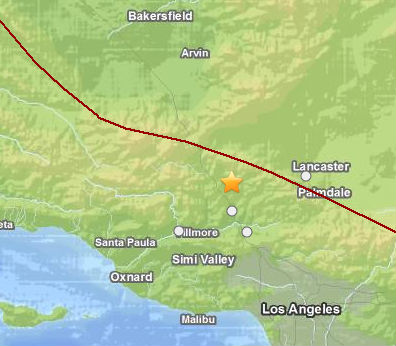 Parts of Southern California, from Valencia to Hollywood, felt the shocks of a 4.5-magnitude earthquake on Saturday night.
According to the U.S. Geological Survey, the 4.5 quake occurred 20 minutes after a 3.0 quake struck the same area near Castaic. 
The epicenter was located 13 miles north-northwest of Santa Clarita and 19 miles northeast of Fillmore, in northwest Los Angeles County, at a depth of 5 miles.
GS said that the earthquake's epicenter was located 9 miles north of Castaic and 24 miles west of Quartz Hill.
Luckily, there have been no reports of damage or injuries.