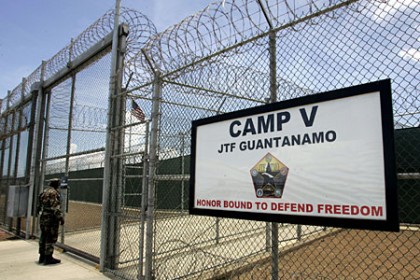 Over the past year, the U.S. government has been working to decrease the number of prisoners at Guantanamo Bay in Cuba. 
In late November, they released yet another detainee after letting 13 other prisoners go previously. The Department of Defense announced on Sunday, the transfer of Ahmed Adnan Ahjam, Ali Hussain Shaabaan, Omar Mahmoud Faraj, Abdul Bin Mohammed Abis Ourgy, Mohammed Tahanmatan, and Jihad Diyab from the detention facility at Guantanamo Bay to the Government of Uruguay.
The six men who were detained for 12 years at the base will now settle as refugees. Four of the prisoners were suspected militants with connections to al-Quada, according to USA Today.
The United States coordinated with the Government of Uruguay to ensure these transfers took place consistent with appropriate security and humane treatment measures.
Today, 136 detainees remain at Guantanamo Bay.