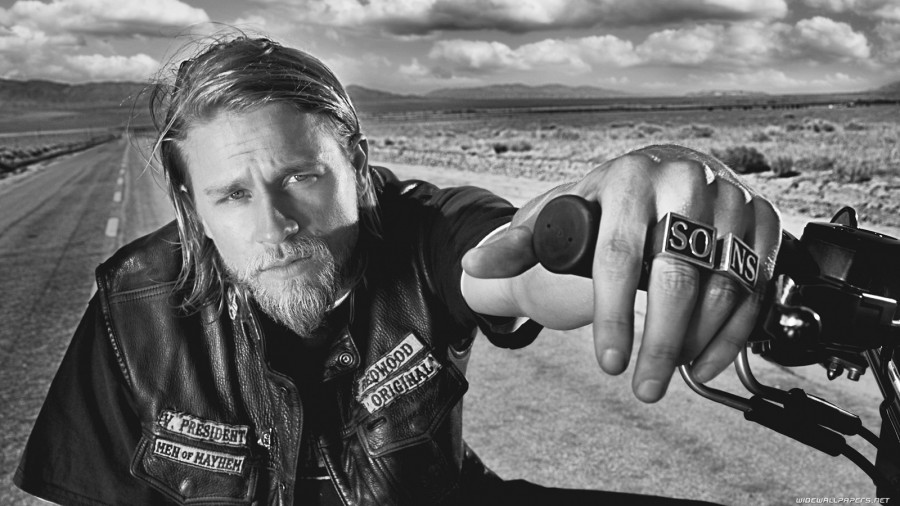 To conclude "Sons of Anarchy," creator/showrunner Kurt Sutter will join Charlie Hunnam and surprise guests Tuesday night on the final Anarchy Afterword on FX immediately following the series finale. Sutter and his guests will discuss the thrilling conclusion to the acclaimed and beloved series. Anarchy Afterword has aired after six episodes of Sons of Anarchy this season, and Sutter has led the discussion on two of those episodes.
Don't miss our LATF story with Katey Sagal here.
In tonight's season finale, "Papa's Goods" (Airs December 9, 10:00 p.m. e/p), ghosts loom large as Jax makes the final moves to fulfill his father's legacy. Written by Kurt Sutter; directed by Kurt Sutter.
Produced by Emmy® nominated Mob Scene Creative + Productions, Anarchy Afterword premiered during season six. Fans can also watch episodes of Afterword at www.anarchyafterword.com. The show will also be available for VOD viewing, including on FX Networks' FXNOW app. The episodes are posted online and will remain there until one month after the season finale. In addition to watching on FX and online, fans can ask their own questions live via a toll-free call-in number and the show's official Twitter and Facebook pages – follow the hashtag #AnarchyAfterword.