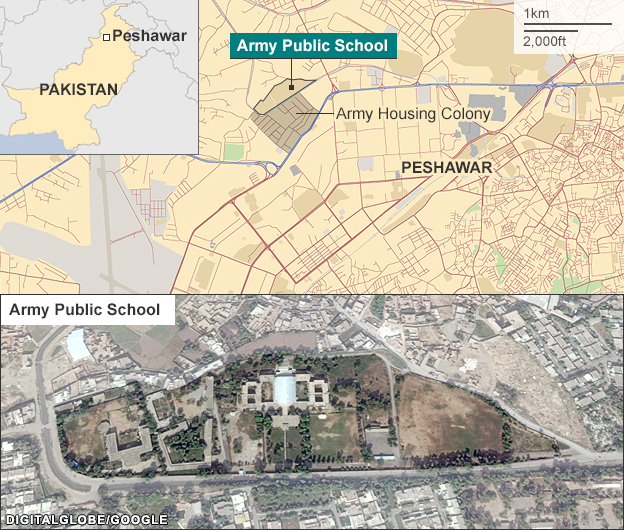 Photo: http://www.bbc.com/news/world-asia-30491435
On Tuesday, tragedy struck a Pakistan school when Taliban gunmen raided; shooting and attempting to kill everyone in sight. The death count has risen to 141 people, most of them being children, according to Pakistan authorities.
The Army Public School located in the city of Peshawar was attended by students in grades 1-10. Military spokesman Asim Bajwa told reporters that 132 children and nine members of staff had been killed. All seven of the attackers wore suicide bomb vests.
Army commandos immediately arrived at the school, exchanging fire with the gunmen. 
The Taliban have stepped forward. Taliban spokesman Muhammad Umar Khorasani said, "We selected the army's school for the attack because the government is targeting our families and females." He added, "We want them to feel the pain."