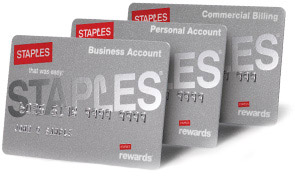 Security breaches are not just reserved for Sony Pictures. In the midst of last-minute holiday shopping, Staples reported a major system hacking that they believe affects approximately 1.16 million payment cards.
Staples' data security experts detected that criminals deployed malware to some point-of-sale systems at 115 of its more than 1,400 U.S. retail stores. Upon detection, Staples immediately took action to eradicate the malware in mid-September and to further enhance its security. Staples also retained outside data security experts to investigate the incident and has worked closely with payment card companies and law enforcement on this matter.
Based on its investigation, Staples believes that malware may have allowed access to some transaction data at affected stores, including cardholder names, payment card numbers, expiration dates, and card verification codes. At 113 stores, the malware may have allowed access to this data for purchases made from August 10, 2014 through September 16, 2014. At two stores, the malware may have allowed access to data from purchases made from July 20, 2014 through September 16, 2014.
As a result, and in light of Staples' commitment to protecting its customers, Staples is offering free identity protection services, including credit monitoring, identity theft insurance, and a free credit report, to customers who used a payment card at any of the affected stores during the relevant time periods.