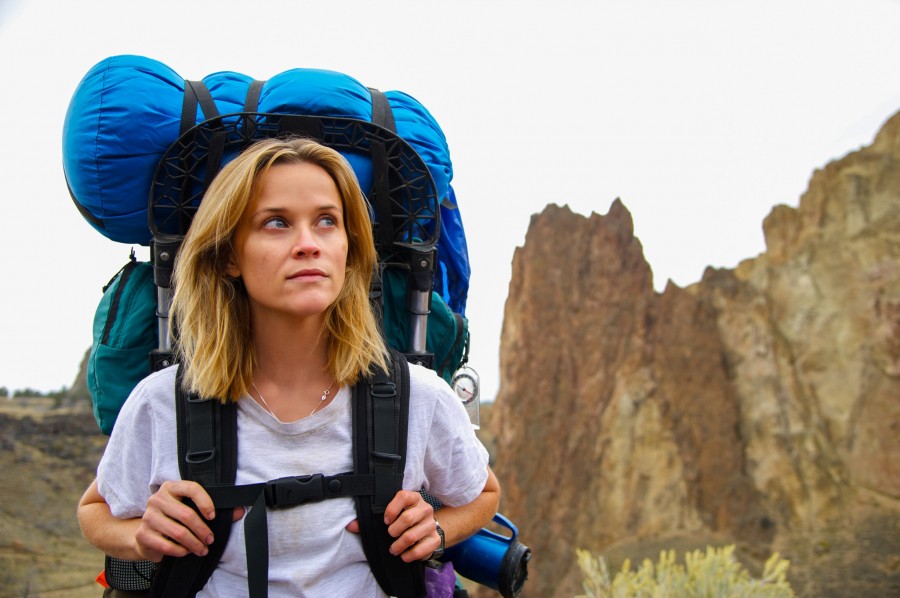 2014 has seen its fair share of female-driven films. From blockbusters like "Lucy" and "Divergent" to awards dramas like "The Homesman," "Camp X-Ray," and "Still Alice," strong-willed women are making their presence known at the box office. Now, Reese Witherspoon has joined this group of feisty females as the headstrong hero of "Wild," an autobiographical drama based on Cheryl Strayed's bestselling memoir of the same name.
Written for the screen by novelist and Oscar nominee Nick Hornby ("An Education") and directed by the very much in-demand Jean-Marc Vallee ("Dallas Buyers Club"), "Wild" is a funny, tragic, and ultimately uplifting adventure story about a troubled woman looking for spiritual soothing after years of personal setbacks. A tale of loneliness and survival in the realm of "Into the Wild" and "127 Hours," given its simple setup, "Wild" could easily have been as exhausting a film as the thousand-mile journey depicted onscreen. Fortunately, thanks to an appealingly non-linear screenplay, memorable cinematography, enterprising direction and a dominant lead performance from Witherspoon, "Wild" provides audiences a richly rewarding experience.
Set in the 1990's, "Wild" focuses on the spiritual journey of Cheryl Strayed (Witherspoon), a novice hiker and recovering addict, as she braves the brutal Pacific Crest Trail from the Mojave Desert all the way to Washington state. At first, the reason for Cheryl's monumental undertaking isn't immediately clear; but through fleeting flashbacks, we begin to piece together her tragic backstory, which includes a nasty divorce, a mother lost to cancer, and a reckless sex-and-drug fueled lifestyle.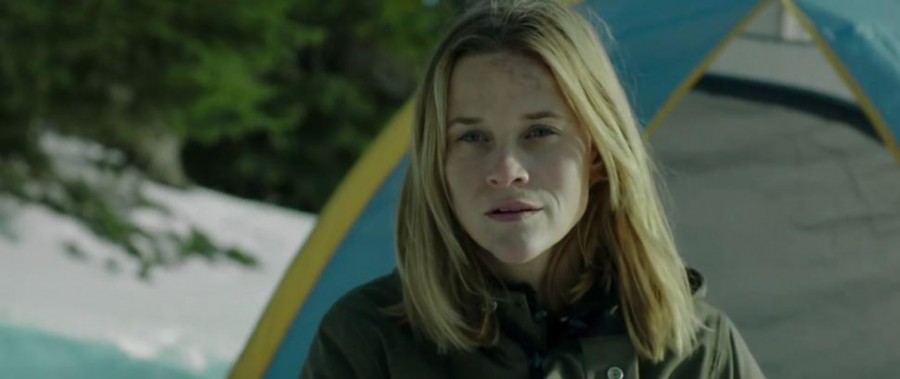 Cheryl's trek begins at a Mojave motel with a hilariously oversized backpack that dwarfs her tiny frame – a visual metaphor that perfectly captures the emotional weight she carries. As one might expect from an inexperienced hiker, things get off to a rocky start. Short on food, unable to pitch a tent, and clearly daunted by the bleakness of her desert surroundings, Cheryl nearly quits, briefly jumping off-course and taking shelter from a sketchy but helpful farmer (W. Earl Brown). But as we come to learn, Cheryl is no quitter, and after a much-needed shower and a good night's rest, she summons up the strength to continue.
Back on the trail, she receives nuggets of wisdom from veteran hikers; whiskey and camaraderie from a group of boozy twenty-somethings; frights from a pair of sexually aggressive hunters; and plenty of laughs from an eccentric writer who mistakes her for a hobo. All the while, her interior monologue charts the psychological aspects of her journey as she scales mountains, crosses rivers, encounters all manner of wildlife, and discovers a courageousness in herself she didn't know existed.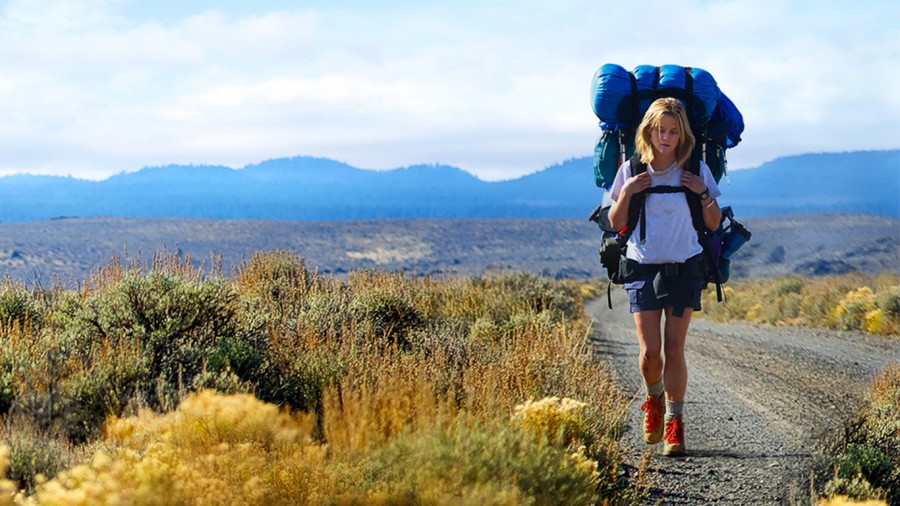 Nick Hornby's superb adaptation definitely does justice to Strayed's memoir, using voiceover to seamlessly incorporate flashbacks and the author's distinctive voice that made her book so unforgettable. As viewers saw in last year's "Dallas Buyers Club," director Jean-Marc Vallee and his creative team – including cinematographer Yves Belanger and editors John Mac McMcMurphy and Martin Pensa – have fine-tuned a singular visual style that is most notable for its heavy symbolism and unconventional editing, interweaving past and present, fantasy and reality into a delectable whole. This marks Vallee's second award-caliber film in as many years, which, considering how difficult it is to get films made these days, is an accomplishment indeed. And with yet another film starring Jake Gyllenhaal and Naomi Watts already in the can, it seems there's no stopping this surefooted Canadian.
Playing a recovering junkie struggling to come to terms with her many mistakes, Reese Witherspoon is positively dynamite in what is essentially a one-woman show. Aside from being an extremely demanding part, both physically and emotionally, it's also the centerpiece of a film Witherspoon considers the hardest she's ever made. Beneath the Southern charm, her fierceness was present in films like "Election" and "Walk The Line," but I still wasn't certain she'd be able to handle such a rugged role. Fortunately, I was wrong: it's her finest work to date. And while the cast of hikers Cheryl meets along the trail all offer sturdy support, the most notable performances come from the flashback scenes, including Laura Dern as her loving but cancer-ridden mother and Thomas Sadoski ("The Newsroom") as her frustrated ex-husband.
Devotees of the source material will undoubtedly flock to the theater to see if their beloved book has been tampered with – they won't be disappointed – but "Wild" will appeal to anyone who enjoys a quality redemption story.
By Lucas Mirabella
Running Time: 119 minutes
Rated R for sexual content, nudity, drug use, and language