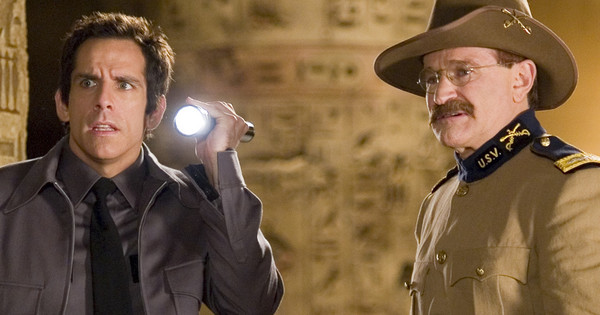 The kid-friendly exploits of everyone's favorite museum security guard come to a predictable close with Night at the Museum: Secret of the Tomb, the third film in a franchise whose premise was barely juicy enough to justify one film, let alone three. 
Back again for another round of magical shenanigans are all the usual suspects – Ben Stiller, Owen Wilson, Steve Coogan, Ricky Gervais, late greats Mickey Rooney and Robin Williams – and some fresh faces too, including Rebel Wilson, Dan Stevens ("Downton Abbey") and Ben Kingsley. Although the gifted cast earn some decent laughs, the action sequences are spirited and the special effects don't disappoint, "Secret of the Tomb" ends the franchise with a whimper, mostly as a result of uninspired writing and a general staleness that hangs over it all. Still, given the staggering success of the previous two films, there is little doubt that this latest installment will reap similar returns, though it would've been nice to see director Shawn Levy and screenwriters David Guion and Michael Handelman toss aside their proven formula in favor of something more daring.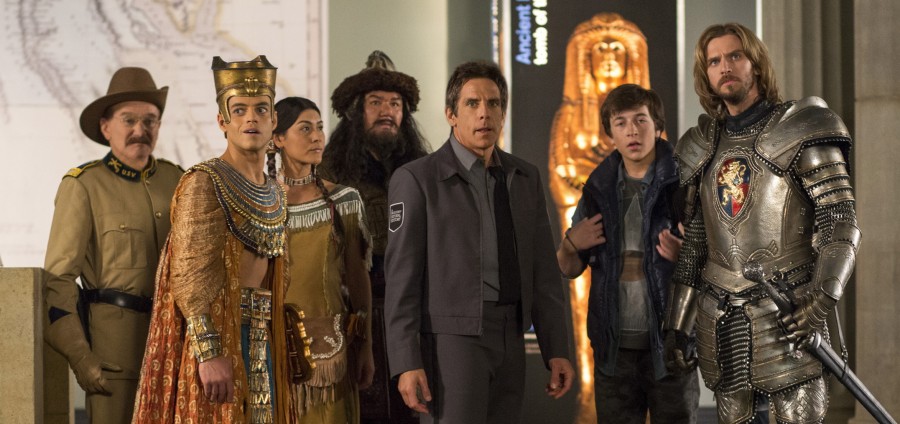 In the trilogy finale, Larry Daley (Ben Stiller) is back at New York's Natural History Museum, now the director of nighttime operations, and his life is complicated as ever. On top of dealing with his rebellious son, Nick (Skyler Gisondo), who has his sights set on a DJ career in place of college, Larry is also struggling to understand why Ahkmenrah's (Rami Malek) magical golden tablet has begun to deteriorate, causing the living exhibits to behave strangely. After digging into the artifact's history with the help of the now-retired security guard, Cecil (Dick Van Dyke), Larry learns that the tablet must be returned to the British Museum or the statues will never come to life again. 
Hoping to keep the magic alive, Larry devises a dopey plan to sneak past an incompetent security guard (Rebel Wilson) and into the British Museum, where the tablet's rightful owner (Ben Kingsley) resides. Naturally, he brings his son and closest wax friends along for the hijinks. Even Dexter the havoc-wreaking capuchin monkey gets in on the action. Along the way, Larry duels it out with Lancelot (Dan Stevens), runs afoul of a triceratops, and rescues his miniature friends from the eruption of Mount Vesuvius, among other escapades.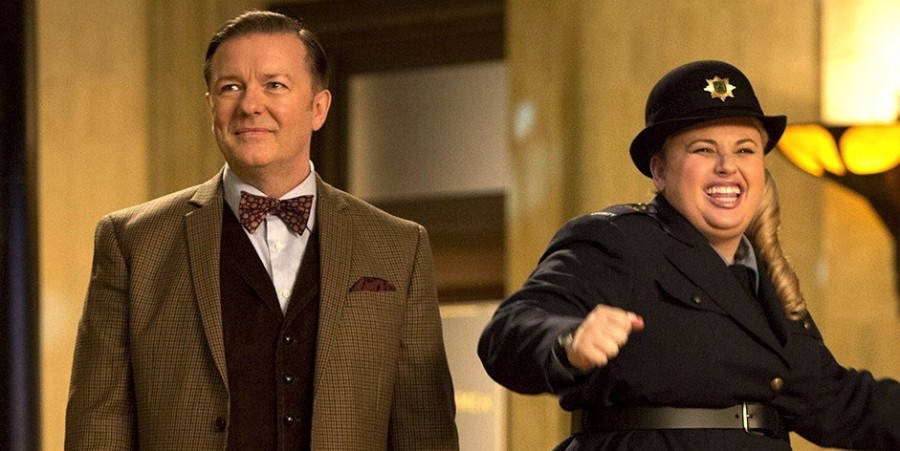 Obviously, with a fantasy-heavy franchise like "Night at the Museum," you can't exactly fault the filmmakers for whipping up an implausible storyline or the actors for not giving naturalistic performances. An adventure comedy should be judged on the quality of the action scenes and special effects – they're above average but below spectacular – and the jokes-to-laughs ratio, which regardless of maturity level should be much higher here. When virtually every joke and plot point feels eerily similar to those from the previous films, it tends to draw unwanted attention to itself. And even though the film is peppered with heartwarming sentiments about the importance of family and the need to keep dreams alive, it will be challenging for anyone above the age of ten to see this unnecessary outing as anything but a smart business decision. 
It's no wonder why Ben Stiller is the face of two billion-dollar franchises: he's a lovable everyman who audiences like to see put through the wringer. This time around, we're gifted with a double dose of Stiller, as he plays a Neanderthal named Laaa in addition to his usual role. To be sure, there are more shortcomings than strengths in this film, but the cast's winning chemistry helps the final product go down a little smoother. Returning players Owen Wilson, Steve Coogan, Ricky Gervais and Robin Williams all score a few laughs but mostly seem to be operating on auto-pilot, which is especially a shame in the case of Williams considering this is his final live-action role in a mainstream film. Dan Stevens and Ben Kingsley are competent additions to the cast, but it's Rebel Wilson who gets the biggest laughs as the inept security guard with a soft spot for Stiller's caveman.   
"Night At The Museum: Secret Of The Tomb" will likely play well with the younger crowd, but if I were a parent, I'd hire a babysitter to sit through this one.  
By Lucas Mirabella
Running Time: 98 minutes 
Rated PG for mild action, some rude humor and brief language.