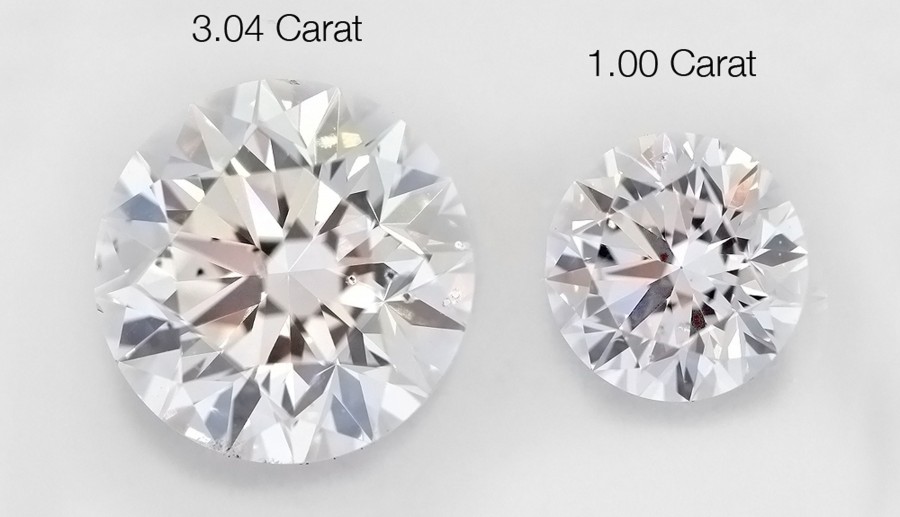 Pure Grown Diamonds reveals a scientific breakthrough with the unveiling of the world's largest laboratory-cultivated white diamonds, which are indistinguishable from mined diamonds, even under a microscope, yet cost 30 to 40 percent less – just in time for the holidays when many Americans get engaged.
The first-ever, largest lab-grown diamond is 3.04 carats.
Pure Grown Diamonds have the exact same chemical composition, physical properties and optical features as earth-mined diamonds, according to the International Gemological Institute.
Pure Grown Diamonds mature within six to 10 weeks. They are eco-friendly and "conflict free," unlike mined diamonds.
"This 21st Century technological achievement comes during the holiday season when 26 percent of all American couples get engaged; when most men spend 25 percent of their annual salaries on a diamond ring and when rough diamond prices are at an all-time high," explains Pure Grown Diamonds President and Chief Executive Officer Lisa Bissell. She is one of the few women CEOs in the diamond industry.
She continues, "Most guys shopping for diamonds in December will suffer sticker shock because rough diamond prices are up 75 percent from five years ago, due to depletion of natural resources and increased global consumer demand."
 It is a near colorless 3.04 carat, round stone, I color, SI1 clarity, very good cut. It sells for $23,012 on www.PureGrownDiamonds.com.